Tell us how much you want to pay per night for your stay at this hotel. Only you will see your offer and you'll find out instantly if it is accepted.
Number of nights left at auction prices:

18

Room: Mountain Side 1 King or 2 Double
Included: 13.42% Tax. 
Not Included: Any additional applicable taxes, surcharges and fees are payable to the hotel directly. $31.25 resort fee per day payable to the hotel
How it works
You can make up to three offers for your stay date_in to date_out.
Valid Travel Dates: Apr 12, 2018 - Sep 29, 2018. Travel must be completed by

Sep 29, 2018

or will be forfeited. No extensions will be offered.
Minimum of 2 consecutive nights
Hotel stay is for single/double occupancy, subject to specific inventory availability for stated room category and valid for room-only accommodations (unless otherwise noted).
Reservations must be made through Preferred Hotels & Resorts Redemption Desk only. Please do not contact the hotel directly.
Reservations are not confirmed until a confirmation number has been issued by Preferred Hotels & Resorts.
Auction hotel stay is non-refundable and cannot be combined with any other offers.
Your offer was low but close!
Would you be willing to pay $ per night?
You already made an offer on this hotel which was accepted. If you want to make another offer for this hotel, you may do so after 48 hours. If you have questions, please visit our support area here.
Or book now on one of these sites:
Please select your dates to see prices:
---
The Mauna Lani Bay Hotel & Bungalows in Kohala Coast, Island of Hawaii, Hawaii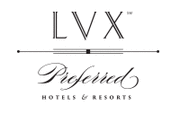 A lush tropical gem, your secluded island escape, bright sunny skies - these are all a part of the Aloha spirit and the warmth and welcoming of Hawaii when you stay at The Mauna Lani Bay Hotel & Bungalows, part of the LVX collection of Preferred Hotels & Resorts. Situated on the world-renowned Kohala Coast on the Big Island, in a tranquil spot away from the city center, the hotel will take your breath away. Relax in a private bungalow or modern hotel room, and gaze out over the sparkling Pacific. Enjoy your private lanai, immersing yourself in the natural beauty of a Hawaiian sunrise, then sink into a plush bed after the stars come out to shine. With a truly inviting atmosphere surrounded by vibrant gardens and complete with luxury resort amenities, you will have the best of Hawaii at The Mauna Lani Bay Hotel & Bungalows.
Stroll down to the golden sands of the beach and dive into the warm waters for a wonderful morning of swimming and sunning. Relax in a private cabana with a tropical cocktail, or take part in a soothing yoga class. Indulge yourself with a massage in an outdoor thatched hale overlooking the beach, or head out for an afternoon of golf. Hit the links at the resort's North and South Courses, and play 18 holes as majestic lava flows along the coast. Visit Mookini Heiau State Monument, the birthplace of legendary King Kamehameha, then continue on to see the Puukohala Heiau, where Kamehameha the Great asked the war god Kukailimoki to help him unite the islands. Hike through gorgeous coastal trails in Lapakahi State Historical Park and cool off with some fabulous snorkeling along the secluded beaches of Keaweula Bay. Enjoy an afternoon of deep sea fishing off the Kona Coast, then return to the hotel for sunset dinner. Dine oceanfront at The CanoeHouse and enjoy fresh Pacific seafood, or go casual at The Ocean Bar & Grill and sip a cocktail as the cool ocean breeze drifts past flickering tiki torches. Sink into your bed that night, and dream of your next amazing Hawaiian day at The Mauna Lani Bay Hotel & Bungalows.
Location of The Mauna Lani Bay Hotel & Bungalows
The Mauna Lani Bay Hotel & Bungalows
68-1400 Mauna Lani Drive
96743
Kohala Coast, Island of Hawaii, Hawaii
Nearest Airport: KOA
Amenities for The Mauna Lani Bay Hotel & Bungalows
General Information
350 Guest Rooms
Ecologically Sustainable Practices
Dining
Outdoor Dining
Room Service
On-Site Amenities
Beauty Salon
Concierge
Shoe Shine Service
Shuttle Service
Spa on Property
Complimentary Newspaper
Fitness Center
WiFi
Bicycle Rental
Live Entertainment
Valet Parking
Gardens
Laundry Facilities
Putting Green
Lap Pool
Outdoor Spa Treatments
Golf Academy
Jogging Path
Beach Cabanas
In-Room Amenities
Turndown Service
Air Conditioning
Bathrobes
Hair Dryers
In-Room Safes
Mini Bar
Flat-Screen Televisions
Mini Refrigerators
Activities
Bicycling
Cultural Classes
Deep Sea Fishing
Hiking
Kayaking
Sailing
Tennis
Windsurfing
Pilates
Scuba Diving
Snorkeling
Ecological Excursions
Yoga
Golf Lessons
Beach Volleyball
Fitness Classes
Surfing
Paddleboarding
Family
Children's Programs
Interests
Beach
Golf
Hotels
Reviews for The Mauna Lani Bay Hotel & Bungalows
---
We booked to stay only 3 nights, we were upgraded to a partial ocean view with a massive room and huge balcony. A very nice surprise. The hotel is really well designed, a nice breeze blows through, it is open and spacious. We had room 408. The room was quiet, lovely comfy bed. Lifts were very slow. We were made aware that the hotel is due a major upgrade from October 18 taking over a year. Some observations, the hotel is a little dated, the rooms need a make over and the Wi-Fi was shockingly poor. The honour bar is "odd" still playing piano music at night, with a limited evening menu. The service on the beach was amazing one day and then dreadful the next! We opted for a quick breakfast from the honour bar (it was pre-made and under a heated lamp) OK but nothing special, I at least expected to be cooked fresh and then put into a takeaway box. There are lots of staff around. Not sure if focus is on corporate events, there was a large event going on, a loud disco one night. While I understand the hotel have to offer everything, they may need to consider the impact on guests once refurbished. The only place to eat on site at night (if you wanted to be casual) was the Honour Bar and we enjoyed the fried rice, but it lacked warmth and the staff spent along time chatting to each other. The cabanas on the beach are really nice and comfy, the beds by the pool not as comfy. The lei's were a really nice touch when we arrived. We liked the hotel and wished we could have stayed longer, there is room for improvement and I hope that they can keep the feel even after the refurbishment. We would go back. It is just not ticking 5 stars, work to be done and then it really would be something special, The grounds and ponds, trees and fish are all amazing.
Rachel W - London, United Kingdom
---
We stayed over July 4th holiday, and were able to participate in the Turtle release ceremony. That was an terrific experience in and of itself. The property itself is beautiful. The beach is terrific, and provides opportunity for some great snorkeling right on the property. The grounds are very well maintained, with lovely fish ponds around the property. The evening torch lighting ceremony was another thing our boys enjoyed. The rooms were fairly basic (based on cost), and a bit dated. But the overall property was well maintained and provided a very enjoyable experience for mom, dad, and two young boys.
---
On the first day of our trip, we awoke to news of Mauna Lani's planned extensive renovation. Oh gosh, please don't Disney-fy this place. It's perfect the way it is: Welcoming, warm and laid-back, with service that never feels forced but always feels genuine. Breezes flowing through the open atrium bring the ocean air to you as soon as you check in (even it's late at night). Our oceanfront room was perfection: not too big, Not too small, with a luxurious bathroom and a fancy commode! The bed was divine and sliding screen doors meant we fell asleep to the waves and awoke to the bird calls. The pool was big and never crowded. The multiple hot tubs meant actual privacy! The staff at the beach made snorkeling easy and fun -- directing me to the nearby bay for better fish gazing. The gym was big and well-appointment without being sterile. Oh, and that spa!!!!!! I had a massage outside by Robert and it was blissful and specific and exactly what I needed after running and then hiking Polulu Valley. Again, the staff at the gym and pool were friendly and attentive without being forced. We went for our 15th anniversary and were going to have to switch hotels for a couple of nights at the end when a tennis tournament (hey, John McEnroe!) had the place sold out. But my husband worked with the wonderful Pam, who worked her magic and found a way for us to stay our entire trip there. I can't wait to go back. Please don't add a lazy river or make this too kid-centric. It's charming and luxurious -- a rare blend.
alongtrip80 - Washington DC
---
This is a Very Good place to stay but I can't give it an excellent and here's why. The place is dated, it's stuck in the 90's. That's not to say it's not attractive almost anyplace in Hawaii is and can be. But the appearance and the layout is disjointed. And you're probably not reading this to know about the architecture; so here's what I liked. The pool and beach area were both good just don't expect to receive good service from servers operating out of the pool restaurant. They're just slow and don't check on the guests consistently. The breakfast is good with a reasonable selection of food but I've been to other Hawaiian resorts were the selection is better. The rooms are okay, nothing special. Some need updating. If you like to sit out on the balcony avoid the top floor as there isn't a roof to protect you from rain. The Canoe House restaurant is good and you'll need a reservation. What creates a special atmosphere here are the pools of fish both in the hotel and surrounding it. They are definitely worth walking around to see. During our stay there were several gentlemen walking around and discussing the property. Being in the real estate business I recognized what they were doing and understood their overheard conversations. It's time to develop and sell. And examining the other properties along this coast you can see that the competition is high. So, overall it's a very good place to stay but I'm not sure for how much longer.
John W - Greensboro, United States
---
My husband and I finished up our 10 night honeymoon in Hawaii at Mauna Lani, and I couldn't have asked for a better way to end our trip. Everything at Mauna Lani was perfect -- the rooms were beautiful, the bed was comfortable, and our ocean view was truly mesmerizing. I also loved that so many things were included in the daily resort fee -- the snorkeling at the beach was much better than I expected (we saw a sea turtle!!) and they even had prescription masks, which was great for us! We also took advantage of the free breakfast promotion and really appreciated the variety of foods available. I saw a lot of complaints about birds at the Bay Terrace but we didn't have an issue -- yes, there were birds, but for the most part they minded their own business. We did notice that they piped in hawk noises which was definitely an attempt to keep them at bay (pun not intended). Overall, it was an amazing trip and I can't wait to return!
alalalex - New York City, New York
---