Please select your dates to see prices:
---
The Ritz-Carlton, Kuala Lumpur in Kuala Lumpur, Malaysia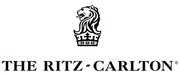 The Ritz-Carlton Kuala Lumpur, Malaysia's first luxury boutique hotel with butler service for all rooms, is located near Bintang Walk, Kuala Lumpur's upscale and trendy business and entertainment hub.
Guests experience a relaxed and refined ambience with the distinctive sense of the unmatched Ritz-Carlton service. The new tropical "Spa Village" is a holiday in the city, complete with multiple treatment rooms (featuring massage and beauty services), indoor/outdoor treatments, sensory room and a second outdoor pool with waterfalls. Health club facilities include 24-hour fitness center, sauna, steam room and whirlpool.
Location of The Ritz-Carlton, Kuala Lumpur
The Ritz-Carlton, Kuala Lumpur
168 Jalan Imbi
55100
Kuala Lumpur, Malaysia
Nearest Airport: SZB
Reviews for The Ritz-Carlton, Kuala Lumpur
---
Stayed 2Ns in a 2 bedroom suite. I didn't want to stay here at all, was kicked here by their sister Marriott property. The suite I stayed in did not live up to its namesake and had a musty smell when I enter, it felt like nobody has been living in for a while and has not been freshened up. There were tempered glass finishing that was coated in dust, amenity kit tray whose synthetic leather finishing was peeling off, odour in the bathroom whenever I flushed and 9 / 10 of the closet knobs were wobbly. Service staffs were a mixed bag and while some were really excellent, others felt like part-timers and a mockery to the so call Ritz golden standard. E.g. I asked a waitress for serviette during breakfast, and was told is not available and I could get it from the toilet?! DUH... I was tickled by the reply. And I constantly lose my way to the club lounge and was pointed in opposite direction by some of the hotel staffs. I wouldn't recommend the Residence wing of this property; unless perhaps you booked in advance and have them freshen up the property accordingly. I am super unimpressed and the so call MYR1180 / night preferential rate is a total rip off!
Rara K - Singapore, Singapore
---
Enjoyed my 3D2N stay at the Ritz Carlton, KL. Right from the very moment I stepped out onto their front porch the incredibly fantastic service began. We didn't have to wait at the front desk as we were able to check-in within the comfort of our room. The best part was they upgraded us without any additional cost. Room was superb. The greatest compliments must be reserved for the following staff who made a stay a delightful one. They are the Guest Relations Manager Mr. Stefano Lazzaretti. his assistant, Aminur, and our butler Faisal. These wonderful people made our stay an exceptional one. We will definitely be coming back.
---
It was a beautiful day that I and a couple of lovely friends decided to treat ourselves to a hi-tea at this beautiful establishment. As I was entering, a gentleman by the name of Mr Stefano Lazzaretti welcomed us with a big warm smile and led us the way and that was the beginning of the 'sweetness' that we have had savoured even before the hi-tea itself. Mr Stefano has demonstrated to us what hospitality can be felt authentically and that he brought the difference between doing a job and living it with passion. Though I had never stayed at this fine establishment but now I will definitely come back not only for the hi-tea but also to stay at the Ritz Carlton. If you plan to stay at the Ritz Carlton Kuala Lumpur, I highly recommend you to meet Mr Stefano as he will definitely offer the best service and add the wonderful element to your overall experience here. He is charming, professional and has the flare for the job. He is genuinely interested to serve you and make your experience there a memorable one. We would like to thank Mr Stefano and we wish him lots of success. This hospitality industry could definitely do MORE with someone like Mr Stefano!
CintaBerry - Kuala Lumpur, Malaysia
---
The best hotel in Kualalumpur. Spacious rooms and great breakfast. The swimming pool area is very nice and the gym facilities are modern and fully equipped. Special thanks to the hotel Manager Mr. Stephano for his support and welcoming during our stay.
bohooby2013 - Kuwait City, Kuwait
---
Such a fantastic hotel. The staff was lovely and the room was just phenomenal. Beautifully appointed and the turndown service was such a lovely touch. I did not want to leave! If back in Kuala Lumpur I would not want to stay anywhere else. Note: The hotel room rate was BEYOND reasonable for the accommodations. Food and beverages at the hotel bar/restaurant appeared pricey so we did not indulge.
atravelingbird - New York City, New York
---