Please select your dates to see prices:
---
The Ritz-Carlton, Kyoto in Kyoto, Japan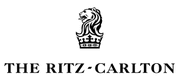 Named The Best Hotel in Japan by Condé Nast Traveler Readers' Choice Awards, The Ritz-Carlton, Kyoto redefines luxury in a city that transcends expectations. Set along the banks of the Kamogawa river and featuring panoramic views of the Higashiyama Mountain, the hotel offers beautifully appointed accommodations, as well as four dining outlets, several refined and elegant event venues and a peaceful spa. The myriad of sights, sounds and experiences of Japan's most intriguing city lie just beyond this luxury hotel's doors.
As Japan's first luxury urban resort, The Ritz-Carlton, Kyoto effortlessly blends the venerated Japanese tradition of refined hospitality with an array of modern comforts. The hotel benefits from an unparalleled location overlooking the Kamogawa River, boasting breathtaking views of the river and the Higashiyama mountain range. The cultural heart of Japan waits to be discovered, and The Ritz-Carlton, Kyoto brings it to life in magnificent fashion.
Location of The Ritz-Carlton, Kyoto
The Ritz-Carlton, Kyoto
543 Hokodenchō, Nakagyō-ku, Kyōto-shi, Kyōto-fu
604-0902
Kyoto, Japan
Nearest Airport: KIX, NGO
Amenities for The Ritz-Carlton, Kyoto
Dining
Bar
Sushi Bar
Lounge
Restaurants
On-Site Amenities
Shoe Shine Service
Spa on Property
Boutique
Infinity Pool
Complimentary WiFi
In-Room Amenities
Turndown Service
Marble Bathrooms
Luxury Linens
Luxury Bath Amenities
Rain Showers
Espresso Machine
Bathrobes & Slippers
Complimentary WiFi
Activities
Bicycling
Hiking
City Tours
Business
Meeting Rooms
Business Services
Catering Services
Family
Children's Programs
Nearby
Shopping
Art Galleries
Museums
Restaurants
Monuments
Interests
City
Culture & Arts
Family
Food & Wine
Honeymoons & Romance
Kids' Club
Reviews for The Ritz-Carlton, Kyoto
---
We were expecting a lot from this hotel due to the price, however, we were happy when it met all our expectations. The room was amazing and had a beautiful little bonsai garden in the window. The facilities and breakfast of the hotel were superb, and the service of all the staff was lovely. We also had an amazing sushi experience with chef Shimpei, who has actually moved back to our home in Melbourne, so we have been back to him a number of times. We will definitely be back on our next trip to Kyoto.
Gene K - Melbourne, Australia
---
The Ritz in Kyoto is the most amazing interior decorated hotel that we've seen worldwide. The art work is beautiful. The rooms are magnificent as we had an inspiring river front view! The food especially at the Tempura restaurant (michelin star) is heavenly! The service is impeccable!
ViLana18 - Park City, Utah
---
We got to the hotel in the morning from an early flight and Estelle was there greeting us and led us directly to the room to do checkin. Concierge were very helpful with activities reservation and recommended great local restaurants. Also the design of the hotel combining modern and traditional Japanese elements is definitely a highlight. One of the best Ritz I've stayed in Asia!
Catherine Yinan Z - Beijing, China
---
This is a beautiful property and all who work there are kind, polite and will end an encounter saying "Is there anything else I can assist you with?" Also, the check-in process was impressive as was the room layout and design despite the fact that our view was of the side of a building. One benefit was complete privacy though. Other rooms fave the river. Also, one particular woman at the concierge was extremely sweet and helpful and housekeeping was excellent. The pool area is also very beautiful. So here are some reasons why I could not give an outstanding rating: 1) I requested an iron one evening and gave them a 4 hour window to provide me with one and was told they were all out - never got one; 2) during breakfast, sometimes had to ask for salt and pepper and sometimes a clearly finished plate pushed away from me would stay there as servers passed by; 3) as I tried to relax in the sauna and steam room, the music piped in was very "thumpy" and clubby rather than nice and calming; also, the pool attendant passed by every so often to check the sauna and never asked if I'd like some more tea (which I originally got for myself) or cleared an apple core that I placed on the table when I was finished. I know this all sounds trivial but it's supposed to be the Ritz! So with a little more training for the staff and some attention to other details, this place could easily achieve outstanding status.
323PAULH - Los Angeles, California
---
Fabulous hotel from start to finish. Greeted. Private check in. Great view of the river, city then mountains beyond. Wonderful breakfasts and service. Staff couldn't be more helpful, great location for sight seeing, walking, shopping etc. Highly recommended.
AlitNorthamptonUK - Northamptonshire, United Kingdom
---