Please select your dates to see prices:
---
Four Seasons Resort Langkawi in Langkawi, Malaysia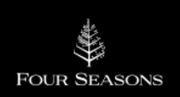 Located beachfront and just off the northwestern coast of Malaysia, Four Seasons Resort Langkawi combines artful design and focus on tranquility with a strong connection with nature. The Resort's traditional Malay kampong-design flows through acres of beachfront gardens. Guest can choose to stay in pavilion rooms or beach villas, both nestled in the tropical gardens or set on the beach overlooking the Andaman Sea. All rooms are decorated with a seamless blend of Asian influences, tropical woods and marble to create a luxurious retreat.
Explore ancient waterways, rainforests and beaches while staying at this incredible resort. UNESCO-protected mangroves offer guests the opportunity for adventures between land and sea, supported by the on-site Geopark Discovery Center, while the Geo Spa draws on the ancient healing energies of the surrounding nature. Enjoy the freedom and flexibility to reflect and reconnect – individually, with one another or as a family. Pamper yourself with an extended massage, or try one of the Earth, Water, Light and Air Treatments at the hotel's spa. Lounge by the pool as you let your cares drift away. Choose from four delicious eateries with breathtaking views of the Andaman Sea as you delight in traditional Malaysian cuisine or flavors of the Mediterranean.
Location of Four Seasons Resort Langkawi
Four Seasons Resort Langkawi
Jalan Tanjung Rhu,
07000
Langkawi, Malaysia
Nearest Airport: LGK
Amenities for Four Seasons Resort Langkawi
General Information
90 Guest Rooms
Dining
Outdoor Dining
Private Dining
Room Service
Spa Cuisine
Bar & Lounge
Dining Room
Oceanfront Dining
Restaurants
On-Site Amenities
Beauty Salon
Concierge
Spa on Property
WiFi
Private Pool
Wellness Center
Golf Course
Tennis Courts
Beach Access
Outdoor Pools
Activities
Excursions
Hiking
Kayaking
Tennis
Ecological Excursions
Nature Walks
Yoga
Bike Tours
Boat Excursions
Heli-Hiking
Rock Climbing
Archery
Bird Watching
Wellness Programs
Zip-Lining
Golf
Business
Business Center/Services
Meeting Rooms
Family
Babysitting
Kids Club
Teen Club
Playground
Teen Activities
Baby Club
Interests
Active & Adventure
Beach
Family
Golf
Honeymoons & Romance
Spa & Wellness
Reviews for Four Seasons Resort Langkawi
---
I must have lost count of the number of guests who, on walking up to and looking across the crystal-clear waters of the Infinity Adult Quiet Pool, towards the Andaman Sea beyond the golden sands of Thulang Rhu Beach, simply exclaimed one word - "wow"! With only 91 rooms dotted along the edge of the one-mile long Tanjung Rhu Beach with acres of manicured gardens, one never feels particularly crowded in this resort. The "basic" rooms are the Pavilion rooms. In blocks of 4. Odd numbers 01/03 are ground floor rooms, even numbers (02/04) are upstairs rooms. Built some 13 years ago in a traditional Malay design, these unfortunately, as commented upon by other reviewers, are starting to show their age and looking a little "tired". Upstairs rooms have a balcony and an indoor bath/Jacuzzi. Whilst ground floor rooms have a terrace opening directly onto the gardens, as well as an outdoor shower/bath. I'd hazard a guess that, once the "wow" effect has worn off, the outdoor bath/shower see little, if any, use? Be prepared that if you sleep on the right of the double bed, your iphone/electrical leads won't reach to the bed and you'll also have to jump out of bed to switch off the bedside light. Heavy, slightly faded and ill-fitting curtains along with aging sliding doors with significant gaps, all add to the tired appearance of these rooms that are simply in need of a little tarting-up! The Beach side villas appeared to be in better cosmetic order and we noticed some had private plunge pools. But be prepared to pay a significant premium to have your direct beach access and that real "Robinson Crusoe" feel. The resort has 2 pools - a family pool near to the Watersports Centre and Kids Club. If you want this specify a low numbered villa or Pavilion. If you want to be near the Adult Quiet Pool you'll need to specify a Pavilion room in Blocks 13-17, or one of the higher numbered beach villas. Food options are the Kelapa Grill (Malaysian and International), Ikan-Ikan (Malaysian) and the Serai (International/Italian) which also doubles as the breakfast restaurant. Breakfast is varied and plentiful and caters for all tastes. I never had the same breakfast twice in 14 days! The restaurants are "sort of" in the middle of the resort, along with the Rhu Bar for your evening sundowner. If pushed, we would state that Ikan-Ikan was our favourite restaurant. But be prepared for a hefty bill in all the restaurants. We found that on average a 2-course meal (you'll be full believe me), with wine, will cost £250 for a family of 4. Beware, also, the bottled water at £9 a go and ask to drink the free iced water, instead! There are very few options nearby, but a taxi ride would find food much cheaper, even with the added cost of the taxi fare. As usual, poolside food was somewhat expensive - a coke £4.50, a beer £6.30, Caesar salad with chicken £17, Wagyu Burger £23 and Pizza £13.50. But, sadly, these are the sort of prices I've come to expect when staying at 5 Star Resort Hotels, where there is a premium on the stay. The Gym was well equipped and frequented by us, on a daily basis. We did not have any Spa treatments, but the reports I heard were all very good. Table Tennis, Petanque, Pool and Tennis all available, along with the use of free bikes to get around the resort. However, beware of the reverse breaking system on some of them, it takes a little getting used to! If you don't fancy riding or walking (which at night can be a little hazardous as the resort is quite dimly lit) there are plentiful buggies waiting to whisk you anywhere in the resort. Mangrove safaris, water-sports, archery and rock climbing are all provided for a (small) price. Indeed, you choose if you want activity or simply want to take in the splendour of it all. However, the best bit of the resort, without doubt, are the staff, who are all truly wonderful and try to do everything in their power to make your stay special - from Nizam the pool attendant (I hope your wedding was magical?), to Melissa Tang, The General Manager, they all genuinely want your stay to be as perfect as possible! Indeed, from the airport pick up to departure, we found everything was very smooth and refined. The Four Seasons App is brilliant. The "chat system" means that all restaurant bookings and requests can be made from the poolside sun-lounger. The communication was simply excellent. I truly came away from this hotel believing that nothing was too much trouble. So where was I happiest, simply with my arms over the end of the infinity pool, weightless in the cool water, staring out to the glistening Andaman Sea and the limestone outcrops simply taking it all in - we will be back!
HomeJames991 - London, United Kingdom
---
We stayed for 6 nights in an ocean facing room with our 14 year old son. Great room, good hotel facilities generally and very friendly and accommodating staff. Compared to other Asian Four Seasons like the one in Danang the resort in Langkawi looks a little tired (I'm being critical) but it is definitely more suited for families. I recommend the Mangrove tour operated by the hotel. A great tour guide and we saw snake, monitor lizard, mud skippers, eagles, archer fish shooting jets of water and many many monkeys. The only disappointment was the price of the food. It's around £35- 40 for a main course at the hotel and for the same price as one main course you can catch a taxi to Cenang, eat a Chinese meal for three with alcohol / soft drink and get a taxi back. Also the food wasn't great quality and certainly did not match the price. Try the bar / pool room on the beach in the evening. Also the gym is very well equipped.
oxford1709 - Oxford, United Kingdom
---
We had a five night stay this April at The Four Seasons Langkawi.Expectations were high, as one would expect from this resort chain. The service was excellent, while the food at the Kalapa Grill and The Malaysian restaurant were outstanding. Surinda and Sydney who managed two different restaurants at the resort went out of their way to make our stay a good one. The kids club was also exceptional with Essy and Amy doing an amazing job entertaining our son. The pool boys were extremely helpful doing their job very efficiently. Unfortunately the property is in need of a face lift. The rooms were old and neglected. Our bathroom was a 'Äúmini pool'ÄĚ every time we had a shower as the drainage system wasn'Äôt working. The curtains were old and stained. I was quite disappointed as this is not the standard we would have expected. All in all, i think a bit more attention to detail would have been great.
---
We had a fantastic stay at The Four Seasons, Langkawi in January. I really couldn't fault the property, the staff were amazing, the rooms large and comfortable. The food could have been a bit better but no complaints about the portion size. Don't believe other peoples complaints about the sand, sea or cement factory, they most definitely aren't an issue. Once again the staff were unbelievable, levels of service that went above and beyond.
alasdairhancock - Melbourne, Australia
---
Don't miss the mangrove safari or the guided cycling excursion through the local village to a nearby waterfall. The guides are fantastic and the scenery is spectacular. The mangrove safari was magical!
---