Please select your dates to see prices:
---
Xeliter Balcones del Atlántico in Las Terrenas, Dominican Republic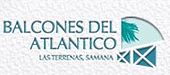 Along the palm-fringed, white sand northern shore of the Dominican Republic's Samana Peninsula sits Xeliter Balcones del Atlántico, an upscale island escape with distinctly Latin flair. This all villa-suite resort exudes simple luxury beneath the Caribbean sun, where guests delight in the breathtaking backdrop, unparalleled service, and five-star amenities. Stretched across a sandy strip of beachfront on beautiful Playa Las Terranas, Balcones del Atlántico allows guests to enjoy the modest pleasures of paradise as well as the contemporary comforts of a boutique resort. With an emphasis on vibrant, tropical colors, spacious guest accommodations boast abundant natural light, beautifully appointed local artwork, and hand-carved furniture. Each villa-suite is outfitted with the most advanced technological features to ensure the utmost luxury, from wireless Internet access to flat-screen televisions, and Viking appliances in fully-loaded state-of-the-art kitchens.
Stoke your sense of adventure with a day on the beach: sail, scuba, or sunbathe in a waterfront palapa. Balcones del Atlántico's commitment to social responsibility and environmental stewardship means guests may revel in a carefree vacation without worrying about harming the environment. Ecotourism at the resort includes tours of Los Haitises National Park, horseback riding to El Limon waterfalls, and seasonal whale watching. Whether you decide to dine in the village or retreat to Balcones del Atlántico's signature restaurant Porto for a meal, this Caribbean destination boasts the most delectable fare and wine pairings to complement the nuanced flavors of paradise. Cast off the troubles of the world and escape to Balcones del Atlántico, where the weather is as warm as the locals, and the setting is picture perfect.
Location of Xeliter Balcones del Atlántico
Xeliter Balcones del Atlántico
Las Terrenas Beach Portillo Road KM. 5
32000
Las Terrenas, Dominican Republic
Nearest Airport: JBQ
Amenities for Xeliter Balcones del Atlántico
Dining
Poolside Dining
Outdoor Dining
Pool Bar
Restaurant
Wine Cellar
Private Chef
Swim-Up Bar
Room Service
Bar & Lounge
Oceanfront Dining
On-Site Amenities
Shuttle Service
Spa on Property
Hiking Trails
Laundry Service
Heliport
Helicopter Transfers
Fitness Center
Private Beach
WiFi
Bicycle Rental
High-Speed Internet Access
Butler Service
Multilingual Staff
Complimentary Parking
24-Hour Front Desk
Gardens
Beach Beds
Beach Access
Laundry Facilities
Beach Amenities
Outdoor Spa Treatments
3 Outdoor Pools
24-Hour Concierge
In-Room Amenities
Air Conditioning
Direct Dial Telephones
DVD Players
In-Room Safes
Satellite Television
Iron/Ironing Boards
Built-In Power Adapters
In-Unit Laundry Facilities
Flat-Screen Televisions
Luxury Linens
Coffee & Tea Facilities
Luxury Bath Amenities
Radio & CD Players
Individually Designed Rooms
En-Suite Bathrooms
Fully-Equipped Kitchens
Microwaves
Dishwashers
Private Terraces
High-Speed Internet Access
Activities
Bicycling
Cultural Classes
Deep Sea Fishing
Excursions
Fishing
Hiking
Kayaking
Sailing
Windsurfing
Scuba Diving
Snorkeling
Parasailing
Ecological Excursions
Nature Walks
Boat Excursions
Whale Watching
Wildlife Viewing
Cultural Tours
Four-Wheel Drive Excursions
Bird Watching
Volleyball
Sightseeing
Zip-Lining
Horseback Riding
Nature Hikes
Water Sports Programs
Business
Business Center/Services
Family
Children's Programs
Cribs
Babysitting
Kids Pool
Kids Club
Rollaway Beds
Nearby
Historic Sites
Shopping
National Parks
Restaurants
Nightlife
Beaches
Nature Reserve
Market
Interests
Beach
Eco Friendly Luxury Vacations
Reviews for Xeliter Balcones del Atlántico
---
We stayed one full day with a group of my family including kids. The apartment where we stayed was not in the sea front area but was very spacious, clean and well furnished. The property has beautiful gardens and nice pools. The service was excellent and we were easily allowed a late check out. The Porto restaurant in front of the beach was an excellent place to spend the day at the beach...good drinks and food all this in spite of have been a mostly rainy day.. the beach is stunning. We had a very nice stay indeed. Very recommended
---
Excellent accommodations in beachfront at Playa Las Terrenas. Very well equipped apartments with full kitchen, spacious bedrooms and wonderful gardens. The beach Upfront is kilometers of walkable sand and beach. Sunsets are spectacular. We come here A few times a year for sun, fun and relax.
maggieferrua - Santo Domingo, Dominican Republic
---
This a nice condo hotel, with a beautiful beach across the street, I mean wonderful beach! The place was empty because it is primarily used as a second home place for people from Santo Domingo. The owner happens to have 25 apartments that he uses to run a hotel, but it just lacks the same hotel level service that you would expect from a place like this. You also MUST have a car or four wheeler rented to even get around the complex. Samana is a rural area with a lot of natural beauty. We felt safe the entire time and there are plenty of excursions to do. Great restaurants around, run by Europeans, serving fresh seafood. It is chill place, do not expect a resort type experience, it is very remote and rural.
---
This is a Lux apart-hotel with really nice houses...and expenses. Be sure you call before to know the kind of house they assign to you. Common areas has a large swimming pool and just at the end, crossing the road one of the best beaches in Dominican Republic. Enjoy long beach walks with a fantastic restaurant on the beach!
Jose Antonio G - Kuala Lumpur, Malaysia
---
This was a remarkable experience for me as I enjoyed a week in Paradise at this exotic location at Balcones Del Atlantico. The customer service was excellent, prompt and eager to assist. They did not disappoint. It isn't an all inclusive hotel and it is a short walk, (very short) walk to the beach. More like your very own condo right off the ocean. The beach is so beautiful, absolutely break-taking. I took a picture of it and it is my screensaver at work now. The landscaping was Grade A beautiful and my room was in top condition with a washer machine, living room, patio, Jacuzzi, full kitchen closet, enormous bed and at an affordable price. 24 hour armed security so you feel safe, but the highlight for me was the restaurant. It sits secluded, right on the beach, so that you are able to enjoy the most beautiful sunsets with great food. Ask for Eunice if you book and when you arrive. Eunice and her staff are very professional and accommodating. They made sure that my stay was pleasant which left me with a lasting impression of Samana. I plan on going back next year. I hope this helps.
---