Please select your dates to see prices:
---
Xeliter Balcones del Atlántico in Las Terrenas, Dominican Republic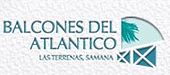 Along the palm-fringed, white sand northern shore of the Dominican Republic's Samana Peninsula sits Xeliter Balcones del Atlántico, an upscale island escape with distinctly Latin flair. This all villa-suite resort exudes simple luxury beneath the Caribbean sun, where guests delight in the breathtaking backdrop, unparalleled service, and five-star amenities. Stretched across a sandy strip of beachfront on beautiful Playa Las Terranas, Balcones del Atlántico allows guests to enjoy the modest pleasures of paradise as well as the contemporary comforts of a boutique resort. With an emphasis on vibrant, tropical colors, spacious guest accommodations boast abundant natural light, beautifully appointed local artwork, and hand-carved furniture. Each villa-suite is outfitted with the most advanced technological features to ensure the utmost luxury, from wireless Internet access to flat-screen televisions, and Viking appliances in fully-loaded state-of-the-art kitchens.
Stoke your sense of adventure with a day on the beach: sail, scuba, or sunbathe in a waterfront palapa. Balcones del Atlántico's commitment to social responsibility and environmental stewardship means guests may revel in a carefree vacation without worrying about harming the environment. Ecotourism at the resort includes tours of Los Haitises National Park, horseback riding to El Limon waterfalls, and seasonal whale watching. Whether you decide to dine in the village or retreat to Balcones del Atlántico's signature restaurant Porto for a meal, this Caribbean destination boasts the most delectable fare and wine pairings to complement the nuanced flavors of paradise. Cast off the troubles of the world and escape to Balcones del Atlántico, where the weather is as warm as the locals, and the setting is picture perfect.
Location of Xeliter Balcones del Atlántico
Xeliter Balcones del Atlántico
Las Terrenas Beach Portillo Road KM. 5
32000
Las Terrenas, Dominican Republic
Nearest Airport: JBQ
Amenities for Xeliter Balcones del Atlántico
Dining
Poolside Dining
Outdoor Dining
Pool Bar
Restaurant
Wine Cellar
Private Chef
Swim-Up Bar
Room Service
Bar & Lounge
Oceanfront Dining
On-Site Amenities
Shuttle Service
Spa on Property
Hiking Trails
Laundry Service
Heliport
Helicopter Transfers
Fitness Center
Private Beach
WiFi
Bicycle Rental
High-Speed Internet Access
Butler Service
Multilingual Staff
Complimentary Parking
24-Hour Front Desk
Gardens
Beach Beds
Beach Access
Laundry Facilities
Beach Amenities
Outdoor Spa Treatments
3 Outdoor Pools
24-Hour Concierge
In-Room Amenities
Air Conditioning
Direct Dial Telephones
DVD Players
In-Room Safes
Satellite Television
Iron/Ironing Boards
Built-In Power Adapters
In-Unit Laundry Facilities
Flat-Screen Televisions
Luxury Linens
Coffee & Tea Facilities
Luxury Bath Amenities
Radio & CD Players
Individually Designed Rooms
En-Suite Bathrooms
Fully-Equipped Kitchens
Microwaves
Dishwashers
Private Terraces
High-Speed Internet Access
Activities
Bicycling
Cultural Classes
Deep Sea Fishing
Excursions
Fishing
Hiking
Kayaking
Sailing
Windsurfing
Scuba Diving
Snorkeling
Parasailing
Ecological Excursions
Nature Walks
Boat Excursions
Whale Watching
Wildlife Viewing
Cultural Tours
Four-Wheel Drive Excursions
Bird Watching
Volleyball
Sightseeing
Zip-Lining
Horseback Riding
Nature Hikes
Water Sports Programs
Business
Business Center/Services
Family
Children's Programs
Cribs
Babysitting
Kids Pool
Kids Club
Rollaway Beds
Nearby
Historic Sites
Shopping
National Parks
Restaurants
Nightlife
Beaches
Nature Reserve
Market
Interests
Beach
Eco Friendly Luxury Vacations
Reviews for Xeliter Balcones del Atlántico
---
Positive things first: This is a beautiful private property with a great private beach. There is a good restaurant across the street. The maid service was great each day - our suite was immaculate. It was, however, a huge disappointment for our girlfriend 2 night getaway. We chose to pay more for an upscale hotel and a 2 bedroom suite so that we would have the amenities most important to us for a relaxing time: Full kitchen so that we could cook and eat in and our own private hot tub (not one at the pool). It did not turn out to be a relaxing vacation. We had three major problems that were not resolved: 1. The refrigerator had a loud "alarm" that beeped constantly (similar to when the door is ajar but louder and consistent). We called for someone to come and fix it after checking in. After several attempts we were told they couldn't make it stop. We had to listen to it the whole time we were there. In order to sleep at night with no beeping, they told us to trip the circuit breaker to turn off the refrigerator...this meant we couldn't keep meat and other food in it so we ended up not being able to eat in as planned. In the daytime we tried to turn it on to keep some cold drinks and had to listen to the beeping. 2. The hot tub did not heat! We tried to use it the first day and called for maintenance right away. They came and said it was fixed. We ended up calling three times the first day because it never worked. Finally we were told it needed a part and that they would fix it the next day while we were out. The next day we went on a tour and came back in the afternoon to relax for the rest of the day/evening in the hot tub, but it still wasn't fixed (as promised). We called and someone came, but they couldn't fix it. We were only there for two nights so we never did get to use the hot tub. 3. There was NO PRIVACY! There is a huge wall of patio doors that look into the center of the property facing the opposite building. These windows had no curtains! If we were in the living room, dining room or kitchen we were on display to everyone. And one of the bedroom doors was also opposite this wall of windows so had to be closed at all times. No privacy for three women alone! Our time there was spent with lots of phone calls to the office, maintenance people coming and going, trying to have some privacy and figuring out activities/restaurants since we were unable to fulfill our original plans. Had we known we needed to eat out every meal, we would not have booked such an expensive property so far from the town/restaurants. To add insult to injury, we met some other Americans in the next suite who had booked through Air BnB and paid half what we did for the exact same 2 bedroom property that had the same amenities and quality of decorations/furniture. We were never offered to move to another suite. We found out that although we booked through the hotel directly, each property is actually owned by individuals. We asked for a discount due to all the problems. The manager said he had to contact the owner to discuss it and it would take a few days. He called a few days later to say it was not possible to give any kind of refund. All he could offer was a free night on our next stay. But if I were to ever fly back down there I don't know that I would go to Las Terrenas and if I did, why would we want to stay at a hotel where we had so many problems? There as so many other good properties in Las Terrenas, I suggest you don't consider this one. Too many unresolved problems and not worth the risk.
---
Beautiful resort with lots of wide spaces, a very large pool and a semi-private beach!!! Its Beach Restaurant (Porto), it is an amazing place to watch the sunset with a cold "Presidente" (local beer), and a nice lobster or fish at your plate!!! Very different experience than the typical all inclusive resorts of Bávaro/Punta Cana or Puerto Plata...quiet, relaxing and beautiful!!!
BlueShoesAdventures - Weston, Florida
---
We stayed one full day with a group of my family including kids. The apartment where we stayed was not in the sea front area but was very spacious, clean and well furnished. The property has beautiful gardens and nice pools. The service was excellent and we were easily allowed a late check out. The Porto restaurant in front of the beach was an excellent place to spend the day at the beach...good drinks and food all this in spite of have been a mostly rainy day.. the beach is stunning. We had a very nice stay indeed. Very recommended
---
Excellent accommodations in beachfront at Playa Las Terrenas. Very well equipped apartments with full kitchen, spacious bedrooms and wonderful gardens. The beach Upfront is kilometers of walkable sand and beach. Sunsets are spectacular. We come here A few times a year for sun, fun and relax.
maggieferrua - Santo Domingo, Dominican Republic
---
This a nice condo hotel, with a beautiful beach across the street, I mean wonderful beach! The place was empty because it is primarily used as a second home place for people from Santo Domingo. The owner happens to have 25 apartments that he uses to run a hotel, but it just lacks the same hotel level service that you would expect from a place like this. You also MUST have a car or four wheeler rented to even get around the complex. Samana is a rural area with a lot of natural beauty. We felt safe the entire time and there are plenty of excursions to do. Great restaurants around, run by Europeans, serving fresh seafood. It is chill place, do not expect a resort type experience, it is very remote and rural.
---