Please select your dates to see prices:
---
The St. Regis Mauritius Resort in Le Morne, Mauritius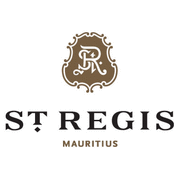 Adrift on the shimmering waters of the Indian Ocean, with the green peaks of Mauritius' idyllic Le Morne Branbant Mountain range looming in the distance, The St. Regis Mauritius Resort is an island paradise miles from the monotony of everyday. From the airy, ivory canopies draped above the oversized beds to the lavish Remède bath amenities, The St. Regis Mauritius Resort upholds the superior standards of elegance and refinement essential to the internationally acclaimed Starwood brand. With a myriad of ornate lobbies and intricately designed corridors, six restaurants boasting international cuisine, and over 170 spacious rooms that complement the natural beauty of the surrounding area, the St. Regis Mauritius offers its elite clientele "experience beyond expectation."
Greet the morning on your private terrace as the resort's dedicated staff attends to a colorful array of island fruits and sumptuous local delicacies for breakfast. Then, explore the lofty peaks and verdant valleys of Mauritius on horseback, or take to the sea with a list of "to-do" activities from deep-sea fishing and kayaking to uncovering the hidden treasures of the dazzling underwater coral reefs. The resort also offers a catalogue of organized activities including a sublime day on the water with a dolphin cruise and poolside activities. If your ideal luxury vacation means a day of shopping and "spa-ing," spa treatments are available at the resort, and the Bagatelle Mall of Mauritius is just a few short miles away. Return to the resort for a taste of heaven. Whether you hope to savor sumptuous Indian fare, or want to please your palate with Pan-Asian small plates, the resort's six eateries will carry your taste buds on a flavorful journey across the globe. A night cap at the charmingly old-fashioned 1904 Bar, and a luxurious soak in your room's massive tub sets the mood for a tranquil evening under the stars. Then, as the sounds of sugar cane swaying in the fields lulls you to sleep, delight in the knowledge that you do not need to dream of paradise—because you have already arrived.
Location of The St. Regis Mauritius Resort
The St. Regis Mauritius Resort
Le Morne Peninsula
Le Morne, Mauritius
Nearest Airport: MRU
Amenities for The St. Regis Mauritius Resort
General Information
172 Guest Rooms and Suites
Pets Not Permitted
Dining
Pool Bar
2 Bars
24-Hour Room Service
6 Restaurants
Room Service
Afternoon Tea
On-Site Amenities
Concierge
Pool
Spa on Property
Spa Services
Laundry Service
Fitness Center
WiFi
Currency Exchange Service
Butler Service
Valet Parking
Gardens
Limousine Service
24-Hour Concierge
Tennis Court
In-Room Amenities
Turndown Service
DVD Players
In-Room Safes
Televisions
iPod Docks
Luxury Linens
Radio & CD Players
Private Terraces
Activities
Deep Sea Fishing
Fishing
Windsurfing
Scuba Diving
Snorkeling
Sightseeing
Kite Surfing
Business
Meeting Room
Business Services
Family
Babysitting
Kids Club
Nearby
Shopping
Beach
Golf
Beaches
Shopping Mall
National Park
Interests
Beach
Culture & Arts
Family
Hotels
Reviews for The St. Regis Mauritius Resort
---
I do not know how anyone could give this resort a poor review. The accommodations are amazing and the service excellent. Anyone complaining about a "smelly" room has never stayed anywhere with a tropical climate. We tried several of the restaurants and the food was delicious. I have stayed at a lot of places around the world and this definitely deserves five stars.
gscheffle - Salt Lake City, Utah
---
I'm writing this review just after checking out of a seven-night stay at the St. Regis. I cannot speak highly enough of this resort. It is gorgeously landscaped with free-flowing water which cools it down during the day, as well as beautifully manicured tropical gardens. The room: we had a Junior suite with garden view, however, the room was less than hundred meters from the beach and we could walk directly from our veranda (large and spacious) over to the beach. The bed was absolutely massive and could probably fit four people. Lots of space in the room and an equally large bathtub and waterfall shower. The beach itself was pristine white sand, the bean bags are the perfect spot from which to watch the sun sink beneath the Indian Ocean. Plenty of loungers, parasols and staff on hand to provide fresh towels and drinks service. The Boathouse Bar was the perfect place to while away the hours when we didn't want to be out in the exposed sun, very deep comfy sofa cushions and helpful staff providing us with their drink expertise. Admittedly, it would be quite difficult to have a bad stay in such a beautiful and breath-taking location, but it wasn't just the services and amenities which made our stay so memorable - it was the people surrounding us every day and taking a genuine interest in our experience. From Natalia at check-in, who made our first encounter such a pleasant one effortless and provided us with an early check-in. Ludovic, our MVP butler who is not only a genuinely lovely person who we were so happy to get to know during our stay. He took care of everything we could have possibly wanted, from recommending excursions for us to go on, to having our extremely smelly shoes cleaned after we ended up trekking through a swamp after unusually high tides. We stayed on the Half Board plan, in hindsight it would have been preferable to do Full Board just for peace of mind of not having to worry about the amount we were spending. Nonetheless, the breakfast buffet (in Le Manoir restaurant) was well stocked with a range of hot and cold traditional foods, as well as curry options. During our time we had the pleasure of getting to know the staff very well. Though everyone was outstanding there are a few people we wanted to name specifically who went well beyond what was required of them. Selvin and Adarsh who waited on us in the Floating Market and had us laughing all night. Providing us insights into the island and the best places to head out. Shaini, who served us in Simply India on multiple nights and made sure we saved room for the delicious Indian sweets even after being stuffed with the delicious curry. Shaini was so effervescent and a joy to get to know. Also Mike on the 1904 Bar, YOU DA MAN. Serving us beautiful cocktails night after night. Virginie who was just so lovely to talk to and always check to find out how we were. Sharma, another man who kept us laughing - maybe the Mauritians are just a naturally hilarious people. Yannick and Desire who helped us out at reception and concierge desk respectively, especially with the uncertainty surrounding our flight as the storm came in. Lastly, if you stay at the St. Regis and have the joy of having Ludovic as your butler you're in for a massive treat. This man is so kind and should be known as the master of surprise after arranging a rose petal bath and champagne one night after we returned from dinner. He also has lots of cats and dogs and I'm sure if you ask nicely he will show you some pictures. P.S. don't forget to look up at night, the stars are simply breathtaking.
---
Stayed here in October 2015 and it is a wonderfully laid back hotel. Great beach and watersports. Own butler who will bring you a coffee to your room in the morning ! Would certainly recommend this hotel.
MaldivianPizza - Nottingham, United Kingdom
---
The ultimate way I judge a vacation, is "would I return?" Yes, we absolutely would return to St Regis. The property is so beautiful and the location provides immediate opportunity for total relaxation. Some of the rooms are literally a couple of steps to the water. Was it perfect? No, like other reviewers, there were some bumps, but after pointed out to management , quickly resolved, so what more can you ask? Not only is this property physically stunning, but it is the Mauritian people, the guys like Raj, working on the beach, or the Butler service, specifically Rashi, and Lucinda in the Boat House who all played a huge role in a wonderful stay. Here are some highlights and tips... Snorkeling-Get your fins and mask at either the grocery in Gaulette or London Way, direction Black River, approx $50/set, snorkeling is pretty good just in front of the first set of buildings after the main house, some beautiful coral and we even saw rays, sea horses, and starfish. Take a SUP out first so you can see the best locations, and it offers some of the most amazing paddling and kayaking Rent a Car- we rented from Ola, great experience, rep meets you at airport both ways, no lines, great experience, in and out in 5-10 minutes Restaurants-Atsuko, was by far the best imo, we ate there twice, sushi was excellent, followed by the boat house, and finally Simply India, we did not try the Manoir, breakfast in the boat house was excellent, a la carte for spg members with status or for those who book a grand suite. The pastries/bread are delicious and the pastry chef has a great success story Spa- I had the Balinese massage followed by a coffee scrub and husband had kite surfing massage, hands down try the Balinese followed by the coffee or coconut scrub. Sunrise/Sunset yoga with Vincent is wonderful, just wish it was offered more than 2x/week Butler service- unlike some other properties we have stayed at, the butlers work as one team, you press the butler button on your room phone and honestly our butler was there in no more than 5 minutes. Thank you Rashi for your top service, the cappuccinos, the early breakfasts you organized for our early departures, the beautiful plate of pineapple, always making sure we had enough water, the ice, whatever we needed, I hope you are recognized for your outstanding service Beach service- These guys work hard carrying the huge picnic boxes of food up and down the beach, Raj, thank you for taking such good care of us, and going above and beyond. One suggestion, maybe diversify the menu a little Fishing- we booked our own trip through JPH Charters out of Black River, we were on the Moana II, with captain Berty, best fishing experience ever! Tips-do bring your own water shoes or fins and mask, the rooms start from the Manoir and follow a line down the beach, we were in 2 rooms, grand suite 470, and junior suite 462 which was a nice walk after dinner, but not too far from the restaurants, request a room on the bottom, to easily access the beach, our rooms were beside the 2nd smaller kids/family pool. The noise was not bad, and listening to the water in the mornings and night was so peaceful Special Thanks- M. De San Nicolas, thank you for listening and responding, your help was greatly appreciated, Rashi, Raj, and Lucinda continue doing what you are doing...great job.
ThoseWilsons - Geneva, Switzerland
---
What a treat to stay here for a week. Spectacular beach beautiful and sunsets that were magnificent. The staff were professional and on the ball and the service was outstanding. We ate the most incredible food at the various restaurants the highlight was the chefs table in the kitchen. Highly highly recommend this a very special holiday destination.
---