Please select your dates to see prices:
---
The St. Regis Mauritius Resort in Le Morne, Mauritius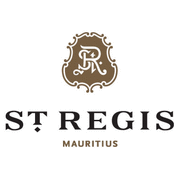 Adrift on the shimmering waters of the Indian Ocean, with the green peaks of Mauritius' idyllic Le Morne Branbant Mountain range looming in the distance, The St. Regis Mauritius Resort is an island paradise miles from the monotony of everyday. From the airy, ivory canopies draped above the oversized beds to the lavish Remède bath amenities, The St. Regis Mauritius Resort upholds the superior standards of elegance and refinement essential to the internationally acclaimed Starwood brand. With a myriad of ornate lobbies and intricately designed corridors, six restaurants boasting international cuisine, and over 170 spacious rooms that complement the natural beauty of the surrounding area, the St. Regis Mauritius offers its elite clientele "experience beyond expectation."
Greet the morning on your private terrace as the resort's dedicated staff attends to a colorful array of island fruits and sumptuous local delicacies for breakfast. Then, explore the lofty peaks and verdant valleys of Mauritius on horseback, or take to the sea with a list of "to-do" activities from deep-sea fishing and kayaking to uncovering the hidden treasures of the dazzling underwater coral reefs. The resort also offers a catalogue of organized activities including a sublime day on the water with a dolphin cruise and poolside activities. If your ideal luxury vacation means a day of shopping and "spa-ing," spa treatments are available at the resort, and the Bagatelle Mall of Mauritius is just a few short miles away. Return to the resort for a taste of heaven. Whether you hope to savor sumptuous Indian fare, or want to please your palate with Pan-Asian small plates, the resort's six eateries will carry your taste buds on a flavorful journey across the globe. A night cap at the charmingly old-fashioned 1904 Bar, and a luxurious soak in your room's massive tub sets the mood for a tranquil evening under the stars. Then, as the sounds of sugar cane swaying in the fields lulls you to sleep, delight in the knowledge that you do not need to dream of paradise—because you have already arrived.
Location of The St. Regis Mauritius Resort
The St. Regis Mauritius Resort
Le Morne Peninsula
Le Morne, Mauritius
Nearest Airport: MRU
Amenities for The St. Regis Mauritius Resort
General Information
172 Guest Rooms and Suites
Pets Not Permitted
Dining
Pool Bar
2 Bars
24-Hour Room Service
6 Restaurants
Room Service
Afternoon Tea
On-Site Amenities
Concierge
Pool
Spa on Property
Spa Services
Laundry Service
Fitness Center
WiFi
Currency Exchange Service
Butler Service
Valet Parking
Gardens
Limousine Service
24-Hour Concierge
Tennis Court
In-Room Amenities
Turndown Service
DVD Players
In-Room Safes
Televisions
iPod Docks
Luxury Linens
Radio & CD Players
Private Terraces
Activities
Deep Sea Fishing
Fishing
Windsurfing
Scuba Diving
Snorkeling
Sightseeing
Kite Surfing
Business
Meeting Room
Business Services
Family
Babysitting
Kids Club
Nearby
Shopping
Beach
Golf
Beaches
Shopping Mall
National Park
Interests
Beach
Culture & Arts
Family
Hotels
Reviews for The St. Regis Mauritius Resort
---
Fantastic experience, suite was large and service exceptional from all staff. Well designed hotel and large spaces. Food was fantastic with the staff efficient and friendly. One of the better Hotels we have being fortunate enough to visit.
---
My partner and I returned from a five-day stay and we are already missing this resort! We were lucky enough to stay in an ocean-facing suite and it was absolutely beautiful inside and out. We enjoyed relaxing on the balcony and listening to the waves which were no more than 20 yards away. Food was superb, beach and pools were nearly empty and we enjoyed the great St. Regis service with attention to every small detail! Our one big complaint was that the layout of the resort lends itself to being pedestrian unfriendly. To get from the public spaces to our villa we had two choices: walk on the beach (difficult in closed toed shoes which were required at meals) or walk on the internal road used by the buggies. We wound up being driven to and from in buggies. Other resorts have systems of walkways which would have been preferable here. Finally, two tips for other tourists: first, cold drinks are not popular here. The resort caters mostly to Europeans and getting a healthy amount of ice in anything was difficult. If you are coming from North America, rid yourself of the idea of having a refreshing iced coffee at breakfast! Second, the restaurant schedule is quite restrictive and I'd recommend taking a photo of the rules to refer back to. Each restaurant was open for specific seatings on different days with unique dress codes. This requires you to pre-plan your day to some extent. Despite these minor inconveniences, I would absolutely recommend the St. Regis to anyone looking for an upscale island holiday. Photos from our time spent here will serve as beautiful memories for a long time!
---
The hotel is a beautiful newly constructed amazing place to be. The location of the property is unbeatable and the beach is incredible. We found the rooms and the common areas to be very spacious and clean. Food overall was very good, especially the Indian Restaurant. While the service was very good, I found the staff to be very awkward in the way that they engaged with you. It seems like the hotel trains the staff to do all the right things and say all the right things but seemed to be almost forced or awkward.
kmiller8472018 - Chicago, Illinois
---
We stayed for 5 days and sadly it was one of our worst experiences in island hotels. The name is St Regis but the service is equal to a no name 5 bedroom hotel service. The food orders come very late, the tastes were definitely not the $$$ amounts we paid. One and only good thing i can say is that the hotel is veryChild friendly. The rooms are big sized but too old. We had couple issues with the cleaning. After going to other beaches with a boat, we felt very sorry that we paid that much for a hotel that basically only a "NAME HOTEL" and sadly nothing else.
---
Stayed here for 13 nights in an ocean view suite. Having visited other areas of the island and speaking with locals this probably has to be the best location on the island. It is incredibly green and lush and close to most of the good places to visit. On the downside there are no local bars / shops outside of the hotel though can't say we felt a need for these. The hotel has great facilities including a fabulous spa, large gym where you can also borrow mountain bikes. There a various restaurants including Indian, French, Asian, Japanese as well as fish and grill. All have a varied selection and the food quality is good. While staff are super friendly and accommodating, service can be extensively drawn out between courses even when they are not busy -but hey it's not as though we were going anywhere. This slow service also applies to the beach where you have a buzzer to request service - it can take a very long time to get anyones attention. If you are on half board there some dishes that incur an extra charge and the Japanese restaurant is not included but offers a 25% discount. Interestingly if you stay 10+ days then there are some extra benefits. One of these includes a free tasting menu in the Japanese restaurant and x2 extra large water bottles per day in your room. There is free water on the beach and in the gym. The rooms are very large with a big comfortable bed and plenty of other seating options. The room also have a full width patio door either onto you balcony or patio area with seating outside. The wifi in the hotel is good enough to stream movies etc. The only pain (and this is not down to the hotel but the way Starwood hotels operate) that guest wifi only works in your room otherwise you have to connect to Lobby and or other Complimentary wifi as you move around. This never works seamlessly. First world problems lol but other hotels do this better. I can only recommend this hotel and should I come back to Mauritius then I would certainly stay here again.
Andrew B - Hereford, United Kingdom
---