Tell us how much you want to pay per night for your stay at this hotel. Only you will see your offer and you'll find out instantly if it is accepted.
Number of nights left at auction prices: 15
Room: Double Room
Included: Complimentary Wi-Fi
Not Included: Any additional applicable taxes, surcharges and fees are payable to the hotel directly. 2.40 EUR per person per night.
How it works
You can make up to three offers for your stay date_in to date_out.
Valid Travel Dates: Jun 29, 2018 - Sep 30, 2018. Travel must be completed by

Sep 30, 2018

or will be forfeited. No extensions will be offered.
Minimum of 2 consecutive nights
Hotel stay is for single/double occupancy, subject to specific inventory availability for stated room category and valid for room-only accommodations (unless otherwise noted).
Reservations must be made through Preferred Hotels & Resorts Redemption Desk only. Please do not contact the hotel directly.
Reservations are not confirmed until a confirmation number has been issued by Preferred Hotels & Resorts.
Auction hotel stay is non-refundable and cannot be combined with any other offers.
Your offer was low but close!
Would you be willing to pay $ per night?
You already made an offer on this hotel which was accepted. If you want to make another offer for this hotel, you may do so after 48 hours. If you have questions, please visit our support area here.
Or book now on one of these sites:
Please select your dates to see prices:
---
Burg Vital Resort in Lech, Austria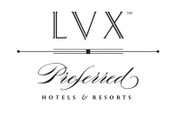 Burg Vital Resort is perched 5,577 ft. high in the alps, just moments away from the charming city of Lech. The resort is a tranquil haven for guests looking for a memorable retreat into luxury amid a marvelous natural backdrop. Located close to picturesque ski villages, this charming hotel, a part of the LVX collection of Preferred Hotels & Resorts, is a quaint oasis for those seeking relaxation and adventure. Spacious guest accommodations with modern amenities, natural design and great attention to detail create a home-away-from-home atmosphere.
With an array of both rejuvenating and adventurous experiences for guests of all ages, Burg Vital Resort is the perfect place to be while staying amid the scenic Austrian landscape. Partake in a range of outdoor recreational activities, such as skiing, snowshoeing, and hiking throughout a myriad of trails. Delight in one of two on-site restaurants, featuring locally-sourced fare or boasting a refined, unforgettable dining experience. Indulge in the on-site wine cellar, or grab a beverage at the Chimney Bar. For utmost serenity, the on-site spa offers nearly 50,000 sq. ft. of space, with an array of tranquil spaces adjacent to the hotel's fitness center.
Location of Burg Vital Resort
Burg Vital Resort
Oberlech 568
6764
Lech, Austria
Nearest Airport: INN
Amenities for Burg Vital Resort
General Information
Pet Friendly
Only 4+ Years Permitted
Dining
Restaurant
Wine Cellar
Cafe
Organic Cuisine
Healthy Cuisine
Wine Bar
On-Site Amenities
Pool
Spa on Property
WiFi
Sauna
Ski-In/Ski-Out Accessibility
Ski Lessons
In-Room Amenities
DVD Players
Flat-Screen Televisions
Bathrobes & Slippers
WiFi
Activities
Fishing
Hiking
Mountain Biking
Stargazing
Nature Walks
Bike Tours
Ice Skating
Nature Hikes
Paragliding
Business
Business Center/Services
Meeting Rooms
Family
Kids Club
Children's Programs
Interests
Active & Adventure
Family
Food & Wine
Honeymoons & Romance
Ski & Snow
Reviews for Burg Vital Resort
---
Over the Christmas holiday recently, we had the pleasure of staying at Burg Vital for four days. We did tons of research until we've landed on this hotel, which wasn't easy, but we're glad we found Burg Vital. The modern renovation definitely did not go unnoticed, and we were lucky to stay in the new wing. We must've been the first ones who stayed in our suite because you could still smell the fresh wood emanating from the furniture. On top of that, our suite had a sauna! How friggin' cool was that?! We've never stayed in a room with a private sauna before, and let me tell you - it was DIVINE. Our view from the wide balcony overlooked the heated pool and beyond to the neighboring Hotel Montana, Kinder Club, a few other buildings, and the slopes. Even though we would've enjoyed it more staring out to nothingness, the view was still pretty awesome - especially when the mountains were shrouded with fog. We partook in the half board throughout our stay, and despite some initial confusion about the seating arrangement at their restaurants - it was quickly resolved. I did wish the staff would have taken better care with explaining which table we were assigned to throughout our stay. In addition, they were quite adamant about us sitting at the same table. So, if you wanted to sit somewhere else - too bad. The food at all their restaurants were yum yum delicious. I had breakfast everyday, so I can attest to the fact that whatever your little heart desires - they had it AND better too. I don't think I've ever seen the largest selection of bread served daily at a breakfast buffet before. I got to sample a variety of breads, always fresh and tasty, but my favorite had to be the potato bread. I could eat an entire loaf in one sitting, that's how good it was! On top of that, they had ALL kinds of cabbage you can think of. I didn't even know cabbage was so popular in Austria, but I guess that's what you learn as you travel. I probably had the best bacon I've ever tasted in my entire life. I'm a tea fanatic and their selection was to die for. They even had a tea shop on the premises! What?! I must have died and went to heaven. At their Picea restaurant, I had THE very best wiener schnitzel. It was cooked to perfection and melts in your mouth. Ugh, I still dream of it to this very day. On our final day we dined at their finest restaurant, Griggeler Stuba, with the executive chef, Thorsten Probost, cooking for us. That was indeed one of our utmost favorite meals. First, we were seated at the bar upon arrival so the chef could provide some tasty amuse bouche. Throughout the course of this fine prix-fixe meal, we sat in a dining room with several other guests in separate tables, being served the finest Austrian dishes we ever tasted. It couldn't get much more intimate than the chef cooking, presenting and serving you every dish that came along. I can vouch after this amazing experience, Mr. Thorsten Probost was one extremely talented chef. Albeit amazing, this was also our longest dinner ever. We sat down at 7:30pm and didn't finish until after 12 midnight. If I was getting a buzz from drinking wine throughout the night, I was DEFINITELY sober by the time we were done. To end such a memorable meal, the chef also presented us with a gift - a signed menu with the dishes served that night. How sweet. I'll never forget how special this dining experience was. The staff was attentive, accommodating and friendly. Having traveled throughout neighboring Switzerland in the last five years, I was definitely surprised to see Burg Vital only had an Austrian staff instead of an international one. For us, it made it feel more authentic staying here. AND their English was extremely good. I was surely surprised about that too. My favorite people were the masseuse/facial technician, Maureen, the sommelier - Maximilian, and a lady whom her name escapes me who worked behind the front desk in the lobby. They were the friendliest and well versed in their field. Now onto the decor, let me just say - WOW! I was absolutely head over heels in love with the architecture and decor. The exterior of the hotel was quite unassuming but the best parts took place indoors. Burg Vital has definitely done a fantastic job with the interior design. I was love with our suite, the smoking lounge, the lounge area, the pool with the walk bridge over it, the tree by the front desk, and many more. When I get a house, I'd like to decorate it just like Burg Vital. The hotel was perfectly situated on the slopes, which couldn't get any better than that. You could walk out and ski or sled all the way down to Lech if you like. I didn't ski here but my boyfriend did. He's an avid skier and he informed me how in love he was with the skiing in Oberlech and Lech. To make it more awesome, there was snow almost every day which turned both towns into a pure winter wonderland. I don't think I have ever seen so much white from my travels before. Oberlech was conveniently located above Lech, and taking the two minute cable car down to Lech was an absolute breeze. Fun fact: Oberlech translates to over Lech. Lech was definitely more touristy with plenty of hotels, shops, and restaurants. If you want a good meal outside of Burg Vital, hit up Hotel Arlberg. That's another five star hotel, and you could instantly tell right away when you waltz through their doors. They were so welcoming to us even though we were simply visitors from another hotel, they didn't care. They welcomed us like we were one of their own. Whether it was dining at one of their restaurants called Stube or shopping at their boutiques, we were truly and genuinely welcomed. Although their decor was more traditional (which was a deal breaker for us interior design fanatics), Hotel Arlberg has won the place for runner up if we are ever back in this area and for some reason couldn't stay at Burg Vital. But do try their sliced ham with mustard. Simply the best. Also, don't forget to take a stroll through Lech's famous department store, The Strolz. It's an experience unto itself. All things considered, I give Burg Vital four stars. Why? Despite how beautiful this hotel was, it hasn't won me over yet. Call me a tough customer, but when you drop plenty of cash for a five star hotel - you want it to be IMMACULATE. This is your hard earned money you're talking about. Am I right, or am I right? A few things that didn't bode well for our visit: a girl working at the front desk ladies was not quite the friendliest in my opinion. She sure seemed to be a lot more friendlier to my boyfriend, but whenever I walk past by - she would only fake smile at me. The smiles never reached her eyes, like genuine smiles do. The second being the confusion with the seating arrangement at their restaurant when sign up for half board. Along those lines, the hotel was quite strange with how they do things with the seating arrangement and no menus for you to view prior to eating at any one of their restaurants. You simply have to travel to the restaurants and look at the menu physically yourself. The third and final being the view. There's not much they can do about that, since they're firmly rooted near a few other buildings. But it'd really be nice to acquire more of a open nature feel. All in all, this was a fine five star ski hotel to consider if you plan on visiting this part of western Austria.
Kiki L - New York City, New York
---
We stayed at Burg Vital for one week in late March 2017. The staff at the front desk was attentive to our every need and immensely kind and thoughtful. While everyone we encountered was so, we had the most contact with Jasemin and she was just delightful and a real asset to the resort. The daily breakfast service was delicious, fresh and plentiful with fresh fruit, various cheeses and meats, healthful breads, myriad cereals, fresh yogurt as well as á la carte options from the menu. Our waiter for most of the week was the gracious and friendly Fabian, who saw to our every need. The rooms were immaculate and comfortable with lovely features like heated floors and towel racks which came in handy as we were on a ski vacation. The immense spa area is highly recommended and has multiple saunas, relaxations areas, a steam room, whirlpool bath and offers classes such as stretching and yoga. We are already looking forward to our next visit!
MNK68 - New York City, New York
---
Burg Vital Resort is a family managed hotel and the owners were visibly presented each day we stayed at the hotel. Frau Lucien greeted each table and the guests during every dinner and Herr Lucien was around the hotel and greeted guests when he encountered them. The hotel staff is very well trained and they couldn't do enough for us. They even went to a pharmacy to pick up medications for us and spontaneously created a dish to fulfill our cravings of pasta dish that wasn't on the menu. A husband and a wife hiking guides (Georg & Maria) were superb guides and were very friendly and knowledgeable around Lech area. The spa is spacious and food was delicious and the restaurant has very good two young sommelier. The only recommendation would be to have the bar be attended by a real bar tender who knows how to mix cocktail.
---
This was an amazing holiday. In part this was due to the amazing weather and scenery of the Alps. But also the beautiful Burg Vital Resort helped us to enjoy it. Our room was fantastic and clean. We had some of the best food we've had for a long time and the whole family enjoyed the trip. The hotel is set in Oberlech which is a short bus ride away from Lech. From Lech you can use the cable cars or indulge in some shopping. Many times we would get the cable car up the mountain and then enjoy the stroll down through the hills to the Hotel. In the hotel itself there is a bar, restaurant and high end restaurant as well as a swimming pool, gym and extensive spa. The friendliness of the staff and the general level of service was outstanding. The food was also a big highlight. We had one meal in the Griggeler which was really fun (with Thorsten guiding us through dishes made from very high quality local ingredients) but even breakfast and snacks during the day were outstanding and far better than anything we could find in town. The bar was also good with an extensive collection of spirits and a great bar man. For the kids the kids club is outstanding as is its host. There is nothing quite like your son telling you that he wants to climb a mountain (cable car) and then go to the kids club in the afternoon. Super good with its own dedicated building, the kids club is really good with a host who will ask you at breakfast what your plans are for the day, so that they can accommodate you. Amazingly we made little use of the spa which was huge. It goes to show how many other things we found to do. This was a great holiday - would love to go back and potentially see the winter version of the Burg Vital. As well as the hotel and the location, the staff, food and kids club made a huge impact on this being such a fun holiday.
---
This review is a bit overdue really, since we have stayed at the Burg Vital 6 times already. When our kids were young (aged 2 and up) it was the perfect place, as the ski school for beginners is right next to the hotel. You can enjoy a coffee at the terrace and watch your little ones learning to ski. It was a bliss not to walking with 3 pairs of skis on your shoulder and the kids complaining about heavy boots. Oberlech is perfect for families with young children. What we love about the Burg Vital: excellent service (I would compare it to the Mandarin Oriental), breakfast superb, delicious menu for dinner with focus on quality ingredients, healthy food choices. If eating well and healthy is important to you than you are at the right place. Also very good for any sufferer of food allergies. All is available. The Burg Vital has an incredible good wine selection. The sommeliers will give you excellent advise. We have never been disappointed. The Spa and wellnes area is amazing with everything you wish for after a day of skiing. Rooms are of good size in traditional interior design without being to heavy or old style like so many places. It is rather a modern approach to tradition. I never really liked the design of the bathrooms. White tiled boring design. The staff of the Burg Vital has been fantastic in the past years. The family owned hotel gives you a feeling of home from home. Special thanks to Fabian the Manager of food and beverage. Truly a man of his art. I can highly recommend the Burg Vital to anyone who looks to relax, enjoy culinary healthy delights and appreciates excellent service.....on top of a great ski resort.
Globetrotter140601 - Hong Kong, China
---