Please select your dates to see prices:
---
Blantyre in Lenox, Massachusetts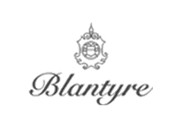 Built as a gift of love for a young wife, the grand estate Blantyre in picturesque Lenox, Massachusetts has retained its intense beauty and sense of romanticism since it was built. Lovingly and painstakingly restored in the early 1980's, this beautiful country house is now maintained as one of the finest hotels in the world. A retreat from the modern world, guests come to view the breath-taking fall foliage, to ice skate and snowshoe through private forests, or to swim, play a set of tennis, enjoy a cocktail over a game of croquet; in short, to live the country estate lifestyle. A spa and fitness center, first class wine cellar and gourmet restaurant are the crowning feathers in Blantyre's cap, and the reason that people come back again and again to celebrate the beauty of New England, and one man's timeless love.
On 117 acres of lawns and woodlands, guests can find peace in nature; and in sun filled rooms decorated in an eclectic mix of period pieces and treasured heirlooms. With fresh flowers, and sinfully soft sofas and chairs, guests can experience the charm and elegance of the gilded era. The Potting Shed Spa offers massage and body treatments, while a gym, four tennis courts, scenic trails for hiking or snowshoeing, a heated swimming pool and even a private ice skating rink, offer plenty of choice for outdoor activity. Dining is a special event at Blantyre, with tables set with sterling silver, fine china and crystal, and in the kitchen under the knowing eye of Chef Christopher Brooks the finest ingredients are used to create a memorable menu. Escape to a finer time, and enjoy the pleasures of a gilded era.
Location of Blantyre
Blantyre
16 Blantyre Road
01240
Lenox, Massachusetts
Nearest Airport: ALB
Amenities for Blantyre
General Information
24 Guest Rooms
Pet Friendly
Only 12+ Years Permitted
Dining
Outdoor Dining
Private Dining
Restaurant
24-Hour Room Service
Wine Cellar
Picnics
On-Site Amenities
Concierge
Spa on Property
Hiking Trails
Billiards Table
Library
Fitness Room
WiFi
Sauna
Garden
Tennis Courts
Outdoor Heated Pool
In-Room Spa Services
Steam Room
Barbeque Area
Indoor Jacuzzi
In-Room Amenities
Private Patios or Balconies
DVD Players
Fireplaces
Hair Dryers
In-Room Safes
Televisions
Iron/Ironing Boards
Luxury Linens
Mini Refrigerators
Individually Designed Rooms
Work Desks
Activities
Croquet
Hiking
Tennis
Wine Tasting
Nature Walks
Billiards
Bocce Ball
Ice Skating
Cross Country Skiing
Shuffleboard
Snowshoeing
Nature Hikes
Nearby
Historic Sites
Shopping
Museums
Golf
Hot Air Ballooning
Antique Shopping
Theatres
Interests
City
Summer Getaways
Reviews for Blantyre
---
Had the most enjoyable stay last August even if it was just for one night. Should have reviewed our stay earlier and stayed longer. After reading such a negative review by MEL2852, I had to let all know about my Amazing experience at the Blantyre. Perhaps another try would be in order, it is for me. I just booked 3 nights in July. My experience there was simply fabulous. I have stayed at many of the Inns and Hotels in the area from Hillsdale to Lenox and found this one to be the most pleasant, quiet, clean, and well run Hotels I ever stayed in. Our Dinner was prepared and presented perfectly. A great Wine list, great staff and breakfast was just as good. Looking forward to our stay in July!
Roadwarrior4089 - Lawrence, New York
---
Do not go here. If you're coming to the Berkshires go to Canton Ranch or the Cranwell... Honestly, go anywhere else. The kitchen sends out horrific meals at a high end price. The bar can't produce a decent beverage, even though they brag about having a degree in mixology. The staff is just not good enough for a "boutique hotel" environment. They also don't seem to enjoy children... Best of luck if you do take your chances. The Blantyre has training wheels on and will not ever be worth a visit.
MEL2852 - San Francisco, California
---
Went Sunday for lunch as a local after reading the article in the eagles, from the beginning to the end all was perfect Keith gave us a tour of carriage house so beautiful, chef came at the table the signature chicken dish was amazing , Nathalie the GM told us about what's is missing some furnitures as was so exciting to be a part of the new Blantyre, the service was friendly but 5 stars for sure we are coming back definitly .
sheaffer2013 - Pittsfield, Massachusetts
---
Blantyre was sublime ...from beginning to end. I was in desperate need of a relaxing getaway and I could not have chosen a better place. First...the staff is gracious, kind and accommodating. The spa...just fantastic...I booked a massage, facial and a body treatment and all three were top notch. My first day I climbed Mount Greylock in 70 degree weather and I arrived at Blantyre tired, hungry & muddy! The cottage (Riverview) was gorgeous with its sumptuous bath, wood burning fireplace and separate sitting room. I chose to stay in that night and order room service and I was not disappointed. My second day I was witness to the beauty of Blantyre in a blanket of snow. I spent the entire day in and out of the fantastic spa.. in between cozying up to the roaring fireplace in my room. My last evening I chose to have dinner in the main house. The sommelier was very knowledgeable and suggested an amazing bottle of wine that I am still dreaming about. Kudos to the staff who went out of their way to make me feel very much at home. I cannot wait to plan my next trip to this wonderful place!
Katewoodstock - woodstock,ny
---
We arrived on a cold winter night after a hard day of travel to an enchanting tudor and amazing staff. We were greeted with champaign and were treated to a marvelous experience thereafter. The Blantyre is warm and inviting, expertly decorated with envious antiques and period artwork. Every detail reminds one of times gone by. It was such a unique experience to dine and stay in an place that reminded us of the many historic home tours that we have taken in the past. Now we were the guest of honor! The food was beautifully prepared and delicious. Our sommelier/waiter was attentive and knowledgeable. It is a night that we will never forget. Before our departure I had a 90 minute hot stone massage that ranked amongst the best. A must destination if you enjoy best.
lbradley842 - Silver Spring, Maryland
---