Please select your dates to see prices:
---
Altis Avenida Hotel in Lisbon, Portugal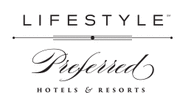 Altis Avenida Hotel is the ideal place to stay for those seeking a modern and stylish holiday within a historical, classical city. Set on the West Iberian Peninsula, in the capital of Portugal, this five-star luxury hotel, a part of the Lifestyle collection of Preferred Hotels & Resorts, invites you to indulge. Contemporary and stylish rooms are sleek and plush, with beautiful light and dark contrasts, elegant marble bathrooms, and vibrant splashes of color. Sink into the cool, romantic atmosphere as you lounge in tranquility, and gaze out over the city through large picturesque windows. Where luxury meets comfort, guests will enjoy the fabulous city just outside the doors of this classic 1950s building.
Ideally situated near cultural and local attractions, the Altis Avenida Hotel is just a short walk or drive from Lisbon's best sights. Venture out into the city and discover its brilliance, starting with a sightseeing tour. Visit the Monastery of St. Jerome, built in the 16th century and housing the tomb of Vasco da Gama, then take in the city from high above at the Medieval St. George's Castle. Stroll through the halls of the Gulbekian Museum or Berardo Museum of Modern and Contemporary Art and view the amazing collections from local and international artists. Head to the nearby beaches of Costa da Caparica or Cascais, where pure white sands and azure waters await, and soak in the sun, splash in the waves, or take a day of surfing lessons. As night approaches make your way back to the hotel for a wonderful candlelight dinner overlooking the city. Dine on fabulous contemporary French cuisine and enjoy a nightcap at the bar and lounge with the stars shining bright overhead.
Location of Altis Avenida Hotel
Altis Avenida Hotel
Rua 1 Dezembro 120
1200-360
Lisbon, Portugal
Nearest Airport: LIS
Amenities for Altis Avenida Hotel
General Information
303 Guest Rooms
Pet Friendly
Dining
Restaurant
24-Hour Room Service
Rooftop Bar
On-Site Amenities
Concierge
In-Room Amenities
In-Room Safes
Mini Bar
Pillow Menu
Complimentary WiFi
Nearby
Historic Sites
Shopping
Museums
Interests
City
Culture & Arts
Family
Golf
Reviews for Altis Avenida Hotel
---
Great property and attentive staff in a very good location. We loved Lisbon and this property made the trip better. They did not have a fitness center and the bar staff was slow. We will recomend this property to others. Thanks
TJMdallas - Dallas, Texas
---
First time in Portugal. Flew to Lisbon. Took train to Algarve. 6 nights in Algarve exploring the coast and little villages. Then back to Lisbon for 3 nights. Used Altis Avenida as our base. Loved the location and the roof restaurant. Great service!!
peterjhinmaine - Portland, Maine, Usa
---
We stayed at the Altis Avenida for 3 nights in early May. We looked at several hotels and finally decided on this one - we were not dissapointed. The location is spot on, central to everything with good restaurants, bars and transport links all in walking distance. The hotel itself was lovely, we had a deluxe room with a balcony on the 6th floor. As other reviewers have mentioned the room was small, but this wasnt an issue for us. The room was well appointed, with nice decor and all the amenities you would expect from a 5*. The rooftop terrace was a lovely place to sit and enjoy the fabulous view. Special shout out to Dercio in the lounge bar - his service was amazing and nothing was too much trouble! Overall, I really enjoyed my stay in Lisbon and would not hesitate to book this hotel again if I were to return.
---
Perfect experience from beginning to end! Our's was the highest corner room in the hotel (#605) and one of only two with a corner balcony - exactly what was committed to us when we booked months in advance. Hotel staff was plentiful and extremely helpful with check in and dinner & attraction recommendations. View was amazing, and the location was centrally located for our interests of Lisbon. It is downhill so be prepared to walk some steep hills, although taxis and tuk-tuk are easily available. Many restaurants and gift shops in the immediate area (including Hard Rock, McD's and Burger King when American food is desired). Breskfast was good, make sure to ask housekeeping for new wash clothes and coffee if needed.
Blavincoo - Linden, Michigan
---
You get what you pay for here. You can have a modest room overlooking a courtyard or a grand room with a balcony overlooking beautiful architecture across the street. Your rate can include lavish, unhurried buffet breakfasts (with omelets to your order) at the top-floor restaurant, with attentive service for your drinks delightful views in all directions, especially from the terrace on fine mornings. The staff is helpful and attentive. If you arrive exhausted, they'll notice and take good care of you. Whatever level of room you select, you get the brilliant location - just behind the theatre at the north end of Praca Rossio, with a cab stand around the corner to whisk you anywhere you want to go. Public city transportation is also convenient, and the central train station is directly across the street in a beautiful classic building. The waterfront is a 20 minute leisurely stroll southeast through Rossio, and a boulevard with a tree-shaded median leads northwest past the historic Monumento dos Restauradores. In the category of "words that being with 'restaur'," restaurants! Don't bother with the tourist traps interspersed among international chain retails stores you can find anywhere along Rossio and down Rua Aurea. Though if you need something from a drugstore, the pharmacist at the Farmacia Estacio at the NW corner of Praca Rossio fixed me up with some effective OTC meds for chest congestion and coughing (picked up some bug on our cruise). There's a honey-based spray to soothe sore throats! Who knew?! Back to restaurants -- Do eat at just about any small restaurant in the Chaido sector, "next door" to the hotel to the west but up a steep hill. Take a cab, walk zig-zag steep streets, or climb the "endless" but frequently terraced zig-zag stairway (traverso) starting off the Rua do Crucifixo and ending at the Rua da Misericordia. There's outdoor seating at restaurants on every terrace so you can rest and refresh on the way up or down. Do NOT eat at any of restaurants immediately to the NE of the hotel on the maze of [read this with a sarcastic tone] "charming, narrow, cobblestoned streets" labelled "authentic Portuguese cuisine." Each restaurant's flacks will accost you like cheap hookers in Las Vegas as you walk by, and the souvenir shops in that district offer shoddy goods at high prices, swearing that they're "made authentically in Portugal." Don't bet on that in that area, no matter what the label says. Shop and eat "off main streets" but not where flacks try to entice you into their establishment. The Altis Avenida front desk staff can give you good suggestions.
Trude D - Tampa, United States
---