Please select your dates to see prices:
---
The Gore Hotel in London, England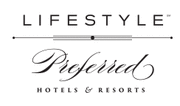 At this circa-1892 hotel, rich woods and luxurious fabrics ensconce the guest with an unparalleled sense of indulgence from the lobby to meeting rooms to each individual guest room. The Royal Albert Hall location makes The Gore Hotel a hideout for artists and power brokers, a long-time standby for fine fare and genteel conversation. A Preferred Boutique property, part of the Preferred Hotel Group, The Gore Hotel is an authentic journey in and of itself.
Wake up in an ornate Tudor four-post bed and enjoy a traditional English breakfast with black pudding at the hotel's distinguished Bistro One Ninety. Meander through Kensington Gardens, a stone's throw away, and have your pint of ale and fish and chips at the elegant Victoria pub. Tour the Royal Academy of Art. Take a cab to Soho to dine on a classic béarnaise rib-eye at Dean Street Townhouse amongst writers, socialites and those who play as hard as they work.
Location of The Gore Hotel
The Gore Hotel
190 Queen's Gate Kensington
SW7 5EX
London, England
Nearest Airport: LON
Amenities for The Gore Hotel
General Information
54 Guest Rooms
Handicap Accessible Rooms
Dining
Restaurant
Cafe
Room Service
Bar & Lounge
On-Site Amenities
Concierge
Laundry Service
Complimentary WiFi
In-Room Amenities
Air Conditioning
In-Room Safes
Mini Bar
Complimentary WiFi
Business
Meeting Rooms
Business Center
Reviews for The Gore Hotel
---
Narrow rooms with uncomfortable layout. Room was dirty, old and all furnitures weren't renovated, very noisy. You hear everything outside and inside the hotel (others guest, staff and cars). Not worth to stay here, our experience was disappointing I would like to write one sentence about the hotel, it's just a nice pictures on the websites but not real
---
The hotel market in London seems oversaturated but prices are still extremely high. The Gore offers an excellent hotel experience at a London price. The hotel is very nicely situated, with small rooms (typical London), with all amenities somehow stashed away in the small space. The quality of the rooms, service, and breakfast are impeccable. As it should be at this level!
EricvanF - Reeuwijk, The Netherlands
---
Staff very friendly and helpful. We were on the 5th floor but had to walk from 3rd due to water damage on 4th floor although case was brought up to room. Due to the positioning of the toilet paper rolls (2 of them??) adjacent to the pan, the only practical way to do ones business was to ride side saddle, at least it made us laugh!!didnt have breakfast due to ÂŁ24 pp charge. Drinks at bar came with a service charge. Decor is amazing. Perfect location for RAH. Would go back but would request a lower room!
Sunseekerdorset2013 - Poole, United Kingdom
---
We chose The Gore for it's boutique style and convenience, being close to the Albert Hall. First impressions are good, very welcoming staff and nice interior with lots of character. Our room wasn't ready quite to time, but that's ok, the staff offered us complimentary drinks in the bar while we waited. We were given a room on the top floor which was accessed by a combination of tiny lift and small staircase. First impressions were ok, yes the room was bijoux, not like the ones seen on the website, but we knew that booking a cheaper deal with hotels.com meant we'd probably not get the best room. The issues were the temperature, despite the air conditioning being on its lowest setting it was still stifling, I can't imagine what it would be like in warmer weather. Then there was a water pressure problem which meant the toilet would hardly flush, the hotel being fully booked here and at the sister hotel meant that we had to use a toilet in another single room not booked out. This is not a situation that we would expect to encounter in any hotel but particularly one of this calibre. We were compensated by a 50% reduction from our evening meal. The food in the restaurant was of good quality and we both enjoyed our meals ( the seabream being especially good) but this situation impacted on our overall experience. I left feeling disappointed when I'd wanted to stay for so long.
LizW58 - Grantham, United Kingdom
---
Stayed for a night whilst catching a show at the Royal Albert Hall. Very convenient location and the walk from Paddington through Hyde Park was a nice one. Yes it's a boutique hotel and the staff were friendly but it didn't feel like a 4*. The superior room was small, the bathroom a bit dated with a lingering smell of damp and the windows hadn't been closed properly at the front meaning it was cold and drafty on arrival. Wouldn't be my go to location for a return visit to the Royal Albert Hall but I'd keep it as a backup.
---