Please select your dates to see prices:
---
Le Meridien Piccadilly in London, England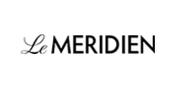 In the heart of London's West End, find a uniquely luxurious experience; old and new combine to bring the best in service and comfort at Le Méridien Piccadilly. Suites and rooms are decorated in Edwardian style, with warm earth tones and discreet sitting areas to create an inviting ambiance. Traditional afternoon tea at the Oak Room Lounge offers a taste of English tradition, while the array of culinary delights at the stunning glass-roofed Terrace Restaurant & Bar add a fashionably modern twist. Unwind at the The Piccadilly Health Club, considered London's premier club and home to one of the largest indoor swimming pools in the city.
Elegantly standing between Piccadilly and Regent Streets, guests will find themselves on the doorstep of some of London's most celebrated sites and neighborhoods. Guests can choose from a shoppers haven of chic designers to the tranquility of Green Park, or from the unrivalled West End theatres to the fine art of the Royal Academy of Art and the National Gallery. Nearby Soho, with a wide array of restaurants, traditional pubs, and nightclubs is a delightful place to spend an evening. The proximity of Leicester Square, Covent Garden and London's Chinatown also add to the flavor of attractions available to guests.
Location of Le Meridien Piccadilly
Le Meridien Piccadilly
21 Piccadilly
W1J OBH
London, England
Nearest Airport: LHR
Reviews for Le Meridien Piccadilly
---
The hotel is a little older, but it is in well kept condition with modern conveniences and electronics. It is is in an amazing location close to subways, shops, restaurants and parks. One of my favorite choices when visiting London.
MrPKI - Redmond, Washington
---
I took my mum here in Mother's Day for the brunch afternoon tea and free flowing prosecco. The staff were very attentive and the food was tasty. They did not allow our glasses to go empty and I really liked the atmosphere. Unfortunately the view from the window wasn't very pleasant but not much you can do about that. I would recommend it.
Katie G - Bromley, England, United Kingdom
---
Great location for sight seeing! Perfect for restaurants and theater area. Walk to bond st shopping and more. Rooms and staff were nice. Be sure to specify if you can't go up/down a few stairs as that may impact room assignment.
VacationTraveler_K - Dallas, Texas
---
Marketed as a 5-star hotel but really a 3 or 4-star hotel. The Club Room staff are the only reason we stayed as they were all very helpful. The restaurant staff were not good. We had breakfast there on the morning of our departure and for some reason we were rushed out after finishing breakfast. The restaurant had 2 other tables with patrons but was otherwise empty. In addition, they tried to charge us full price even though we were Club Level which provides a lower price. The room we were given was dated, which did not help. We have visited London consistently over the years and this is one of the more disappointing hotels at which we have stayed. The best we can say is that the location cannot be beat. But I would look for another hotel if you are heading to London - it is easy enough to get around on the Tube, etc.
Gerald C - Naples, Florida
---
Appalling service, no customer care Pre booking requests not read Noisy hotel that places pre paid guests in noisy rooms next to lifts Drunks in hotel keeping guests awake all night I booked online and fully paid in advance for my wife and her friend to stay at this hotel as a present. My wife arrived with her ID and hotel booking confirmation but was told she needed to pay AGAIN or she could not check in. My wife was upset and called me, but when I called the hotel to try and resolve the issue I was told the Duty Manager was too busy to speak with customers and I was asked if I could " call back later". When I did manage to speak with the Duty Manager, he said that I would have been told by the online agent that my wife needed to bring the card used for the original payment (even though payment for the room had been taken in full three weeks earlier); I was not told this. The manager promised to review the conversation and send proof in a follow up email - he never did Responses to guest satisfaction surveys appear automated with copy and paste names appearing to be used - this hotel does not care about their guests before, during or after their stay. I would recommend a avoiding the Marriott group until customer service becomes a priority rather than a quick cash generator.
---