Please select your dates to see prices:
---
The Rubens at the Palace in London, England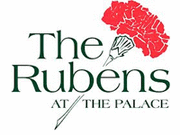 The Rubens at the Palace is the closest you'll get to a sleepover with the Queen without a state visit invitation. The hotel is directly across from the royal residence on property that enjoys a colorful past – the Duke of Buckingham lived here in the 1600s, followed by an apothecary and a Court dressmaker. The Rubens, which was built in 1912, housed the Polish army during WWII and gave respite to exiled Charles de Gaulle. The hotel's decadent – and often equally colorful – rooms and suites are a comfortable home base in the epicenter of London.
Greet the day with a morning stroll across the gardens. Stop by the Queen's Gallery, which displays many of the best works from the Royal Family's personal collection. Roam Westminster, but be back in time for high tea – from the lounge you'll see the Queen's stables and maybe even catch a glimpse of passing pageantry. As evening progresses, settle into an armchair by a crackling fire and savor a plate of grilled Dover sole with chive and butter sauce.
Location of The Rubens at the Palace
The Rubens at the Palace
39 Buckingham Palace Road
SW1W 0PS
London, England
Nearest Airport: LHR
Amenities for The Rubens at the Palace
General Information
161 Guest Rooms
Dining
2 Restaurants
2 Bars
24-Hour Room Service
Dining Room
Champagne Bar
On-Site Amenities
Beauty Salon
Concierge
High-Speed Internet Access
Chauffeur Service
In-Room Amenities
Air Conditioning
Luxury Linens
Luxury Bath Amenities
Activities
Bike Tours
Cultural Tours
Business
Business Center/Services
Family
Children's Amenities
Nearby
Historic Sites
Shopping
Train Station
Art Galleries
Museums
Restaurants
Parks
Theatres
Public Transportation
Monuments
Interests
City
Culture & Arts
Reviews for The Rubens at the Palace
---
Went to the Rubens for a gin tasting experience- it was fantastic! Angelo had great knowledge and was very entertaining at the same time - tasted three guns with three complimenting tonics with different foods amazing how your palette processes these and the experience changes - would like to try the whisky and cheese experience!
Jane A - Kent, United Kingdom
---
It was my nieces hen party afternoon tea it was an amazing experience nothing was to much trouble and the food was out of the world I would fully recommend it first class all dietary requirements were followed great afternoon xxx
---
I booked the Rubens for a surprise weekend in London for my wife's birthday. We were delighted that the Royal wedding was on a widescreen TV in the New York bar and we had a lovely champagne lunch while enjoying the wedding coverage. We checked in to our room, a Superior King, but I really didn't like that the whole of the main wall was a floor to ceiling mirror, so I asked to change. Lucy on Reception could not have been more helpful. She found another room, took me up there to check it was ok (it was, I liked it much more than the first) and so she arranged for help to move rooms. She also wrote us a hand written card wishing us a pleasant stay and wishing my wife a Happy Birthday, with vouchers for complimentary drinks in the bar, which we had before going out for dinner. We liked that the bar had a singer too, she was very good. Top marks also to the friendly red-coated doorman and welcoming concierge staff. All in all, a lovely stay.
---
7 days and 6 nights at this fantastic hotel near Buckingham Palace. We arrived very early on a Sunday morning (9 AM) and were met by "Maisy" (Manager) to check us in. She was very eager to assist us in any way possible and ensured we started our stay in a great way. She was very informative of all the things that Rubens had to offer. Check-in time is actually 2 PM, but she provided us a complimentary freshen-up room until our actual room was available. This is not the norm for most hotels. We arrived at our complimentary room (although very tiny) and quickly cleaned up before we walked over to Buckingham Palace for our first view of the Palace. We returned to the Rubens after lunch (2 PM) and our room was ready to go. We were given room 208 (Executive King with Royal Mews view). The room was nice with a soft bed (two twins pushed together) to make a king bed. Complimentary water was provided in the room daily. The bathroom was a bit small, but user friendly. The rain shower was very good as well with plenty of pressure. The only complaint I have about the shower is its size and how the water splashes outside the tub due to its size. Amenities provided were the usual bathroom items (shower gel, soap, lotion, etc.). Full English breakfast was included with our stay and provided daily at the English Grill. They had a good spread of pastries, cold cuts, cheeses, cereals, bread, juices, and other items traditionally found in continental breakfasts. Additionally, we ordered from their menu which provided English Breakfast, waffles, eggs benedict, and many others. We truly enjoyed their breakfast on a daily basis. One particular waitress that was very nice and helpful was "Aniko". She definitely ensured we had a great breakfast every day. (Only complaint is that if one comes to eat breakfast last in the morning (9-10AM), it gets difficult to get a seat during the middle of the week). We also enjoyed their afternoon tea on our last day there. I am not a tea drinker, but went along to ensure my wife had a great time. I must say, it was a great experience and we really enjoyed the tea, sconces, sandwiches, and dessert. A must try for anyone staying at the hotel. On our second night, we had dinner at "The Curry Place". This is one of their two restaurants in the hotel. The food was awesome!! The setting, food, and portions were very good. We were not disappointed in our meals! We had a great time and must say that it was one of my favorite Indian food experience I have had. My wife was equally impressed. The entire staff (Doorman, Porters, Concierge, reception, etc.) were great and accommodating throughout our stay. But I mentioned earlier, two of them stood out to us. "Maisy" (the manager) made a great first impression upon our arrival and "Aniko" (breakfast waitress) was phenomenal! She is very attentive and ensured our breakfast experience was enjoyable. Overall, we had a great week at the Rubens! Central location, close to all for walking or transportation, and most importantly, exceptional service! Thank you for making our Anniversary and Birthday very special.
Pablo C - Chula Vista, California
---
We were catching a train from Victoria station and the Rubens is only a short walk away so was very convenient. We had a very friendly welcome from the doorman ( a great character) and reception. The room was pleasant although the bathroom was small and on two levels so took some mannovering around if two people wanted to get in. The bar and restaurant were warm and welcoming and we enjoyed the ambiance. Food was good and we had a very nice meal. The after dinner drink was made even more enjoyable by the excellent singer in the bar. We would stay again.
richard g - Holt, United Kingdom
---