Please select your dates to see prices:
---
The Stafford London in London, England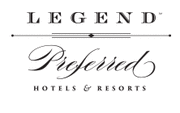 Tucked away in a central, quiet area of St. James, The Stafford London is the perfect blend of classic English elegance and modern style. This stunning hotel, a part of the Legend collection of Preferred Hotels & Resorts, is luxurious in every sense of the word and boasts an award-winning, dedicated staff and exceptional location. A true awareness of London's past is echoed within the luxurious accommodations, each is individually adorned, and features décor that reflects Britain's many historic eras and period styles. Guest rooms offer a peaceful environment, ensuring the utmost comfort through a combination of modern amenities with historic details - a perfect blend of past and present.
Just outside the hotel, the city of London welcomes guests to explore its multitude of offerings, from Trafalgar Square to Buckingham Palace. Considered a privilege in many urban hotels, The Stafford London has its own fitness studio that is complimentary to all guests. When hunger strikes, a lavish dining experience of British Classics awaits at the hotel at The Game Bird restaurant. Guests can also stop by The American Bar, an establishment with a notable London history, offering the finest of unique cocktails.
Location of The Stafford London
The Stafford London
16-18 St James's Place
SW1A 1NJ
London, England
Nearest Airport: LHR
Amenities for The Stafford London
General Information
105 Guest Rooms and Suites
Dining
Outdoor Dining
Private Dining
Restaurant
24-Hour Room Service
Wine Cellar
Bar
Afternoon Tea
On-Site Amenities
Shoe Shine Service
Laundry Service
Fitness Center
Limousine Service
Lounge
24-Hour Concierge
Complimentary WiFi
In-Room Amenities
Air Conditioning
In-Room Safes
Satellite Television
Luxury Bath Amenities
Espresso Machine
Work Desks
Family
Babysitting
Children's Amenities
Children's Menus
Children's Bathrobes
Nearby
Historic Sites
Shopping
Museums
Restaurants
Nightlife
Parks
Theatres
Public Transportation
Interests
City
Culture & Arts
Reviews for The Stafford London
---
This was a surprise birthday stay for my wife's birthday and the reception staff acted their part perfectly in keeping the booking secret right from the advanced booking stage. The welcome at the hotel on arrival was genuinely warm and got the day off to the best start. The receptionist walked us to our courtyard suite and explained everything precisely well. The room on the first floor walk-up terrace overlooked the cobbled open area of the American Bar which was very busy all day but much more interesting in street scene terms than noisy. Everything in the room was spotlessly clean and the accommodation itself was excellent; sitting room, separate bedroom with sliding doors to sitting room, dressing room with sliding door to bedroom and a magnificent large bathroom with separate bath and large shower. The bathroom products were from nearby Floris and were of first class standard as you might expect. A bottle of champagne and birthday card was waiting in the room. The short walk from the courtyard into Blue Ball Yard leads you straight into St James's Street. We took advantage of the in-room service for supper and had a delicious meal from The Game Bird restaurant and great service. We did not have a pudding but the waiter brought a piece of birthday cake on an appropriately decorated plate when he returned for the supper dishes. Breakfast in The Game Bird Restaurant was a treat with the same level of excellent attention and service. The food quality was very good as we had come to expect. We had lunch at the American Bar next day and Benoit and his superbly trained team made it another special occasion for us and two guests we had invited for lunch. The cocktail waiter produced a great 'White Mouse' and Benoit recommended a perfect bottle of M.I.P Provencal rose wine - the weather in London was also on its best warm behaviour too - to go with the delicious roasted bream. I have been to the American Bar for lunch on previous occasions but this was my first stay in the Stafford Hotel. This is one of the discrete treasures of London. Many thanks to the whole team for making everything go so well and I look forward to the next time.
alan4783 - London, United Kingdom
---
There isn't anything quite like staying at the Stafford. First, it is a historic building and you can feel the old-world style throughout. From the unique rooms to lovely courtyard. Second, they legitimately have the most comfortable beds I have ever stayed on in a hotel. It might be worth staying there for that alone :) They are a welcome respite after a long flight. Third, the staff is wonderful. Absolutely wonderful. I would highly recommend this hotel to anyone traveling - solo for work, as a couple on holiday, or as a family. The location is also perfect for tourists looking to easily get to main attractions. London has many wonderful, glitzy and glam 5 star hotels that are great as well... you won't go wrong staying at them either... but I would still choose the stafford over them any day. You get all of the same creature comforts, but in a more quaint and personable setting. Staying at this hotel feels more like staying at a dear friend's or family member's guest house versus a stodgy and unpersonable hotel.
kuhoops0421 - Saint Louis, Missouri
---
I recently celebrated a milestone birthday, and was looking for an interesting, elegant, fun and delicious venue for a private party of 15 people. Thank goodness I found The Stafford, for it ticked each of these boxes many times over. The Stafford is an elegant boutique hotel tucked away in the secluded streets of St James. The lovely Alastair Jubber from the Stafford's Events team could not have been more helpful, he promptly responded to every question and made excellent recommendations. The private room is in the 300-year-old wine cellar, which is atmospheric, truly private, and large enough to hold a single oval table for all the guests. They asked that the same menu be served for everyone, but there was plenty of choice and the food was delicious. The flowers were spectacular (and lasted for two weeks!). You could bring your own music and connect it to their sound system. Finally all the staff were excellent and we were well looked after. I highly recommend the Stafford for this type of event.
hsberger - London, United Kingdom
---
Just returned from two night stay and just loved the hotel. Great location, friendly staff and comfortable room and wonderful restaurant Game Bird. Stayed at other hotels and locations in London but this is my favorite. Hotel is on nice quiet street right in the heart of the city and quick walk to Buckingham Palace. Just across the street there is a 'secret alley way' that leads directly to Green Park and it is a quick five minute walk to Buckingham Palace.
---
This hotel was amazing! The location is perfect. The staff couldn't be more helpful. The American Bar serves great wine. The restaurant was fabulous. We loved every minute of our stay. Because of business, we stayed in two hotels while we were there. The other had a better trip advisor rating. The Stafford our favorite .. hands down. We'll definitely stay there again!
DenverBauers - Denver, Colorado
---