Please select your dates to see prices:
---
Hotel Bel-Air in Los Angeles, California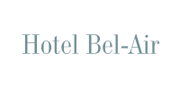 A place to partake in the lifestyle of the rich and famous, Hotel Bel-Air is an exclusive getaway in the heart of Los Angeles. With a stellar location, close to Beverly Hills, West Hollywood, Santa Monica and more, this award-winning hotel still manages to create an oasis in which to relish both privacy and supreme comfort. The beautifully landscaped 12-acre property is highly regarded for its romance and allure, and the hotel itself houses just 58 rooms and 45 impeccable suites. With interior design inspired by 1930s-through-1950s Hollywood glamour, accommodations feature limestone and polished marble floorings, pale-hued walls and natural wood ceilings. Splashes of bold color and exemplary furnishings create a sense of stylish home living in every room, all of which are outfitted with Egyptian cotton linens, high definition Bang & Olufsen televisions, rain showers, deep spa tubs and radiant bathroom floor heating. Opt for an upgrade to a room with private patio, or a suite with expanded living areas and gracious views. Also available at Hotel Bel-Air are a fully equipped business center, pet-friendly program and VIP concierge service.
The focal point of Hotel Bel-Air's magnificent grounds is its signature oval-shaped pool, surrounded by gently hanging palms and brilliantly blossoming flowers. For a truly indulgent experience, the hotel's own Spa by La Prairie is available with a tempting menu of services, including customized facials, unique body treatments, Asian-influenced massage therapies, and pampering beauty services by Joseph Martin Hair & Beauty. Relax in the mosaic steam room after a workout in the 24- hour fitness studio, or enjoy a refreshing snack in the relaxation lounge. Ready to replenish? Wolfgang Puck at Hotel Bel-Air serves modern California cuisine with European flair, utilizing the freshest ingredients as chosen by the team of chefs who visit the farmers market each week. Opt for The Bel-Air Basket, a custom gourmet picnic set in your choice of unique and idyllic surroundings, or enjoy live music at The Bar & Lounge with an afternoon cocktail. The time you spend at Hotel Bel-Air is exclusively yours.
Location of Hotel Bel-Air
Hotel Bel-Air
701 Stone Canyon Road
90077
Los Angeles, California
Nearest Airport: LAX
Amenities for Hotel Bel-Air
General Information
103 Guest Rooms
Pet Amenities
Pet Friendly
Connecting/Adjoining Rooms
Dining
Poolside Dining
Outdoor Dining
Private Dining
Restaurant
Wine Cellar
Room Service
Bar & Lounge
Dining Room
Afternoon Tea
On-Site Amenities
Beauty Salon
Concierge
Shuttle Service
Spa on Property
Shopping Shuttle
WiFi
Terrace
Boutique
Gardens
Limousine Service
Personal Trainers
Car Rental
Lounge
Outdoor Heated Pool
In-Room Spa Services
24-Hour Fitness Center
In-Room Amenities
Bathrobes
Fireplaces
Flat-Screen Televisions
Luxury Linens
Luxury Bath Amenities
Heated Floors
Rain Showers
Work Desks
Activities
Hiking
Sightseeing
City Tours
Business
Meeting Room
24-Hour Business Center
Family
Babysitting
Children's Amenities
Children's Menus
Children's Bathrobes
Baby Amenities
Nearby
Historic Sites
Shopping
Museums
Restaurants
Nightlife
Beaches
Parks
Shopping Mall
Theatres
Amusement Parks
Colleges/Universities
Interests
City
Culture & Arts
Family
Honeymoons & Romance
Hotels
Spa & Wellness
Spring Getaways
Winter Getaways
Reviews for Hotel Bel-Air
---
I've stayed here 4 or 5 times, always on business. The rooms have all be very nice. The dining is very good. There's nothing to walk to and the bars close somewhat early (I go each year for a conference, so this has been an issue). I haven't been to the spa. The gym is very small and the equipment is geared towards cardio/women. I don't live in LA, but if I did I might use this for a weekend getaway once in a wile. the grounds and rooms are designed towards romance. Also the outdoor dining is comfortable for a business breakfast or lunch. I think this is in the upper third of five star properties.
Byron R - San Francisco, California
---
I love this place but quit simply one bad apple can ruin a stay. I've stayed at the Dorchester properties here, Beverly Hills, Geneva, Paris London and Rome. It's almost always a good stay. Check in went fine. Went to the bar had a class of Champaign service was good. Got to my room and the first time out of at least 10 times that I've stayed here no bath tub. Then I noticed I was given the handicap room. I guess age isn't being good to me. I called the front desk and got EMMA I told her this room has no bath. She said you booked the handicap room. I said no why would I ever do that. Better yet why would I pay for $600 a night on a week night for a handicap room? She said you picked it. I said no I don't want this room. She said sorry. I said what's your name so I can put in my horrible TripAdvisor review I'm going to give. She said hold for a manager I said no I asked you name. She put me on hold. I walked to front desk where Alec gave me a much much nicer room. Room service was good. The valet the next morning also good. When you work at a 5 star hotel you should attempt to help a guest not argue with them when you clearly know they are not happy with the room they have and the hotel is not busy that evening. Sad sad sad
Tommy L - Bakersfield, California, United States
---
Couples getaway that was amazing from start to finish. Five star service that will continue to keep me and my fiancé coming back for years to come. I recommend this secluded oasis to everyone looking for 5 star service.
---
We took a family holiday in October to Los Angeles, aiming to spend 7 nights in LA enjoying the most luxurious hotel we could possibly find, followed by a 7 day drive up to San Francisco. Well Hotel Bel Air seemed to fit the bill perfectly, as it had just undergone a $100 million renovation and appeared to offer effortless cool, alongside superb cuisine and a suite big enough for us four luxury seekers. But they are not so hot in the admin department, let me tell you. It would not be unreasonable to suggest that they are totally incompetent. A couple of weeks before our departure they called to say they had lost our reservation. Just an unlucky error maybe? It was swiftly rectified and we were all set to enjoy our not exactly bottom end of their market 2 Bedroom Canyon Suite. This booking would fall into their high value customer segment. Excitedly we landed in LA only to be told that they'd cancelled our reservation while we were mid air. Awful. Gutting. Don't worry they said- you can have your room tomorrow and to make it up to you we've put you in The Presidential Suite at The Beverly Hills Hotel. So off we went. Also they said that we could stay there for the week if we preferred it for the same price as our slightly less expensive Canyon suite. However, although The Beverly Hills Hotel is marvellous and well located, it's old school Hollywood glamour, it's like the Claridges of LA, a true classic. But we wanted to find the new face of LA hotels, the quiet modernity, subtle hues and laid back stardust that we thought the Bel Air offered. So the next day we went to claim our original suite at the Bel Air having called ahead to say we were coming. Well they weren't expecting us at all, and there was no Canyon suite ready and waiting for us. After 30 minute wait, we kind of KICKED OFF! Not something we do often but the situation deserved it. With no room available (we were clearly bumped for a VIP) they assuaged our frustration by giving us 6 nights for the price of 7 at our Canyon suite rate for the Presidential Suite. We had to accept that and go. In the end we had a ball at The Beverly Hills (well who wouldn't?) and left happy at the end of the week to start our road trip. Halfway up the Pacific Highway I had a good look at the final bill my husband trustingly paid. ..... They'd totally OVERCHARGED us !! ..... By ÂŁ14k YES that much (about $16,000) ..... Quite POSSIBLY THE WORST ADMIN ERROR I have ever encountered anywhere. AND we had to nag them to get it all back - like it was our fault or something?! Beware of hotels that dump you with no notice and no adequate compensation, then stiff you with the bill without a second thought. The Worst.
FearnMum - London, United Kingdom
---
Hotel Bel-Air surpassed the great reviews I had been given. Wonderful oasis in the middle of LA. Lovely reception and guest treatment. Of course impeccable room and amenities. But, I cannot emphasize how this hotel feels like a rural vacation resort in the middle of bustling LA. Please stay here at some point. We will return.
---