Please select your dates to see prices:
---
Vivanta by Taj Madikeri in Madikeri, India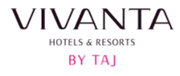 Set in the heart of Monnageri, Vivanta by Taj Madikeri Coorg is an idyllic luxury hotel. With breathtaking sights of the rainforest and an untamed natural environment, guests can experience nature at its best. The design of the hotel is meant to blend into this magnificent environment by using light colors, dark wood tones, sloping roofs, pillars, and open-to-sky entrances. The central courtyard is surrounded by rooms that open into it, and they are built in a traditional architectural style. The facilities have been meticulously designed to ensure luxurious comfort. Spacious guest rooms offer beautiful views, premium amenities and all the comforts of home away from home.
Endless activities await you, whether you are looking to relax and be pampered, or hoping to explore nature trails, leisure walks and gentle climbs. The hills of Coorg are alive with more than 250 species of plants. The hotel has a 2,000 square feet activity center with Xbox gaming, billiards table, virtual golf, PlayStation consoles and board games for the younger members of the family. Head out and explore, experience the traditional wood-fired Gudda bath at the on site spa and then make sure try one of the exquisite dining venues to complete your exotic stay.
Location of Vivanta by Taj Madikeri
Vivanta by Taj Madikeri
1st Monnangeri, Galibeedu Post
571201
Madikeri, India
Nearest Airport: IXE
Amenities for Vivanta by Taj Madikeri
On-Site Amenities
Shuttle Service
Spa on Property
Wellness Center
Infinity Pool
Activities
Hiking
Yoga
Art Classes
Elephant Trekking
Interests
Honeymoons & Romance
Spa & Wellness
Reviews for Vivanta by Taj Madikeri
---
Firstly just the right place for a relaxing holiday. Super Spa.. However food is a big problem because whoever is buying produce is either negligent or making money. Prawns - almost like shrimps in main course, And yes we are talking of Tiger prawns !!! Chicken in Biryani- small morsels ..no cuts, Dried up Pork - messed up a speciality of Coorg. Health menu is ok but cant have it for days on a holiday. While Santhosh was helpful in getting things sorted out, here is the problem..it is the senior management which have got a breathtaking property and run it like a government department. Caution - There are no sit outs in any villa - Take series 500 for best views. So only place you can sit and read a book is the main area which has multiple levels..including an amazing almost infinity pool. However, no provision to have any drink, tea or coffee .. nothing in this area.. Santhosh had to intervene to get us bottles of water and Fresh Lime. Since all day diner is very far.. this key central part is where yu will spend maximum time.. Some diktat by GM is told to you why yu cannot enjoy the place with a drink or a coffee or a muffin !!! Service staff is nice and courteous and we must thank the hotel for an innovative wedding anniversary surprise.. I am sorry but as much as i love the place and all of you -- food was a big disappointment and chilling out guests like us got a raw deal..
indianfakir - Gurugram (Gurgaon), India
---
We stayed over the last weekend. We spent two nights in Coorg and were planning to go to Taj only for lunch but as soon as we entered the lobby, we changed our minds and decided to book the room right then and there. They are situated right on top of the hill and have a breathtaking view. They have only few rooms but all the rooms are overlooking the entire valley. Anirudh and Yogita took great care of us when we were checking in and suggested us what to do around the place. They had so many activities organised all over the hotel and we tried them all like strawberry picking, yoga classes, nature walk etc. Their Ferntree and Grills restaurant are amazing. Pabitra was patient and helpful during our dinner. Their staff are amazing and keep a note of everything. The room was beautiful and had an amazing view. It was spacious and well kept. The highlight of the stay was the pool. Oh, the pool. and they don't just have one, they have 2! This was just one experience of a lifetime and we thank Taj for it. Would highly recommend this to my family and friends!
pavani207 - Visakhapatnam, India
---
Stayed in this heaven for 3 days and still can close my eyes and feel the sights and sounds of the rain forest in my mind. Superb experience and education for my 10 yr old son who has not seen and experienced much of forests apart from his summer vacations.The Nishani Hike and the Rain Forest walk with Mr. Pradhan were exhilarating as well as quite an eye opener to wake you up to do something about conserving our forests and rivers. A visit to the conservatory with a walk through with Colonel Saab was very impressive. The gentle people and extremely courteous staff at Taj Madikeri will leave you with nothing more to ask for.
vivsharm - Bengaluru, India
---
The property is unimaginably beautiful. The staff very nice & lots of well thought out activities like nature walks, yoga, pottery etc available for guests. Ideally one should just enjoy the property rather than step out to touristy spots. Great memories
taratarasinghsingh - Mumbai, India
---
Very beautiful n well made property by taj Really enjoyed my stay Must visit They have 180 acres of land with just 60 villas Taj keeps up to its brand name Little expensive but totally worth it Climate is also awesome
---