Tell us how much you want to pay per night for your stay at this hotel. Only you will see your offer and you'll find out instantly if it is accepted.
Number of nights left at auction prices: 14
Room: Ocean View Pool Villa
Included: Tax.
Not Included: Any additional applicable taxes, surcharges and fees are payable to the hotel directly.
How it works
You can make up to three offers for your stay date_in to date_out.
Valid Travel Dates: May 1, 2018 - Dec 29, 2018. Travel must be completed by

Dec 29, 2018

or will be forfeited. No extensions will be offered.
Minimum of 2 consecutive nights
Hotel stay is for single/double occupancy, subject to specific inventory availability for stated room category and valid for room-only accommodations (unless otherwise noted).
Reservations must be made through Preferred Hotels & Resorts Redemption Desk only. Please do not contact the hotel directly.
Reservations are not confirmed until a confirmation number has been issued by Preferred Hotels & Resorts.
Auction hotel stay is non-refundable and cannot be combined with any other offers.
Your offer was low but close!
Would you be willing to pay $ per night?
You already made an offer on this hotel which was accepted. If you want to make another offer for this hotel, you may do so after 48 hours. If you have questions, please visit our support area here.
Or book now on one of these sites:
Please select your dates to see prices:
---
Banyan Tree Seychelles in Mahe, Seychelles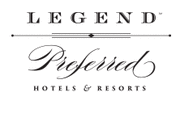 When you imagine the most glorious far-flung island getaway, chances are that you're still not seeing just how beautiful it can be, until you arrive at Banyan Tree Seychelles. On an island surrounded by nothing but the pristine blue waters of the Indian Ocean, this luxury resort welcomes you to a true tropical paradise. The resort, a part of the Legend collection by Preferred Hotels & Resorts, is built into a hillside property that once belonged to George Harrison and Peter Sellars, and is now a fully restored mansion with a collection of modern plantation-style villas for guests. Each of the 60 villas have gorgeous ocean views and feature private pools with spacious outdoor living areas. Sit in relaxation as you breathe in the sea-spiked air, and take pleasure in what makes Seychelles a paradise of its own.
The atmosphere at Banyan Tree Seychelles is romantic,exotic, lush and refreshing. Indulge your senses at Banyan Tree Spa, where a full range of body treatments and beautifying services are offered in open-air hillside pavilions. The main infinity pool is a perfect spot for spending an afternoon in the sun while being tended to by friendly wait staff serving luscious fruit cocktails and flavorful snacks. Stay moving on the resort's tennis court and workout indoors at the hotel's gym, or take an afternoon stroll on the on-site walking trail. Explore the ocean via kayak and paddle around Intendance Bay, or arrange a fishing trip and try your hand at catching snapper, grouper, and sea bass. There are four tempting dining venues at the resort, which offer an array of cuisines from East Asian specialties to creative gourmet gastronomy. Get away from it all at the idyllic and unforgettable Banyan Tree Seychelles.
Location of Banyan Tree Seychelles
Banyan Tree Seychelles
Anse Intendance Takamaka
Mahe, Seychelles
Nearest Airport: SEZ
Amenities for Banyan Tree Seychelles
General Information
47 Villas
Pets Not Permitted
Dining
Poolside Dining
Outdoor Dining
Private Dining
Pool Bar
Wine Cellar
Room Service
Snack Bar
Bar & Lounge
Picnics
Oceanfront Dining
On-Site Amenities
Concierge
Pool
Spa on Property
Library
Gift Shop
Walking Trails
Fitness Center
Theme Nights
Butler Service
Terrace
Gazebo
Art Collection
Car Rental
Private Whirlpools
Barbeque Area
Outdoor Spa Treatments
Jogging Path
Tennis Court
Infinity Pool
Complimentary WiFi
PADI Dive Center
In-Room Amenities
Air Conditioning
Bathrobes
DVD Players
Hair Dryers
Mini Bar
Satellite Television
Private Verandas
Flat-Screen Televisions
Private Pools
Private Gardens
Private Terraces
Complimentary WiFi
Activities
Cooking Classes
Cultural Classes
Deep Sea Fishing
Excursions
Fishing
Kayaking
Sailing
Tennis
Mountain Biking
Cooking Demonstrations
Scuba Diving
Snorkeling
Sunset Cruises
Ecological Excursions
Stargazing
Canoeing
Nature Walks
Yoga
Boat Excursions
Beach Volleyball
Helicopter Tours
Surfing
Wildlife Viewing
Cultural Tours
Bird Watching
Meditation
Boating
Sightseeing
City Tours
Golf
Nature Hikes
Business
Meeting Rooms
Conference Facilities
Nearby
Historic Sites
Shopping
Art Galleries
Restaurants
Golf
Nightlife
Marina
Public Transportation
National Park
Nature Reserve
Market
Interests
Beach
Honeymoons & Romance
Spa & Wellness
Reviews for Banyan Tree Seychelles
---
I love luxury and I'm not naive to think it doesn't come at a price. My wife and I have stayed at the Plaza NY, Beverley Wilshire Beverley Hills, the Bellagio Las Vegas, Claridges London and the Taj Exotica Maldives but I've never felt so utterly taken advantage of as I have staying at the Banyan Tree, Seychelles. Heineken 330ml can over £10, local Seybrew beer 280ml over £8. Cheeseburger and chips over £32 (see picture). Whilst I understand that the Maldives have to import everything to their islands, they were charging $8 for a Corona, whereas there's no excuse for charging £8 for 280ml of a locally brewed lager. If you don't like drinking alcohol, a glass of orange juice is £7.50. Coke or tonic water £5.30. We ate at the Saffron Thai restaurant, having had two curries, rice, two beers, the bill came to £108. Bloody Mary £16. One shot of rum is £8.81. A bottle of Veuve Clicquot £133.42. The cheapest bottle of red wine is £47. Water is mercifully, free of charge! Fancy cooking your own BBQ in your villa? £132/ couple (drinks not included). You get the idea. The ocean pool villa is lovely, although a very long trek to the main beach. The staff are very friendly and extremely diligent in their work. The villa is cleaned thoroughly every day and bed covers are changed after two days. WiFi is very poor. The plunge pool is one of the largest we've had and one can swim 7 or 8 strokes in its length. If you take a golf buggy to the room, you take your life in your hands. They speed along and you have to hang on for dear life. Whilst we've stayed at tropical resorts before in the Caribbean, we've never been bitten so bad by mosquitos. 50 bites between us. We used every spray and plug-in going but could not avoid being bitten very badly. So whilst I am complaining about the drinks prices in particular, I say this because I believe it detracts from what is otherwise a beautifully, stunning holiday location and whilst I understand these types of locations come at a premium, staying in this hotel simply means being ripped off.
NottinghamStargazer - Nottingham
---
Besides the location, this resort doesn't have much to be desired. The lobby & furniture is unwelcoming & outdated. It is in serious needs of renovation and new decor. I found the biggest downfall of this resort to the landscaping. The beach is wonderful and is the best thing going for this resort, but views are obstructed by trees and bushes that are not groomed throughout the property. The staff is wonderful and the rooms are well appointed but it ends there.
---
We felt it was the best kept beach having gone round the island a few times! Sand was amazing. The hotel was great and everyone we met from reception, bar, restaurants, buggy guys and housekeeping were so friendly and helpful the whole time we were there if we needed anything we only had to ask .... (thanks for my milk!!!!) Couldn't ask for more (except more space on my phone as couldn't stop taking beautiful pictures!) we now have brilliant memories Thanks Banyon Tree
---
Thank banyan tree team to make our one night stay super cool.we had a great time. mentione special for madame anna confiance in beakfast time she make sure that she check on her guest to make sure everything are ok overall the receptionist staff was friendly too and very helpfull.hope one day we can come back
Tania Sharon Na... r - Seychelles
---
We stayed at the beachfront villa for 4 nights on our babymoon. We had a mixed experience where certain things went well while others did not. Reservation Experience: We booked online and everything went really smooth. Due to some medical issue, we had to delay our trip and the resort management was quite accommodating to allow us to move our dates even though our booking was non-refundable. Villa: The villas are in desperate need of a refurbishment and redesign. Everyday of our stay something or the other was not functioning in the villa. From the wifi, outdoor jacuzzi, the outdoor shower and steam room There were stains on the carpet. The interior of the villa also needs a redesign. The bathroom area is quite dark after sunset and needs more lighting fixtures or brightness. They also do not have any music systems in the villa in case you want to connect your smartphone device. We did raise this issue and they were nice enough to provide us a BOSE sound dock. We loved how comfortable the bed was in the villa. The generous outdoor pool and direct access to the beach was very nice. Location: What this resort has going for it is the great location. I think this is one of the only resorts in the Seychelles which has beachfront villas with private pools directly on the beach. This might be one of the reasons why the management is hesitant to invest more on this property to improve the villas and service. The beach was clean, great soft sand and clear water. The waves were quite rough on the beach, which we did not mind. We were still able to enjoy the water. Dining Experience: Overall, the breakfast at this resort was average. It seems like when the resort is relatively full they struggle to handle the number of guests at breakfast in terms of quality of food, replenishment of items in buffet and service. The croissants were not consistently good during our stay. They were crispy on the first day but then more soggy on the remaining days. The cappuccino was so bad that I stopped ordering it on any of the successive days. They need to invest in either improving the quality of the barista, machine or beans. The view from the breakfast table is to die for, overlooking the crashing ocean waves onto the beautiful beach. We dined twice at the Saffron restaurant, which was quite good. The food quality, level of service and food flavor was very good. I would highly recommend this place for dinner. We opted for the Grill on the Beach on our last night, which involved a dedicated person grilling some meat and seafood on the beach for you. This was a great experience with very nice ambiance under the stars. Though it was expensive, I would recommend it. Yoga: If you are into Yoga, I would not recommend this resort. Yoga classes are not offered daily (3 or 4 days a week only). I participated in the yoga class twice and in both cases the instructor was 15 minutes late. This is the vibe you will get at the resort as if you are doing them a favor by coming to the resort. The quality of the instructor was not very good either. Service: The service at the resort was below our expectations. I really think they have not updated their service standards with time. I find it very bizarre that for every request you have to call the reception and then they either deal with the request or redirect you. About half the time you call the reception they do not pick up. So you have to keep trying after 5 minutes. Nowadays it has become a common practice in luxury resorts where you have private butlers looking after a group of villas. This way you call them for requests or issues. By calling the reception every time a lot requests get lost somewhere and not addressed especially if they are busy. I believe the management needs to do a better job of staying in touch with guests staying the resort. For example, during breakfast or dinner they should make an effort to talk to guests on how their experience is going. This is common practice in luxury resorts now a days. By arranging a cocktails evening and expecting everyone to come to meet the management is not the best way. Guests should not have to go out of their way to give feedback to management. They should be coming to guests. Since nobody approached us, I took the initiative to find and tell the front office manager about the problems we had faced and areas of improvement. As opposed to taking ownership of issues, I got responses such as "oh the yoga instructor is managed by a third party company." That gives you an idea of the mentality of the management team of the resort. They don't take ownership of any issues that might arise. We even told the front office manager that our outdoor shower was not working but he did not inform anyone to fix it. So we had to eventually call the reception to get it fixed. Spa: The banyan tree spa was very good. The level of service, quality of massage and ambiance was excellent. The management of the spa is different from the resort management which is probably why you see a big difference in quality of service and attitude between the spa and the rest of the resort. Our overall experience at Banyan Tree was ok. There are quite a few things that the management needs to focus on to improve the guest experience including their attitude to guests. While they might have a unique location on the Seychelles islands, there are a lot of other better options out there such as the Maldives. If I were to return to the Seychelles, I would probably not choose this resort.
---