Please select your dates to see prices:
---
Lumeria Maui in Makawao, Maui, Hawaii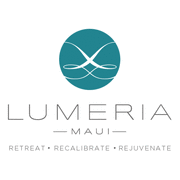 Originally housing for sugar cane workers, the restored Lumeria Maui property now serves as an international mecca for restoration of a spiritual, physical and emotional kind. The edible, indigenous gardens are consistent with owner Xorin Balbes' SoulSpace Process through which he focused on honoring the area's flora and ancestors. This is a place for thriving, for adventuring and for discovering yourself in virgin nature.
After rising with the sun for guided meditation, take an Anusara Yoga class. Learn windsurfing in the Pacific with the resort's acclaimed instructors, and break for an organic, soul-healing lunch of fruits indigenous to Maui. Take a deep-sea fishing excursion, catch some mahi-mahi and delight in a version of that same fish encrusted with Macadamia nuts for dinner at Lumeria's farm-to-table restaurant as the sun sets over the West Maui Mountains. End your invigorating day at a SlowFlow Dance class.
Location of Lumeria Maui
Lumeria Maui
1813 Baldwin Avenue
96768
Makawao, Maui, Hawaii
Nearest Airport: OGG
Amenities for Lumeria Maui
25 Rooms & Suites
Ecologically Sustainable Practices
Meditation
Yoga Retreats
Aromatherapy Classes
Acupuncture
Embodiment Therapy
Surfing
Paddleboarding
Swimming
Kayaking
Horseback Riding
Whale Watching
Reviews for Lumeria Maui
---
We arrive about 10:30 PM used the toilet in the room and it was plugged called front desk it took the person one hour to find a plunger to unplug the toilet. Asked if we would get a discount for our inconvience. In the morning used the toilet in our room and guess what it was plugged again. When we checked out I complained and the lady said we go the retreat fee back. Well this is unexceptable in my book. When you pay $500 for a night your toilet should be in working condition. I expect at least half of the $500 refunded back to me. Very poor customer service and very poor quality use of the bathroom. I will never use this place again and will never refer you to anyone!!!!!
berniekim - Rothschild, Wisconsin
---
I loved Lumeria so much! The rooms were gorgeous, the property was great!! The yoga classes were wonderful (this is coming from a yoga instructor) the breakfasts were delicious-my only complaint was when we got there the man at the front desk said as I'm sure you've heard we aren't open for lunch and dinner right now-we hadn't heard- and we're disappointed but understood. It forced us to explore my favourite place on Earth Paia ! Thank you Lumeria!
---
First the good stuff: The staff are warm and genuine. Not plastic and 'drilled' to be 'nice' in a social but insincere manner. They are just genuinely nice people and you notice and feel this from them all the time. Fantastic dinners cooked with organic and locally sourced products that are inventive and expertly and perfectly prepared, sometimes in quite unexpected ways. I ate there 4 times in 8 days - that should say how good it was. Great location. While it is not on the beach, the beach is 15 minutes away. It is impossible to visit Maui without renting a car unless you just stop at a resort and don't leave it. You have to rent a car to stay here. The grounds of the place are gorgeous and exquisitely tended by the staff with great care, love and affection for every bit of flora. It is a garden of delight and a pleasure to walk around and see all the foliage and flowers they have. Yoga classes seem quite good but I didn't do any of the classes. Being in the highlands of Maui, A/C is definitely not needed. The cool evenings were a pleasure. Beds and bedding are delightful. Rooms are high-ceilinged and calmly designed and decorated. The 'Not so Good Stuff" There is no lunch service. So if you lazed away a day or morning in bed, there is no lunch service. There is shampoo and conditioner but that is about it. A hairdryer but no Q-tips or cotton balls and even such small requests are difficult for the staff as there are not many of them. There is no gym, just the exercise classes. There is no bar or mini-bar in the room, no snacks available during the day. I asked for some bottled water one day and was told to come to reception and fill my flask. Breakfast is limited and the same each day. A bit of fruit, Oatmeal, Scrambled Eggs, Turkey sausage, English Muffins or Gluten free bread. Butter, Almond butter, etc. In summary, it is a quiet, restful place. The noisiest thing is the wind in the trees and the roosters. It's very charming. The point is the staff are gracious and friendly. The hotel is more self-service but for dinner.
---
This retreat could be spectacular with just a few tweaks. It was in a lovely area, nicely restored and had a lot to offer in yoga classes. The 4 days I was there the restaurant was not open for lunch nor did I feel like we were welcome to ask for a glass of wine or snack. I think this is temporary but quite inconvienient as I did not have a car. If told prior to my arrival, I would have stopped for some snacks ahead of time. The dinners were fresh and yummy. Breakfast buffet was the same everyday and not always piping hot, even at the earliest arrival. The service is where some real help is needed. Whenever I would ask the employees a question I was met with a slight look of confusion or annoyance. It was as if the whole place was in the middle of a transitiin and no one quite knew what the right answer was. If this is the case, some good customer service training could help. I wish them luck. It was lovely once I went to town for food and wine. Ubered twice.and walked once.
---
My second stay in as many years. Some changes(they now serve wine and beer in the restaurant), but mainly the same, reliable, quiet get-away. Great yoga and meditation classes included. The property is lovely and the staff friendly yet unobtrusive. Nice to be a bit off-the-grid.....
TrystingThePlanet - Mercer Island, WA
---