Please select your dates to see prices:
---
Likuliku Lagoon Resort in Malolo Island, Fiji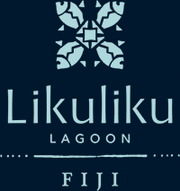 Like a tiny emerald drifting in the sapphire South Pacific, Malolo Island—part of Fiji's Mamanuca Archipelago—beckons under the brilliant sunlight, and Likuliku Lagoon Resort welcomes you with breathtaking beauty. Seamlessly incorporated into its surroundings, the resort's 45 thatched-roof bures instantly put you in touch with the relaxing atmosphere, whether you stay right on the beachfront or in one of Fiji's only over-water bures. With harmonious traditional architecture and design, each bure is open to the outdoors, with elegant woodwork throughout. Plush beds keep you comfortable at night, while furnished private decks are the perfect place to spend an afternoon. Indoor/outdoor showers and tubs overlooking the ocean present you with the complete island experience, and the modern entertainment amenities ensure the perfect escape. Let Likuliku Lagoon Resort show you paradise, and let your mind and body experience true bliss.
As the sun rises and warms the ocean, head to Tatadra Spa to completely unwind and melt into a full body massage. Order the perfect cocktail before stretching out next to the horizon-edge swimming pool, or sip your drink as you luxuriate in the soothing waters of the mini-whirlpools. With the smooth sands calling, stretch out on the beach to soak in the sun, or dive into the waters for a day of swimming and various water activities. Venture out on a magnificent island-hopping tour, enjoy an afternoon of sport fishing, or head out for a relaxing trip looking for playful dolphins. Endless stunning dive sites around the island call for a full day of adventure and exploration, from vibrant reefs to stunning shipwrecks and shark encounters, and you can return to the resort to snorkel in the lagoon. Spend calm evenings savoring an enchanting restaurant menu, created daily and featuring local seafood and fine fresh ingredients, then sip a Fiji-inspired cocktail at Masima Bar and watch the sun set majestically over the unforgettable scenery of Likuliku Lagoon.
Location of Likuliku Lagoon Resort
Amenities for Likuliku Lagoon Resort
General Information
45 Guest Rooms
Adults Only
Dining
Outdoor Dining
Restaurant
Wine Cellar
Picnics
On-Site Amenities
Spa on Property
Media Room
Laundry Service
Heliport
Fitness Center
WiFi
Boutique
Outdoor Pool
24-Hour Front Desk
Music & Movie Library
Lounge
Outdoor Whirlpools
In-Room Amenities
Turndown Service
Air Conditioning
Bathrobes
Ceiling Fans
Hair Dryers
In-Room Safes
Iron/Ironing Boards
Outdoor Showers
Mini Refrigerators
Private Courtyards
Private Decks
Activities
Fishing
Kayaking
Sailing
Water Skiing
Windsurfing
Scuba Diving
Snorkeling
Parasailing
Sunset Cruises
Boat Excursions
Jet Skiing
Interests
Beach
Honeymoons & Romance
Hotels
Overwater Bungalows
Spa & Wellness
Reviews for Likuliku Lagoon Resort
---
I decided to go and read a bunch of the 1 star reviews. What a bunch of spoiled brats. Sure there are bugs but bug spray has been invented, apply liberally. Otherwise, I've never stayed at a better place. I met several people while I was there that go 2 or 3 times a year. If I could afford that sort patronage I too would be there that frequently. The beachfront bure is the way to go. My fiancé and I absolutely loved the bure we stayed in. When our Fiji fund hits the necessary number we will be sure to request the same bure and plan our trip accordingly. And not in a cyclone because I research destinations before I go there so I don't get stuck in a hurricane. Anyway, 5 TA circles. The food would get the circles by themselves but you have to suffer through an amazing resort with a fantastic staff to get to it.
---
Likuliku is an amazing resort that focuses on being eco friendly and guest oriented. My stay was magical with the amazing reception, delicious food, and caring staff. The resort felt private despite many guests. Rooms and resort was very clean. If you go, book appointments with the well-priced spa. Also, grab a free paddle board or your snorkel gear and check out the reefs that are teaming with fish.
---
At the end of a 3 week tour of Australia and New Zealand my wife and I felt a few days of total relaxation were in order. The Likuliku Lagoon Resort was the perfect place. From the greeting at the dock to the departure at the dock this was FIRST Class. The staff was wonderful and and extremely attentive. We stayed in a lagoon front Bure which had the most wonderful setup including both inside and outside shower, king bed, day bed, A/C and personal lounges set next to the lagoon. We were able to walk out of our room and swim and snorkel (there were plenty of fish to see). The food was excellent and prepared to order with the staff offering drink or wine pairings for each course. We will return to Likuliku in a heartbeat if when we are traveling in that area again.
bgtravelers67 - Oxford, Connecticut
---
Staff is very friendly, the area is beautiful. We went mainly for diving and relaxation and it was a great choice for either! I highly recommend the spa and the diving/snorkeling sites. We first stayed in the over-the-water bure and then moved to the deluxe waterfront bure. If we go again, we would definitely stay in the over-the-water bure, because the bures on the beach are very dark inside especially during rainy days. There is also a lot of coral on the beach and it is quite a walk to go swimming if you are not on the water. We went at the beginning of March which is the rainy season and it was raining for a few days straight, all day long - not a short tropical shower it was also very windy. I wouldn't go during this time again as it's too much risk for the money. Luckily the weather improved second half of our stay and we enjoyed our stay overall.
Justyna W - Los Angeles, California
---
Likuliku Lagoon Resort has to be one of the best places we have ever stayed! We had the most amazing 6 nights at this wonderful resort. The food has to be some of the best we have eaten anywhere in the world. The staff are world class and always call you by your name. Highly recommend doing the picnic on Honeymoon Island and if you are there on a Sunday do the Church Service! Thank you Likuliku, we will be seeing you again
JaseNTamz - Burleigh Heads, Australia
---