Please select your dates to see prices:
---
Eau Palm Beach Resort & Spa in Manalapan, Florida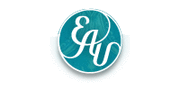 Amidst seven acres of lush gardens, on a beautiful and tranquil barrier island surrounded by the azure waters of the Atlantic, Eau Palm Beach Resort & Spa welcomes you with luxurious grace. Elegant and stylish, this South Florida resort beckons you to immerse yourself in its relaxed and sunny surroundings. Spacious rooms are warm and inviting, with a comfortable modern design and vibrant tropical colors that contrast against dark wood furniture and accents. Sliding glass doors lead out to furnished private balconies, with sweeping views of the ocean and Palm Beach. Plush accommodations keep you comfortable day and night, while all the modern amenities are provided for your entertainment and convenience. Enjoy the natural beauty of the Florida coast, and the luxurious living of the resort, when you stay at Eau Palm Beach Resort & Spa.
Relax and unwind at Eau Spa by Cornelia, and experience an enchanting world of pampering and delight. Stretch out under a cabana by the pool, soaking in the sunny atmosphere and sipping on perfectly mixed cocktails. Enjoy a friendly afternoon tennis match after some lessons, or tee off at one of two nearby golf courses. Head to Polo Trace, the 18-hole golf course designed after classical old Scottish courses, or hit the links at Atlantis Country Club for a more modern course design. Stroll down Worth Avenue, called the "Rodeo Drive of Florida," for some fabulous upscale shopping, then make your way to the beach for an afternoon of swimming and kayaking along the shore. Take a leisurely evening bike ride along the picturesque Lake Trail, watching the sun set majestically over the coast, before returning to the resort for a fabulous dinner. Sit down to Mediterranean-inspired cuisine and local favorites at Temple Orange, choose from a selection of gourmet burgers at Breeze, and even dine in a private cabana on the beach with a romantic special menu crafted by the chef.
Location of Eau Palm Beach Resort & Spa
Eau Palm Beach Resort & Spa
100 South Ocean Boulevard
33462
Manalapan, Florida
Nearest Airport: PBI
Amenities for Eau Palm Beach Resort & Spa
General Information
310 Guest Rooms
Pet Friendly
Ecologically Sustainable Practices
Dining
24-Hour Room Service
On-Site Amenities
Shoe Shine Service
Spa on Property
Complimentary Newspaper
Laundry Service
Gift Shop
Fitness Center
WiFi
High-Speed Internet Access
Pool & Beach Cabanas
Valet Parking
Tennis Courts
Gardens
Music & Movie Library
2 Outdoor Pools
In-Room Amenities
Turndown Service
Air Conditioning
Bathrobes
Direct Dial Telephones
DVD Players
Hair Dryers
In-Room Safes
Mini Bar
Satellite Television
Iron/Ironing Boards
Marble Bathrooms
Flat-Screen Televisions
Luxury Linens
Radio & CD Players
Floor-to-Ceiling Windows
Rain Showers
Activities
Fishing
Tennis
Boating
Business
Meeting Rooms
24-Hour Business Center
Business Services
Family
Cribs
Babysitting
Kids Club
Teen Center
Children's Menus
Teen Spa Treatments
Teen Activities
Rollaway Beds
Nearby
Shopping
Zoo
Restaurants
Golf
National Park
Reviews for Eau Palm Beach Resort & Spa
---
I just stayed for 4 nights with my daughter. The stay and the room was lovely but I asked for a late check out of 12:30pm or 1pm since our flight is at 3pm. It didn't seem to be a stretch since check in time is 4pm and we were leaving on a Sunday. I was told no the first time and then the lady said she would call me back (which she never did) the second time I asked. We are now sitting at the airport for the next 2 hours. We stayed in an ocean front room. It was lovely but for a room that price, the option to check out 1 hour later should not be denied.
Maja M - Greenwich, Connecticut
---
This is my favorite Palm Beach Hotel. Yes, technically it's in Manalapan, but it's close enough to Palm Beach (one traffic light) to say that it's a Palm Beach hotel. Where do I begin? I think the Eau is one of my favorite hotels period. Yes it used to be a Ritz Carlton, but I find it's even better now then it used to be. I'll try and make this quick, because I could rave about this hotel for way too many characters. Here goes...the lobby is expansive and beautiful, yet comfortable no matter where you sit. Check in is easy. The rooms are light and airy and whimsically decorated (as are the hallways). The beach...the beach is right there. Make no mistake, this is a beachgoers hotel. The pools are all enjoyable. Breakfast by the ocean and lunch on the deck hit the spot. Just as the sun goes down, hotel staff brings little bites around by the pool. There's nothing like a good frozen grape when it's 90 degrees. The staff is very nice and attentive. What else...oh yes, they have a HUGE spa. The treatments are relaxing, the hot tub is soothing, and the courtyard is the perfect place to let ones stress melt away. My only hesitation to recommending the hotel is that I never want it to be sold out when I want to go. Is that selfish? Enjoy!
Snalps77 - Washington DC, District of Columbia
---
This is an impressive spot (formerly the Ritz Carlton) with a grand entrance and attentive valet and concierge staff. Dined there several times but one instance stood out which marred the other good experiences. Tried to deal with this directly with the hotel but they seem unable to respond in a timely manner. Food service in the Orange Terrace one evening was extremely poor. One hour wait for food. Two of us dined and one had the worst meal ever. Tasteless, grey lamb dish. Avoid this at all costs. The maƮtre d' made it worse by contradicting our statements...rather than smoothing our frustrations he escalated them
---
Have stayed at Eau in the past and it was great... not this time! A huge Tsunami wave hit our group while lounging at the pool area. The beach area is very small and the waves come up v close to sea wall and this day they came over sea wall. Everything we had in our bags, books, phones, notes etc was floating away. No one from the hotel helped us and no one from management offered ANY assistance. We asked for a dry tote at front desk and were just told to go to gift shop to buy them. On check out we again let front desk know what happened and how are items were ruined, again no personal service on this issue. Place is nice but for the $700+ rate I expect better customer service. There are a lot of other hotels that are happy to take your $ - pick one of those.
Vacamom2013 - Washington DC, District of Columbia
---
Born in WPB Florida but moved to Orlando at a young age with my family. My aunt passed and my mom was heartbroken. The funeral was in West Palm and I wanted to spoil my mom and get her mind off of things if possible. We got into town from Orlando around 7pm. The restaurant looked almost closed as they were setting up for the next mornings brunch I assume the entire time we ate. I asked to have roses waiting in the room for my mom when we arrived. I was told this would all be handled to find a card from the staff. No flowers, no head up that they would not be there as I requested and gave payment for. We had to call room service and it took them 25 minutes to receive additional pillows. The overall feel was that the resort was to busy for the guest they had as they were trying to prepare for the quest that were not even there yet. I had very high hopes for this stay. Very disappointed! Was looking for 5 star received 2 at most.
---