Please select your dates to see prices:
---
Grand Isla Navidad Resort in Manzanillo, Mexico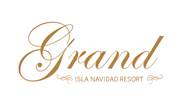 At the award-winning Grand Isla Navidad Resort, the character and culture of old world Mexico are brought to modern life with brilliant flair. Situated on the renowned Pacific Coast just north of Manzanillo, the hotel has its own 27-hole golf course, a world class spa, a freshwater lagoon, and a magnificent stretch of sandy beach. Just under 200 rooms welcome guests with private terraces, tile floors, marble bathrooms, and spacious floor plans that allow you to fully spread out and relax. Rev things up on the resort's tennis courts with a morning game, or head straight to the sparkling pools for some sun and splashing in the warm tropical air. Need a little help unwinding? Grand Isla Navidad Resort Spa is an absolute oasis, with signature treatments ranging from massage to body therapies and facials. From the moment you arrive here, flanked by exotic gardens and surrounded by the sounds of the ocean, Grand Isla Navidad Resort brings you the best that Mexico has to offer.
Golfers will delight at the resort's scenic course, which boasts views of both the mountains and ocean along its verdant greens. Those seeking a more close-up encounter with the Pacific can take to the many water sports offered, including PADI-authorized scuba diving, training, and certification, as well as snorkeling, windsurfing, and kayaking. The hotel's private marina allows easy access to boating and fishing, and if staying on land is your plan, you can go horseback riding or take a run on the jogging trail. All the activity will certainly build up an appetite, and Grand Isla Navidad Resort's four on-site restaurants and 24-hour room service offer everything you need to make the most of your dining experiences. The flagship venue, Antonio's, is an elegant setting for seafood and gourmet fare, and La Terraza provides a taste of the Mediterranean in an al fresco atmosphere. With everything you want and more, Grand Isla Navidad Resort is a spectacular destination for an unforgettable Mexico vacation.
Location of Grand Isla Navidad Resort
Grand Isla Navidad Resort
Circuito de los Marinos S/N Fraccionamiento Isla Navidad
CP 28830
Manzanillo, Mexico
Nearest Airport: ZLO
Amenities for Grand Isla Navidad Resort
General Information
198 Rooms and Suites
Handicap Accessible Rooms
Dining
Poolside Dining
Outdoor Dining
Pool Bar
24-Hour Room Service
3 Bars
4 Restaurants
Open-Seating Dining
On-Site Amenities
Beauty Salon
Concierge
Shoe Shine Service
Shuttle Service
Spa on Property
Complimentary Newspaper
Laundry Service
Fitness Center
WiFi
Sauna
Terrace
Multilingual Staff
Valet Parking
Tennis Courts
Gardens
Cigar Lounge
Beach Access
Car Rental
Clubhouse
Lounge
Driving Range
Swimming Lagoon
3 Outdoor Pools
Outdoor Whirlpools
3 9-Hole Golf Courses
Jogging Path
Health Club
ATM
Marina
Movie Library
Wedding Planning Services
In-Room Amenities
Turndown Service
Air Conditioning
Bathrobes
Ceiling Fans
Direct Dial Telephones
Hair Dryers
In-Room Safes
Mini Bar
Satellite Television
Iron/Ironing Boards
Marble Bathrooms
Flat-Screen Televisions
Coffee & Tea Facilities
Mini Refrigerators
Kitchenettes
Private Terraces
Activities
Bicycling
Excursions
Fishing
Hiking
Kayaking
Sailing
Tennis
Water Skiing
Windsurfing
Scuba Diving
Snorkeling
Ecological Excursions
ATV Tours
Boat Excursions
Beach Volleyball
Yachting
Jet Skiing
Cultural Tours
Boating
Sightseeing
Horseback Riding
Golf
Water Sports Programs
Business
Business Center/Services
Meeting Rooms
Catering Services
Family
Children's Programs
Cribs
Babysitting
Kids Club
Waterslides
Playground
Nearby
Historic Sites
Shopping
Restaurants
Nightlife
Beaches
Marina
Market
Reviews for Grand Isla Navidad Resort
---
We stayed April 4-11, 2018, first visit to the area. Sunwing reservation and trip. No issues with Sunwing flight. Transfer from hotel to resort. One stop at another hotel before departure to Grand Isla. Arrived at Isla and one luggage missing. After few minutes, concierge found that they dropped off in error at previous resort. Within two hours, luggage was returned. Excellent turn around and service on that point. We were appointed room 700 (smoking allowed). It was the top floor, far corner - perfect location with view of Marina and great sunshine. Large room, king bed, table, sofa, coffee machine and clean bathroom (large as well). With Sunwing, mini-bar not included (so be careful). They only provide 2 small bottles of water per day free of charge, if need to take from mini-bar (39 pesos). At the marina, they have a convenience store that sells 1.5 littres for 20 pesos (fyi). Wi-Fi very poor - hit or miss. Very disappointing. Adult pool, located 10th floor (back side of resort) has no bar (closed). This was a shame given it looked quite relaxing, but far from regular main pool bar to run and get drinks. Very few Canadian/US travelers while we were there - seems to be focused on Mexican families. Buffet Breakfast. Indicates 7am opening, but staff were not prepared to make you eggs at that time. We needed to request (another disappointment). FYI, even though you are on an all inclusive package, they provide you with a bill at the end of each meal for signing (with your names and room number printed). They don't charge in the end, but strange. No issues with this process given it's open to lots of different types of travelers (most are non-all inclusive). Food was good. Buffet is small (perhaps it was low season), but no concerns with choices or anything. Antonio's: Service excellent. Beautiful atmosphere (very rich). Great great food. Lamb out of this world as well as Angus steak. Ambiance very romantic. Tremendously enjoyed our dinners here. Thank you. Japanese Restaurant: Service extremely slow. It took 45 minutes after arriving and after having to ask where our entres were for them to be brought to us. Food arrived, no utensils. Main plate arrived (they didn't have what was on the menu so offered sord fish, which is fine) however it arrived tremendously undercooked. At that point, being very disappointed and hungry, we left and did not book any of our other reservations at that restaurant. Lobby Bar opens at 5. This is where my biggest disappointment lies. Staff unfriendly. Sit around playing on their phones (as a group - 3 or 4 huddled together) paying no attention to customers. I found this behavior unacceptable for an establishment that rates themselves as top notch. They see your all inclusive bracelet and you are done - terrible service and very unfriendly. The piano player plays, which is relaxing, but after 7 nights, you'd think they'd liven up the place. When he was not playing, music videos played on the TV behind the bar (not great music either). We asked for bottled beer and were told we were not allowed because we were on an all inclusive plan - only draft. So they open a larger bottle (same exact beer) and poor it into glasses - very strange. During our stay, it was extremely quiet. Very few people. Pool very cold - too cold to actually swim (my personal opinion). Weather however was absolutely fantastic (mid 40s entire week, not an ounce of rain). Checkout was smooth, except the bill we received. I understand the mini-bar thing (it was clear in Sunwing description), however charges (although small 42 pesos for Antonio's did not reside well). Didn't bother to mention anything, cause it was minimal, but none-the-less, bothered me. Reception/main attendant excellent service and behavior - Thank you. I will not likely return only due to the fact that I don't typically go back to same resort after I've been, however if you are looking for a quiet holiday, a chance to reconnect with someone and don't mind the solitude, then I would recommend this resort.
Stephanie P - Calgary, Canada
---
Let's start with the positives- this place is beautiful! Staff were friendly and most of them had some English. The included breakfast buffet had an incredible number of choices and everything I tried was delicious. The restaurant by the pool had delicious food that could be delivered to your pool lounger. While the water taxi to Barra de Navidad isn't included in the hotel price, for 30 pesos round trip with 24 hour service, it is an incredible value and allows many more choices to eat and shop. Tip: if stairs are difficult for you, go out the front door by the lobby and someone will drive you down to the water taxi via golf cart. The hotel is built in several buildings going up the side of the hill, and so many times you cannot get somewhere directly. From our room on the 5th floor to the breakfast restaurant, also on the 5th floor, we had to go up to the 6th floor and then back down again. Friends who were on the 10th floor had to take 2 different elevators to get to the 6th floor (lobby level). The inconsistent: Scuba is advertised as available. However no one I asked seemed to have any information and the closest PADI shop I was able to find was in Manzanillo which was time prohibitive for me. The resort has been renamed in the past few years but is still using old collateral, so items weren't available or were made inconsistently- the same drink at the pool bar tasted and looked differently on 2 different days. We had dinner one night in the restaurant that has the breakfast and one half of our party had drink orders taken but never received them, and plates of food were brought and set at the serving station to get cold for long enough that someone got up and physically found a server to ask them if that was our food and get it delivered. Some individuals checking in had a credit authorization placed on both people's credit card, others only had 1 auth for much less money places. With credit card fraud always a concern these days, the practice of writing down the full credit card info including digits in the back to the pre-auth receipt did not inspire confidence, although nothing untoward happened to anyone I was traveling with. We were on the bed&breakfast plan which included breakfast each day, so I cannot speak to the all-inclusive package.
TwinCitiesVal - Metro Minneapolis-Saint Paul, Minnesota
---
We had our wedding here at Isla Navidad and all of our guests were amazed at the beauty of the place and loved the service. It's truly a hidden gem. Everyone in the resort and even the nearby towns are so friendly and will go out of their way to show you around and make sure you have a good time. It's a little isolated but that's what makes it so special and relaxing. We had the best week and will definitely be coming back!
lerudkin - Northborough, Massachusetts
---
This hotel is located on an island with a view of the lagoon and marina at Barra de Navidad. It is large and well maintained with almost all the services you can imagine. The access is by a small panga water taxi from the Barra side. You have a feeling that you are in an exotic location as you look out from the terrace.
inov8or - Victoria, Canada
---
Just returned from a two week vacation at Grand Bay. To our surprise we ran into friends we met two years ago who love this resort like us. We couldn't believe how welcomed we were from all the staff who recognized us (missed last year but have been going for the last six years.) You certainly do not get this from other resorts. It is small and homey and we love the atmosphere. We can't believe people complain about waiting for food - you are on holiday so what is the hurry. Sit back and enjoy. Kudos go out to all the staff -Eric, Anna,Gustavo, Luis, Jennifer, Miguel, Juan,Alfonzo, Lorenzo, Pedro,Gabrielle, Abraham, Hiram and the list goes on. Juan Carlos even stopped us and asked how we were doing. Yes, there could be some improvements but we find this resort a very relaxing spot from a very busy world. See you again. Gary and Linda
ljgalway - Picton, Canada
---