Please select your dates to see prices:
---
Las Hadas Golf Resort & Marina in Manzanillo, Mexico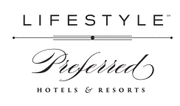 Inspired by a name early sailors used to describe mysterious lights dancing off the water, Las Hadas by Brisas is a modern-day miracle of its own kind on the coast of Manzanillo. Part of the Lifestyle collection of Preferred Hotels & Resorts is situated south of Puerto Vallarta and north of Ixtapa on Mexico's Pacific coast, this beautiful region is known for its superb beaches, world class golf, and colorful culture. The award-winning Las Hadas by Brisas is critically acclaimed for its accommodations and amenities. Every guest room boasts a private terrace, white marble floors, air conditioning, and breathtaking views of the surrounding gardens, pool or ocean. A dedicated concierge staff works to assure you have everything required to make your Mexico beach vacation memorable and pleasant, and the hotel offers business, laundry, and shoe shine service as well - plus, keep up with your workout routine in the fitness center or on the lighted tennis courts. Discover a side of Mexico waiting to enchant you, at Las Hadas by Brisas.
Whether you choose to start your day swimming in the resort's sparkling pool, or sunning on the private quarter-mile beach, you are certain to feel instantly indulged here. The resort has its own 70-slip marina, making boating excursions convenient to access, so head out for some deep-sea fishing or a relaxed sunset cruise, depending on your mood. The 18-hole Las Hadas Golf Course is ranked as being among the 100 best in the world, and nearly every hole is perched over the ocean. With over 4,000 palm trees surrounding the course, and an available driving range, practice net, and putting green, this haven for golfers is a must-do during your vacation. When it comes to dining, there are excellent options right on site, including the AAA 4-Diamond Award-winning Legazpi Restaurant & Bar, open nightly to serve privileged guests a menu of delightful international specialties. For more casual fare, go the poolside or the seaside restaurants or for a cocktail visit the piano lounge at night and swim-up bar by day. You deserve the best for your relaxed Mexico beach vacation, and Las Hadas Golf Resort & Marina is the place that provides it.
Location of Las Hadas Golf Resort & Marina
Las Hadas Golf Resort & Marina
Ave Vista Hermosa s/n, Peninsula de Santiago
28867
Manzanillo, Mexico
Nearest Airport: ZLO
Amenities for Las Hadas Golf Resort & Marina
Dining
24-Hour Room Service
Bar & Lounge
Restaurants
On-Site Amenities
Concierge
Pool
Fitness Center
Private Beach
18-Hole Golf Course
Beach Cabanas
Marina
In-Room Amenities
In-Room Safes
Mini Bar
Activities
Scuba Diving
Snorkeling
Golf Lessons
Golf
Business
Meeting Rooms
Business Center
Family
Babysitting
Kids Club
Interests
Beach
Family
Golf
Reviews for Las Hadas Golf Resort & Marina
---
We came to las Hadas in manzanillo with 3 other couples. Here is my review: 1. The buffets were terrible. Zero selection and the taste was horrible. La Delfina's restaurant had terrible service. We had to constantly flag someone down to take our order, get our drinks ect. Not a soul speaks English which is very frustrating when trying to ask for a straw or explain our severe seafood allergy. 2. The pool needs repairs, 3 of our people got cuts on their feet and we often picked up broken tiles on the floor. The security guard was on top of us for everything we did it was super annoying. We were disappointed that there was Never any music by the pool. The pool was also extremely dirty, film collected in all the corners it was gross. 3. Our room smelled so bad of MUST. We had to air it out every time we walked in. 4. Reyes at the pool was the best waiter we've ever had! He was always smiling, and always there when we needed a drink. 5. Our best meal was at the marina which was not included in our upgraded stay. 6. The best part of our stay was the poolside service. Strong tip for anyone looking to stay if you have a disability or have trouble with mobility I wouldn't suggest this resort as it's a ton of stairs everywhere and very spread out. Roadways are very rough. 7. We enjoyed the upstairs la carte restaurant. 8. Menus are super confusing, not everything is included even if you've upgraded which we had. 8. Housekeeping staff were great. But hard to come by. 9. Fridge in your room only gets 2 pop and 2 water and 2 beer. 10. Swim up bar was the worst service, took forever to get a drink. We're pretty sure we were vacationing during a down time as staff was slim and lots of stuff not open. 11. There was a performer who came in to the piano Lounge, played the harmonica and guitar and he was our favourite. He played music we knew and we really enjoyed him. 12. The Sunwing rep was really good!! Very informative and very good English. He kept tabs on us when went on our excursions which was really comforting. 13. The resort was clean. All in all we wouldn't go back as we know there is better out there.
---
Upon first arrival i was excoted to be on vacation. Finally...but then once checked in...was very dissapointed very fast. Our room was dirty. The resort was dirty....from garbage in the rock gardens to cigarette butts all over the beach...and the food...well i thought moat days a was gonna starve....for a 4 star resort...the selection was about as good as a soup kitchen ..maybe worse. I do not recomend this place to anyone...Book Karmina!! not Las Hadas.....
Svenleb - Lethbridge, Canada
---
My adult daughter and I have just returned from a week at Las Hadas. We both loved the resort. It has tons of class, charm, and character. The resort is very well kept and very clean, the beach is great, and the pool is a great alternative if you want to avoid bare feet on hot sand. We did feel that the mattresses were pretty hard, but that was an incentive to spend a minimum of time sleeping and a maximum of time enjoying the resort. Every meal we had was delicious, and the service from the staff was outstanding. We both freely admit we would return to Las Hadas any time. Now, it's not perfect, but we felt the ambience of the resort and the staff we encountered made up for the few minor shortcomings we came across during our week, such as the sudden closing of the ala carte restaurant 'Legazpi' for a couple of nights, messing up our reservations. The food there was outstanding, and losing one of our nights there was viewed by us as a true vacation hardship. LOL The food at 'Los Delfines' was excellent as well. We had all of our breakfasts at the buffet restaurant, and just one dinner, as we preferred to dine in the evenings at either Legazpi or Los Delfines. The buffet food was good, although some may find the evening choices a little more limited than other all-inclusive resorts. The entertainment in the lobby bar later in the evenings was very good, and 'Mexico Night' in the square was excellent. We didn't really partake in the other evening entertainment, so I can't comment on it. This resort is fairly spread out both across and up the hill, there are a lot of stairs, so if you have trouble with stairs you will want to take advantage of the service where they have golf carts available that will readily pick you up and take you anywhere you need to go in the resort. We saw a number of examples during the week where staff really went the extra distance to take care of guests. Manager Rodolfo especially stepped up, arranging for Guillermo and a golf cart to provide a tour of the resort one morning for my daughter and I, as my daughter is unable to navigate the hilly terrain. If you're into the party and disco scene, Las Hadas likely won't be your destination, as the disco is only open Saturday night. For us it wasn't an issue. We were there to enjoy the sun and the food, and for me to spend a few days scuba diving with the divemasters at the great on-resort dive shop, Discover Manzanillo. I selfishly didn't want to give this resort a great review, since that may increase the number of visitors they get and make it harder for us to get reservations next time.
---
My wife and I booked a 2 week stay at Las Hadas because we wanted something different and we wanted a Mexican city that was not overly touristy and did this trip deliver! The resort was fantastic and though older, very elegant. The food was great as we enjoyed being able to order off a menu and have food cooked fresh for us. At no time did we pay extra for our meals which was crazy considering the first class fare we enjoyed as Legazpi. Regardless of anything, it is the first class staff that makes this place. Courteous and super friendly. We will definitely return. We had a blast! Thank you to the staff of Las Hadas As for the area, we really enjoyed Manzanillo, Las Hadas, Santiago and Barre De Navidad. At no time did we ever run into beach vendors and when we wandered around downtown Manzanillo, we were the only gringos that we could see. It was a great way to see how the locals live and when shopping, prices were listed and we paid the same price as the locals. We can't wait to go back.
Brody720 - Edmonton, Canada
---
This hotel was absolutely stunning! Incredible grounds which were impeccably maintained, beautiful and private beach and extremely helpful and accommodating staff. HIGHLY Recommend for anyone visiting the Manzanillo area. It's a bit away, but the bus and taxi stop right at entrance so incredibly easy (and cheap!) to get around and into Manzanillo
chazirjian - Los Angeles, California
---