Please select your dates to see prices:
---
Capella Marigot Bay Resort & Marina in Marigot Bay, Saint Lucia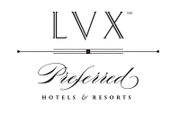 On the idyllic Caribbean isle of Saint Lucia, Capella Marigot Bay Resort & Marina puts you right in the heart of its most beautiful natural surroundings. A stay at this luxury resort makes you privy to everything from lush rain forests and the iconic Piton mountains, to some of the most beautiful beaches in the world. With 60 spacious suites and 35 delightful rooms, the resort's accommodations are chic and stylish, fusing modern with traditional island influence. All guest abodes are equipped with complimentary internet access, refreshment centers, and tropical cotton wraps to use during stay. Suites boast additional facilities like gourmet kitchens, washer/dryers, separate living areas, and large furnished balconies. Head to Lapli Spa to fully revitalize your body and mind, and choose from specialized treatments designed to promote holistic relaxation and wellness. Indoor treatment rooms offer private decks with outdoor shows, and outdoor cabanas allow you to indulge while relishing in the island's natal beauty.
The resort's three sparkling swimming pools are ideal places to soak in the Caribbean sun and enjoy your day, grabbing a cocktail from the swim-up bar, or relaxing in the shade of a palm tree. Labas Beach is a short two-minute ferry ride across the bay, where sunbeds and water sports equipment await your arrival. Spend the afternoon splashing, snorkeling, sailing, windsurfing, and kayaking to your heart's content. The resort's personal assistants and concierge can help plan a number of exciting excursions or additional activities, including rainforest hiking, mountain climbing, whale watching, ziplining, sport fishing, horseback riding, scuba diving, and more. The Marina at Marigot Bay makes boating and sailing excursions especially convenient, so arrange for a sunset cruise or memorable day at sea. The cuisine at Capella Marigot Bay is both fresh and flavorful, executed in French Caribbean style at the elegant Boudreau Restaurant. More casual fare is served up at Hurricane Hole Bar, and Pink Snail offers a modern and romantic vibe for an aperitif or nightcap. Leave all your cares behind, and come to Capella Marigot Bay Resort & Marina.
Location of Capella Marigot Bay Resort & Marina
Capella Marigot Bay Resort & Marina
Capella Marigot Bay PO Box 7227
Marigot Bay, Saint Lucia
Nearest Airport: UVF
Amenities for Capella Marigot Bay Resort & Marina
General Information
95 Guest Rooms
Connecting/Adjoining Rooms
Dining
Private Dining
Pool Bar
Restaurant
Swim-Up Bar
Cafe
On-Site Amenities
Concierge
Spa on Property
Fitness Center
WiFi
Meditation Spaces
Complimentary High-Speed Internet Access
Boat Shuttle Service
Outdoor Spa Treatments
24-Hour Concierge
Wedding Planning Services
In-Room Amenities
Turndown Service
Air Conditioning
DVD Players
Hair Dryers
Mini Bar
Iron/Ironing Boards
Flat-Screen Televisions
Mini Refrigerators
Activities
Kayaking
Sailing
Windsurfing
Pilates
Snorkeling
Tai Chi
Yoga
Fitness Classes
Business
Meeting Rooms
Business Services
Catering Services
Nearby
Shopping
Restaurants
Marina
Hot Springs
Interests
Beach
Eco Friendly Luxury Vacations
Reviews for Capella Marigot Bay Resort & Marina
---
We are seasonal sailors who took a mooring in Marigot Bay for two weeks. Moorings here are operated by Capella Marina, which is part of the Capella Resort. Marigot Bay itself offers a classic Caribbean experience, surrounded by steep hills with a narrow exit to the Caribbean sea. Boats from sail to luxury super yachts use the bay daily, many berthed astern to the marina dock lying along the Capella Hotel and Resort. Palm trees line a beach extending on the north side of the bay, across from the resort, into the harbor entrance from the sea, providing that quintessential Caribbean beach scene, especially as the sun sets through them. Included in the mooring fee is privileges for yachters to use resort facilities - pools, showers, and wifi in the "library" and lounge, and even aboard on the moorings. From our first step ashore, we were greeted by some of the most friendly and courteous staff, from marina to resort, we've encountered in many travels in many cities and lands. The resort is beautifully integrated into the hills surrounding the bay, in subdued browns and whites, with equally subdued night lighting that takes nothing away from the night sky or shore view. The property is a first class property, with marble steps and flooring and well-constructed rooms that appear as cottages in the hill. Restaurants abound around the bay, all unique and offering great local and international cuisines. For yachters, the marina staff are beyond helpful. We were well advised on VHF prior to entering the harbor, met in the outer entrance by marina staff, and assisted with picking up our mooring ball. Reduced rates apply if you give notice of more than 2 weeks stay at check-in. Customs can clear you in and out here as well. Across the board, the staff of Capella and all other businesses in Marigot Bay go to 110% to make guests (including yachters) feel at home and see to every need. We had planned a stay of just a week before sailing north to Martinique, and stayed 2. We could have stayed longer, but ultimately had pressing needs and good weather to sail back north. I am hesitant to recommend Marigot Bay and Cappella only because I fear too many will come, and we'll find it difficult to get a mooring next season when we come back (and surely, we will).
gmnord - Pine Island, Minnesota
---
We were greeted at the airport by the staff with cold towels, bottles of water, and cookies. Along the way to the hotel our transport driver offered to stop at many places for photo opportunities. Once at the hotel, we were given our welcome drink of spiced iced tea that was delicious! We were in a rush so we did not get the full tour of the resort, however, our assistant made sure to tell us the details that we needed to know and informed us of an orientation we could attend if need be. Our room was a "resort view" room. Literally over looking another room's hot tub and balcony and straight into their living space. We did have a glimpse of the lush trees of the resort, but other than that "resort view" was quite literal. The room was a decent size and comfortable. It did have a bit of a musty/moldy smell though. The bathroom was large and they provide many things just incase you forgot. There is a mini fridge in the room with sodas and waters that are complimentary and restocked daily. We also received 2 beers and snacks (plantain chips, cookies, popcorn) complimentary daily. The housekeeping visits at least twice daily and keeps the room clean. The overall resort was older, but updated. While we were there they were replacing stairs & decks, painting walls, and landscaping. The pool area could use some new lounger chairs, most were old, dirty, and uncomfortable. It is clear that they take pride in their resort and are working every day towards making it even better, We visited many other parts of the island including other resorts and Capella had the most to offer. Most other resorts have just one or two restaurants near by. Capella has 3 restaurants at the resort and at least 3 others right next door. The boat transfer and beach were also conveniently located. Don't be afraid to talk with the locals and enjoy what they have to offer! Overall, our stay was wonderful due to the staff at Capella and their attention to small details. The resort is clearly being updated frequently and if we ever have the chance we look forward to going back to see what more Capella has to offer!
---
This was my second time visiting Capella at Marigot Bay. I fell in love with St. Lucia when I was there last year for a friend's wedding. I recently lost my husband and returned with my two children, my son who is 18 and my daughter who is 23 and my son's good friend. The service for our entire visit at the resort was outstanding and this was due to our personal assistant, Trish Haynes Vidal. Trish went above and beyond, arranging our dinner in the "tree house" with custom prepared meals by the chef and our own private steel drum player, Donovan. We wanted for nothing the entire week we were at the resort. Trish helped me get U.S. cash when I couldn't get to the bank in time, personally delivered to my room and also called or stopped by at every opportunity to make sure we were happy with the excursions she arranged for us which were all amazing and a great value. She even called on her day off from home to ensure we were all sorted and texted me a follow up to ensure my children and I arrived back in the U.S. safely (my kids came back one day later due to my needing to leave early for a work trip which was stressful but she gave me updates on them continually!). The resort is truly a magical place. If you want an all adult resort, it isn't the place for you however with the two pools, it's easy to find a quiet spot. The spa is wonderful. The people are amazing. My son is still talking about the terrific service we received. Trish is a rock star! She made a point of walking to the reception desk to say goodbye and even gave me a parting gift. I hope the resort understands the value of this wonderful woman!
Annevander - Lexington, South Carolina
---
Moved here mid vacation from another resort. Attention to detail is amazing. Staff is the best. So many activities near the resort. Loved the pool restaurant for lunch. Take a ferry to the beach and Capella has staff there to get your chair, towel and bottle water. So many individual touches for our anniversary. Capella saved our vacation.
carlene2018 - Chicago, Illinois
---
Highly recommend the Capella Marigot Bay resort! We stayed on the third floor with a bay view. I must admit it was a hike getting to our room but so worth it. It was a suite with a full kitchen, laundry room, living/dining room. Updated and very comfortable. We had a king size bed with dual sink en suite bath. The resort has two beautiful pools, one a quiet pool and the other with the swim up bar. The restaurants had delicious food and the help was so accommodating and very friendly. The one and only small drawback was the fact that he beach is across the bay. There is a free non stop ferry. If you have the opportunity to stay here, go for it! You won't regret it! Can't wait to return.
Cookie Y - Norwalk, Connecticut
---