Please select your dates to see prices:
---
Le Palais Paysan in Marrakech, Morocco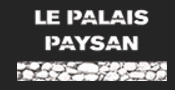 Set on an emerald green lawn amidst the rustic red landscape of the Agafay Desert, Le Palais Paysan offers a stylish, idyllic retreat, complete with on-site farm and spa at the foot of the Atlas Mountains. Each of the hotel's rooms showcase traditional Moorish handicrafts and feature outdoor spaces. There is also a mini spa, a poolside bar and a Mediterranean-influenced cafeteria. Le Palais Paysan is ideal for boutique hotel lovers, chic nomads and stylish romantics.
You can't go wrong with a stay at Le Palais Paysan, which offers guests a blissful retreat from the bustling city of Marrakech. From the moment you arrive, you will be impressed by its beauty, views and surroundings. You will be able to spend your day taking part in a range of activities including horse and camel riding, mountain biking, hiking and golf. Le Palais Paysan offers everything you could need for an intoxicating and relaxing North African escape. Try a soothing massage in Le Palais Paysan's small spa and be sure to book time at the hammam.
Location of Le Palais Paysan
Le Palais Paysan
Douar Akrich, Km 20 route d Amizmiz
40 000
Marrakech, Morocco
Nearest Airport: RAK
Amenities for Le Palais Paysan
General Information
Ecologically Sustainable Practices
Not Recommended for Children
Handicap Accessible Rooms
Pets Not Permitted
Handicap Accessible Facilities
On-Site Amenities
Pool
Shuttle Service
Spa on Property
Spa Services
WiFi
Wellness Center
In-Room Amenities
Air Conditioning
Bathrobes
In-Room Safes
Mini Bar
Flat-Screen Televisions
Private Terraces
Work Desks
WiFi
Activities
Cultural Classes
Yoga
Cultural Tours
Trail Riding
Wellness Programs
Camping
Camel Trekking
Horseback Riding
Nature Hikes
Business
Catering Services
Interests
Active & Adventure
Culture & Arts
Eco Friendly Luxury Vacations
Golf
Honeymoons & Romance
Hotels
Spa & Wellness
Reviews for Le Palais Paysan
---
The setting and architecture is amazing - we wish we had stayed longer than one night. Our room overlooked the Atlas Mountains and the swimming pool is a great place to relax and take in the beautiful scenery. We will be back.
---
Excellent services. The staff took great care of our 3.5 y old boy. The room was nice and confortable. The view on the countryside and the Atlas was wonderful. The place was very quite with few people around. We were lucky to be at more that 30km from the center of Marrakech and its noice.
---
I loved my one night stay at Le Palais Paysan. The rooms are beautifull: modern design, very spacious and clean. It is a very quite place, with a lovely big swimming pool (however top cold in feb). Staff is friendly and taking care of their guests.
---
Hidden up a bumpy road and deep in the Moroccan countryside was this fabulous hotel. We were immediately greeted by the team and Mustapha the manager who personally wished us a good stay. Our room was the ground floor room with a bath (but also had a shower attachment), which had its own terrace with loungers and table - and was immaculately presented. It overlooked the Atlas Mountains, and cute little winding paths led to the various amenities of he hotel through some lovely gardens. The hotel itself is relatively new - only opened around 2013 - but despite this, it really encourages guests to experience traditional Moroccan culture and had many activities that could be arranged to do this. You do not have to lift a finger as the staff are incredibly attentive and very genuine - you could have conversations with them for hours and they will happily tell you the delights of the surroundings and educate you on Berber culture. A gorgeous pool with an incredible view is there (although it is not heated so is freezing) - and there's a pool bar serving light bites and drinks. The restaurant fare is very good, although I would recommend going out for some dinners too as the menu is quite small. The pomodoro tagliatelle was probably better than what most Italian restaurants could make - all credit to the 2nd in charge chef on Sunday evening for this! We arranged horse riding on the on-site farm, where we could meet the donkeys and goats too - and feed them if we wanted to. We trekked around the hotel, well into the countryside and back again which we would never had seen had we not arranged the pony trek! I definitely recommend arranging the cookery class with chef Hafid - he really gave his time thoroughly and went above and beyond to ensure we got the full benefit of the class - including teaching us the different chef knife techniques to cut things properly! We had the choice of making traditional Moroccan fare - we chose a beef Tagine which we happily ate the same evening after slow cooking it for hours - but he even taught us how to make the wonderful Moroccan mint tea, plus took us on a tour of the grounds and showed us the home-grown vegetables and herbs they use on-site for dinner and lunch. A huge highlight was the Atlas mountain tour. Here, we saw how Argan oil was made, stopped off at various viewpoints for pictures and then trekked through the mountains with Mohammed - a local Berber man who showed us his village, and his family home, complete with cats and chickens - and his mother made us traditional Moroccan fare, which was incredible and a lovely touch. We stopped off at a local shop and bought a tagine pot for 50 dirhams (definitely buy all your cooking needs from locals and not at the airport!!). We also had incredible massages in the Spa - a range of treatments were available to suit everyone's tastes. The jacuzzi can be heated, for a fee - would recommend doing this towards the evening, as seeing the sun set amongst the mountains is a beautiful sight. The hotel is 40 mins or so from Marrakech so it is great if you want to experience the city for a day, but also want some quiet time in the evenings. There were only some small things that we felt were not up to scratch: the wifi is quite temperamental - we had to sit outside to receive any signal. The TV was also meant to have international channels, however this extended to French and German only - so excluded the UK guests somewhat. This however, did not impact on our stay. Overall, if you are after a quiet retreat with some culture but also the freedom to explore - this is the place for you. Thank you to all the staff here for making mine and my mum's stay a very personal and pleasurable one!
---
We stayed 4 nights with our teenage kids in Le Palais Paysan. We chose the hotel based on the many great reviews and were not disappointed. The location of Le Palais Paysan is very special. The grounds, the rooms, the pool and the restaurant are very tastefully developed. Staff are extremely friendly. We did the Atlas mountain tour including the camel ride and the Berber village lunch with a guide. That was a highlight for the trip. Highly recommended.
SanThom2000 - Amsterdam, The Netherlands
---