Please select your dates to see prices:
---
Keekorok Lodge in Masai Mara, Kenya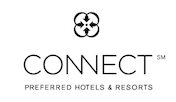 Situated deep in the great expanse that is the Maasai Mara National Reserve, Keekorok Lodge embodies the heart of Kenya and the African safari experience. This 80-acre property, part of the Connect collection of Preferred Hotels & Resorts, and originally built in 1962, resides on an ideal plot of land surrounded by permanent springs and rolling grasslands, directly on the path of animal migrations. With a name meaning abundance in the local language, the prevalence of wildlife at Keekorok Lodge is indisputably great, making every moment an opportunity to witness nature's spectacular show. The hotel rooms and suites provide enchanting accommodations to guests, featuring private verandas, en-suite bathrooms, and contemporary linens and furnishings to make you feel welcome. A gleaming swimming pool and sun loungers summon lazy afternoons outdoors, while the lodge's own Eseriani Spa offers indulgent massages and a full menu of facial and body treatments. With a gracious staff whose priority is ensuring your comfort, Keekorok Lodge will be an exotic experience, yet feel like a home.
Savor delectable meals at Keekorok Lodge's restaurant and bar, where chef-created menus incorporate tropical fruits, locally sourced meats, and plentiful desserts. A diverse selection of foods is available to suit every palate, and should you want something in between meals, you can reach for a Kenyan beer or local coffee. Hippo Bar is a perfect place to socialize and relax, all while watching the giant hippopotamuses in their own environment. An authentic bush dinner experience is also a must-do at Keekorok Lodge, where you can dine out on the Elephant Deck and feel one with your environment. When it comes to the real adventure, Keekorok Lodge has the best of the best. For a thrilling excursion, take a hot air balloon safari, leaving at sunrise and floating over the Maasi Mara as the earth comes alive underneath you. Daily game drives in 4x4 Land Cruisers will have you up close with the renowned wildlife, including lions, elephant, zebras and more. Trust the experience and superior service of Keekorok Lodge to make your trip to Africa the safari journey of a lifetime.
Location of Keekorok Lodge
Keekorok Lodge
Masai Mara National Reserve
Masai Mara, Kenya
Nearest Airport: NBO
Amenities for Keekorok Lodge
General Information
101 Rooms and Suites
Dining
Pool Bar
Restaurant
Snack Bar
On-Site Amenities
Screening Room
WiFi
Currency Exchange Service
Garden
Outdoor Pool
In-Room Amenities
Private Patios or Balconies
Bathrobes
Ceiling Fans
Activities
Cultural Classes
Cultural Tours
Bird Watching
Game Drives
Family
Babysitting
Children's Menus
Baby Amenities
Nearby
Hot Air Ballooning
Nature Reserve
Interests
Active & Adventure
Educational
Hotels
Reviews for Keekorok Lodge
---
This was our first safari and did not really know what to expect. We flew in on the morning flight from Nairobi by Sax air, just a 45 minute flight and the lodge is just a few minutes drive away from the airstrip. We were met by our driver Lepappa and a member of the hotel. We had already paid our park fees and handed over the receipt ( make sure you have yours). We were checked in at reception and the lodge rules handed over on a piece of paper and explained. This was really useful as there was a lot to take in while we were excited. This is a lodge with no fences so all animals can come in, we saw the hyenas demolish a buffalo from the walkway, watched the hippos. There was a leopard in the grounds with Cubs but we never saw her Food was great and the Masai dance every evening was fun. We liked the guitarist too. The restaurant staff were really kind too they chatted about our day with us and could not have been more attentive. The accomodation was perfect brick built lodge and felt secure, there are some cheeky monkeys but nothing to be worried about. We were pleased as some of the tented accomodation would have worried us for a first timer, perhaps next time. The shower was good too. The game drives were really good, we were guided by Lepappa, he would ask what we wanted to see and then found it every time. He took us to the Masai village and it was an experience we were pleased to have done and find out how they lived. We had phone connectivity across the whole park amazing when you still struggle in parts of the U.K. We saw lots of animals and enjoyed each drive. We were lucky with the weather too just 1 shower but the paths and tracks get really wet and tricky to pass. Only thing we wished we had was a torch as the power goes of in the night. The power rationing was not a problem and we kept all our devices charged with no problem. The whole experience was brilliant and all the staff were a credit to the lodge all doing their bit
cb512016 - London, United Kingdom
---
We stayed in Keekorok Lodge for three days during our visit to Kenya in April, and had an absolutely wonderful time. The Lodge is one of the few properties in the Mara that isn't gated, and as such offers a very unspoiled natural experience. The grounds are beautiful, the reception area and dining hall cosy and welcoming, the rooms are comfortable, spacious and clean. The close proximity of the hippo pool is an absolute gem - we spent ages each day looking at the hippos from the elevated walkway. The whole experience was wonderfully immersive and relaxing. As far as child friendly facilities go, there are a couple of downsides - although the food is delicious and the selection great for an adult palate, there aren't many "kid friendly" meals. In addition, the pool is not heated and therefore not suitable for kids all year round, and the playground is essentially just a trampoline. Another downside is that, although we had a marvellous time at the lodge itself and all the staff were incredibly friendly and welcoming, it is not possible to contact the lodge directly to arrange drives and transport from the airport. All communication has to go through the central office of Sun Africa Hotels, via booking.com, and I found the process for arranging the drives very frustrating as the communication from the office was not very clear regarding available options and the pricing structure, and I had numerous concerns about the arrangements. However, everything went well and our driver was extremely experienced, very knowledgeable, and a fantastic guide. Another very important thing to note is that the gate to the Mara closes at 6pm and it is not possible to travel to the Mara on the same day if your flight gets into Nairobi after midday. We only found this out after we had booked our flights and were disappointed to miss out on a night in the Mara - this is something that the hotel should make very clear on the booking.com website. However it is important to say that Sun Africa Hotels, were able to arrange alternative accommodation for us in Lake Naivasha on the first night at no extra cost, which was very helpful. Overall I would very much recommend this lodge and would without hesitation go back there if we go to the Mara again but I would like if there was more transparency and better communication with the central office.
Valentina S - Wokingham, United Kingdom
---
Africa. A balance of Nature. All on display when traveling through the Maasai Mara National Park, Kenya's most prized possession. The "Mara" as the locals say, is an expanse of territory, stretching for miles and crowded with Serengeti grass, wild animals and unpaved dirt roads. Zebras, gazelles, Elands, and wildebeests color the land, galloping out of the way as a Jeep passed by. Elephants, protective if their families cautiously watch from a distance and cheetahs are on display, sowing off their stalking skills as they race to bring food back for their hungry cubs. To travel in the Mara, one has to have an all terrain vehicle driven by an experienced guide/driver, (usually a Maasai Warrior) provided by the lodge/camp to take a group, (or you can hire someone privately) a good zoom lens, comfortable clothing and and a great pair of binoculars. Most of the tour guides will offer directions to each other in passing as to where the "action" is, so tourists can catch "the big five"- elephants, giraffes, Rhinos, Hippos, & Lions. It's a rocky, dusty, bumpy ride on this road of nature, but it is sure to astound......
csta8 - New York City, New York
---
My dad and Mom visited keekorok lodge in Massi Mara on 8th April 2018. It is the first time for them in kenya .thoroughly enjoyed the trip and the staff was lovely and extremely attentive even though it was very busy, the food was great Best thing about the vegetarian food absolutely delicious,Mr Manish is very helpful and always ask the feedback after they finished the meal . My dad doesn't know that In the night power will goes off due the rule of jungle and will resume back in morning 4.00 am but Mr Joy is very helpful he had provided the small lamp to my dad and Mom to manage the night amazing tour And great service from Sunafrica Hotels staff kudos to the team Thanks Rohit
---
This accommodation is absolutely beautiful, after a very long tiring and extremely bumpy ride we were so pleased to have arrived! We were greeted by name and the staff were so friendly and helpful. The setting is amazing and truly unique, the staff all called us by our first names from our arrival which I think makes it a more personal and enjoyable experience. Judy was our favourite staff member who made our trip truly enjoyable. The food was to a really high standard and had lots of choice compared to others, you can sit on your deck listening to hippos and lions and watch the elephant over on the hill. Each evening at dinner the Masai warriors come and perform their traditional dance. I cannot wait to return here! Set on the Mara where we seen the big 5!
Daytripper2084 - Rhondda, United Kingdom
---