Please select your dates to see prices:
---
Keekorok Lodge in Masai Mara, Kenya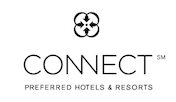 Situated deep in the great expanse that is the Maasai Mara National Reserve, Keekorok Lodge embodies the heart of Kenya and the African safari experience. This 80-acre property, part of the Connect collection of Preferred Hotels & Resorts, and originally built in 1962, resides on an ideal plot of land surrounded by permanent springs and rolling grasslands, directly on the path of animal migrations. With a name meaning abundance in the local language, the prevalence of wildlife at Keekorok Lodge is indisputably great, making every moment an opportunity to witness nature's spectacular show. The hotel rooms and suites provide enchanting accommodations to guests, featuring private verandas, en-suite bathrooms, and contemporary linens and furnishings to make you feel welcome. A gleaming swimming pool and sun loungers summon lazy afternoons outdoors, while the lodge's own Eseriani Spa offers indulgent massages and a full menu of facial and body treatments. With a gracious staff whose priority is ensuring your comfort, Keekorok Lodge will be an exotic experience, yet feel like a home.
Savor delectable meals at Keekorok Lodge's restaurant and bar, where chef-created menus incorporate tropical fruits, locally sourced meats, and plentiful desserts. A diverse selection of foods is available to suit every palate, and should you want something in between meals, you can reach for a Kenyan beer or local coffee. Hippo Bar is a perfect place to socialize and relax, all while watching the giant hippopotamuses in their own environment. An authentic bush dinner experience is also a must-do at Keekorok Lodge, where you can dine out on the Elephant Deck and feel one with your environment. When it comes to the real adventure, Keekorok Lodge has the best of the best. For a thrilling excursion, take a hot air balloon safari, leaving at sunrise and floating over the Maasi Mara as the earth comes alive underneath you. Daily game drives in 4x4 Land Cruisers will have you up close with the renowned wildlife, including lions, elephant, zebras and more. Trust the experience and superior service of Keekorok Lodge to make your trip to Africa the safari journey of a lifetime.
Location of Keekorok Lodge
Keekorok Lodge
Masai Mara National Reserve
Masai Mara, Kenya
Nearest Airport: NBO
Amenities for Keekorok Lodge
General Information
101 Rooms and Suites
Dining
Pool Bar
Restaurant
Snack Bar
On-Site Amenities
Screening Room
WiFi
Currency Exchange Service
Garden
Outdoor Pool
In-Room Amenities
Private Patios or Balconies
Bathrobes
Ceiling Fans
Activities
Cultural Classes
Cultural Tours
Bird Watching
Game Drives
Family
Babysitting
Children's Menus
Baby Amenities
Nearby
Hot Air Ballooning
Nature Reserve
Interests
Active & Adventure
Educational
Hotels
Reviews for Keekorok Lodge
---
Wow hospitality by Manish. If you are in Kenya please visit Sun Africa hotels for best hospitality . We are visiting two of them .first experience is out of the world . Thanks Manish for your hospitality
---
Un-fenced property with huge stretch of lush green land , concrete super comfortable & clean lodges with all modern amenities , attached hippo bar & amazing location for game drive & super warm staff - everything about this property only speaks Tranquility. The food is equally relish & has one Indian inspired dish on buffet every meal. Manager Mr Manish visits each table during meal time to enquire that your stay is going comfortable & fun which is commendable. The Hippo bar is so beautifully located & qualifies for an amazing romantic spot . Thank you each one at Keekorok for your undue hospitality.
Shalini777 - Tokyo, Japan
---
This was our first safari and we enjoyed it so much.It has a beautiful area.At night I saw some animals that were looking at our hut.The breakfast was so so however I enjoyed it.It will be a great choice for your safari.
liliarahmani2004 - Tehran Province, Iran
---
The Indian food served doesn't taste well. No fresh fruits and variety in the spread of food. Even though the head manager chef was Indian the taste didn't match well. The WiFi was extremely weak. The top level staff wasn't very courteous when compared to the lower level staff. They were comparatively rude. The hippo pool is not an extremely exciting site. We saw deers, mongoose and baboons at the hotel which was a happy site. The hotel had electricity issue. There were no lights almost thrice a day everyday!
---
The hotel room was nice, basic, but the staff and the food were beyond awesome. The pool was just ok. But I would go back just to hang with the incredibly nice staff! There are animals walking the grounds but don't seem dangerous.
---