Stay 4 or more nights and get 1 of those nights for free!
Welcome!
The lowest advertised price for this hotel right now is x. We think you can do better with us.
If you would like to save some money, enter your email address and an opening offer. Let's get started!
Your offer was low but close!
Would you be willing to pay $ per night?
You already made an offer on this hotel which was accepted. If you want to make another offer for this hotel, you may do so after 24 hours. If you have questions, please visit our support area here.
What you get
Deluxe One Bedroom Suite
Included:

Tax and Complimentary Wi-Fi.

Not Included:

Any additional applicable taxes, surcharges and fees are payable to the hotel directly.


Hurry! Only 9 nights left on auction.
Total for nights:
You would save: ?

Terms
Hotel stay is for single/double occupancy, subject to specific inventory availability for stated room category and valid for room-only accommodations (unless otherwise noted).
Valid Travel Dates: Apr 12, 2018 - Dec 29, 2018. Travel must be completed by

Dec 29, 2018

or will be forfeited. No extensions will be offered.
Minimum of 2 consecutive nights
Based on availability, reservations will be made through Preferred Hotels & Resorts on your behalf. There is no need to contact the hotel directly.
Reservations are not guaranteed until a confirmation number has been issued by Preferred Hotels & Resorts.
Auction hotel stay is non-refundable and cannot be combined with any other offers.
Or book now on one of these sites:
Please select your dates to see prices:
---
The Lyall Hotel and Spa in Melbourne, Australia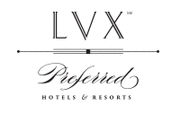 The Lyall Hotel and Spa, a part of the LVX collection by Preferred Hotels & Resorts is situated in the heart of South Yarra, one of the world's most fashionable and cosmopolitan destinations. Just a short stroll from this luxury hotel in Melbourne, Toorak Road and Chaple Street are home to countless fashion boutiques and world class restaurants. Whether traveling to see the internationally renowned Australian Open Tennis Championship, or popular Melbourne events, easy access to city happenings are granted by the privileged Lyall concierge.
An elegant residential space is enlivened by the fine design choices. Small and cozy art galleries are located on each floor, just one of the many unique qualities of your destination. Bistro Lyall invites the hungry to their epicurean haven. Elegant and bright, delight on fresh cuisine under the warm Australian sun and people watch from your view on the terrace. Indulge in a champagne toast while tasting a melange of savory and sweet plates on an incredible journey down under.
Location of The Lyall Hotel and Spa
The Lyall Hotel and Spa
14 Murphy Street South Yarra
VIC 3141
Melbourne, Australia
Nearest Airport: MEL
Amenities for The Lyall Hotel and Spa
General Information
40 Guest Rooms
On-Site Amenities
Concierge
Spa on Property
Library
Fitness Center
WiFi
Terrace
In-Room Amenities
Bathrobes
In-Room Safes
Mini Bar
Flat-Screen Televisions
Pillow Menu
Luxury Bath Amenities
Private Porches
Business
Meeting Rooms
Business Center
Conference Facilities
Nearby
Shopping
Art Galleries
Restaurants
Public Transportation
Interests
Active & Adventure
City
Culture & Arts
Reviews for The Lyall Hotel and Spa
---
We booked the double bedroom deluxe in August to celebrate my husband's birthday for our family. Our stay was impacted by the construction taking place next door. It caused of the noise from a plastic covering had come loose in the high winds and was rattling against the building. We could not sleep whole night. However Mat, the hotel Manager was generous enough to offer us additional complimentary night. Our family, especially the boys had a good night sleep, we had a great time in a great location. Thank you Mat. We really appreciated your caring and kindness.
---
We have stayed at the Lyall Hotel many times over the years and have never been disappointed. The staff are always polite, friendly and efficient doing everything in their power to ensure an enjoyable stay. This time we were celebrating a significant Wedding Anniversary. I had notified the hotel of this when booking and we were treated to a complimentary bottle of champagne which was waiting in our room as we arrived. We always have a feeling of regret when we have to check out and head back to where we live and can't wait to book another stay. The hotel is close to many restaurants and shops with trams and trains within a short distance. I would highly recommend the Lyall Hotel for anyone visiting Melbourne for any reason
Sean D - Melbourne, Victoria, Australia
---
Was very pleased with our stay at the Lyall. Staff were extremely friendly and helpful during our stay. We really appreciated the complimentary drink by the fireplace prior to heading to our dinner reservation- the concierge arranged this after he found out we were celebrating our anniversary. The hotel has everything you could want/need- free wifi, pillow menu, bath robes and a bistro for breakfast lunch and dinner. Would definitely recommend a stay at the Lyall and hope to go back in the future (next time will check out the gymnasium and book in a spa treatment as well!) only areas for improvement are as follows: bed was slightly uncomfortable for my husband but ok for me (hard to please everyone with mattresses). And my huband asked for tomato sauce on the side with his breakfast and did not get it. In my opinion those things are minor
aussiechicka85 - Melbourne, Australia
---
This smallish boutique hotel, with world class spa, champagne bar attached is situated centrally in trendy south Yarra. The location in a side street off the main road is central, close to a host of resturants and a few minutes from South Yarra station if you want to go into town! The rooms are suites and larger than average, especially if you upgrade yourself to one of the premium suites. Champagne bar also serves excellent a la carte breakfast.
Lucinda P - Brisbane, Australia
---
I always find it interesting to read negative reviews on Trip Advisor as it makes me question "did I stay at the same property?" ... "What did I not see?" ..."As someone who travels monthly how did I think this place was so good when others found it so bad?" And then I realise that the more you travel, the more you see, the more reference points you have to compare and the more you appreciate what you do and don't expect or get... and even at its worst this a a great place to stay! I stopped looking at five or four star ratings long ago they are the outcome of ticking boxes and I also accept that if you go boutique and not one of the global brands then there is no point comparing a five star Lyall to a five star Sofitel nor are you paying the same room rate ... I've stayed here a few times and not for a while and it is as welcoming, conformable, contemporary and well run as I expected.... Keep up the good work!
woftam66 - Sydney, Australia
---