Tell us how much you want to pay per night for your stay at this hotel. Only you will see your offer and you'll find out instantly if it is accepted.
Number of nights left at auction prices: 9
Room: Deluxe One Bedroom Suite
Included: Tax and Complimentary Wi-Fi.
Not Included: Any additional applicable taxes, surcharges and fees are payable to the hotel directly.
How it works
You can make up to three offers for your stay date_in to date_out.
Valid Travel Dates: Apr 12, 2018 - Dec 29, 2018. Travel must be completed by

Dec 29, 2018

or will be forfeited. No extensions will be offered.
Minimum of 2 consecutive nights
Hotel stay is for single/double occupancy, subject to specific inventory availability for stated room category and valid for room-only accommodations (unless otherwise noted).
Reservations must be made through Preferred Hotels & Resorts Redemption Desk only. Please do not contact the hotel directly.
Reservations are not confirmed until a confirmation number has been issued by Preferred Hotels & Resorts.
Auction hotel stay is non-refundable and cannot be combined with any other offers.
Your offer was low but close!
Would you be willing to pay $ per night?
You already made an offer on this hotel which was accepted. If you want to make another offer for this hotel, you may do so after 48 hours. If you have questions, please visit our support area here.
Or book now on one of these sites:
Please select your dates to see prices:
---
The Lyall Hotel and Spa in Melbourne, Australia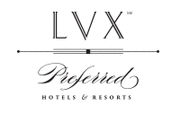 The Lyall Hotel and Spa, a part of the LVX collection by Preferred Hotels & Resorts is situated in the heart of South Yarra, one of the world's most fashionable and cosmopolitan destinations. Just a short stroll from this luxury hotel in Melbourne, Toorak Road and Chaple Street are home to countless fashion boutiques and world class restaurants. Whether traveling to see the internationally renowned Australian Open Tennis Championship, or popular Melbourne events, easy access to city happenings are granted by the privileged Lyall concierge.
An elegant residential space is enlivened by the fine design choices. Small and cozy art galleries are located on each floor, just one of the many unique qualities of your destination. Bistro Lyall invites the hungry to their epicurean haven. Elegant and bright, delight on fresh cuisine under the warm Australian sun and people watch from your view on the terrace. Indulge in a champagne toast while tasting a melange of savory and sweet plates on an incredible journey down under.
Location of The Lyall Hotel and Spa
The Lyall Hotel and Spa
14 Murphy Street South Yarra
VIC 3141
Melbourne, Australia
Nearest Airport: MEL
Amenities for The Lyall Hotel and Spa
General Information
40 Guest Rooms
On-Site Amenities
Concierge
Spa on Property
Library
Fitness Center
WiFi
Terrace
In-Room Amenities
Bathrobes
In-Room Safes
Mini Bar
Flat-Screen Televisions
Pillow Menu
Luxury Bath Amenities
Private Porches
Business
Meeting Rooms
Business Center
Conference Facilities
Nearby
Shopping
Art Galleries
Restaurants
Public Transportation
Interests
Active & Adventure
City
Culture & Arts
Reviews for The Lyall Hotel and Spa
---
We stayed twice at Lyall Hotel and Apartments. Our stay was lovely. However, the standards of the rooms and facilities are more 4 star, rather than 5 star. The location is great, with easy access to South Yarra shopping and restaurants. We had booked rooms advertised as having washing machines. Yet, the washing machine facilities were common facilities in the basement. This was quite inconvenient. Service was helpful and friendly. And we had a pleasant stay.
Rams_F11 - Colombo, Sri Lanka
---
The noise is real from the construction- in fact, we could practically touch the construction next store and have a conversation with the construction workers. We even paid more for a higher level room and still couldn't get away from it. Only 20% of the rooms are NOT next to the construction. Staff is lovely, but put in a very difficult position by their owner (who is building next store).
C L - Seattle, Washington
---
The Lyall has become something of a home away from home for us recently. My last trip was a family reunion involving several of us including my sister and nephew who had flown in from overseas. On check in I was not entirely happy with the room allocated to me as it was a little close to lobby for my liking. I asked them to what they could and went out for my appointments. On returning, I was moved to a stunning corner suite on the 4th floor. What sets the Lyall apart for me is the personal service. The fact that they remember repeat guests and offer an atmosphere that luxurious but also relaxed. The champagne bar is always fun. I love the fireplace downstairs. At breakfast I had one of the best croissants I have had outside of France. The location is wonderful too and the staff on the front desk are always happy to help with restaurant suggestions. I am already looking forward to my next visit in a couple of weeks time.
---
This gorgeous boutique hotel is a really wonderful place to stay close to South Yarra Station. The staff at reception - David,Augustine, Martin & Stephan - were very welcoming and my wife had an absolutely fabulous massage and facial from Susanna. The breakfast in the morning was delicious and beautifully presented. Gareth was a very attentive waiter. All in all our stay could not have been better andcwe look forward to a return visit.
Andrew C - Egham, United Kingdom
---
Helpful, friendly staff from booking through to check out Amazing rooms- upgraded on arrival to a ginormous suite Great location- walking distance to lots of lovely local places Highly recommend Shop around for best rate as it varies on the 3rd party websites
lucyhoneypot - Arusha, Tanzania
---