Please select your dates to see prices:
---
Armani Hotel Milano in Milan, Italy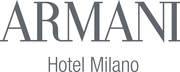 Giorgio Armani is said to have personally designed or approved every detail of his namesake hotel, from the sculptural furniture to the leather-lined walls. A new addition to the Fashion District, Armani Hotel Milano reflects the designer's aesthetic with minimalistic style and a punch of splendor around every corner. Glimpse the Duomo while sipping champagne in the spa's VIP couples' treatment room (and stay for a stint in the Finnish shower, steam bath and ice cascade). The restaurant also showcases the city, with floor-to-ceiling windows for inspiration.
Survey the city while sipping a cup of espresso on the rooftop. Join a personal shopper for a bespoke experience at the Giorgio Armani boutique in Via Montenanapoleone. Try your selections in the comfort of your room, where a tailor will make them to your measurements. Order a five-course tasting menu that features braised seabass with purple potatoes and guinea fowl-stuffed ravioli. Bypass the lines at Privé and toast the day with a glass of Dom Pérignon.
Location of Armani Hotel Milano
Armani Hotel Milano
Via Manzoni 31
20149
Milan, Italy
Nearest Airport: MXP
Reviews for Armani Hotel Milano
---
Armani team! Thanks for a more than pleasant stay. Great service, great accomodation, great food, great drinks. AND you fixed the Last Supper visit. Mille grazie!!!! Top of the line experience throughout the entire stay.
Limelight_Sweden - Sweden
---
My fiancé and I wanted I take a short babymoon so decided to treat ourselves and stay at the Armani Hotel for 4 nights. Upon arrival (and assuming due to availability), we were permitted to check in 3 hours early and were upgraded to a nicer room. The room had 2 large TVs in it; one in the bedroom and one in the sitting room area. Everything is controlled using a user-friendly iPad (we had 2 in our room for ease of access), including the blinds, the lighting and the entertainment system. There are lots of movies available free-of-charge on the TVs. You can even order extra pillows, food and pretty much anything else on the iPads. We did make the most of the pillow menu as we found the pillows and bed to be a little hard for our liking, but the option is there for you if you need it. We ordered food, evening drinks, wine and breakfast using the in-room dining service, and although extremely expensive, everything came very quickly (within 10-20 minutes) and was delicious. I would recommend the hot-chocolate to those looking for a non-alcoholic evening option! We made the most of the complimentary soft-drinks in the minibar too, which was a bonus as most hotels charge a lot for this service. We had the half-day spa experience which was fantastic; the spa is small, but felt exclusive as there were not many people around. The therapists were friendly and professional, and did well to adapt my treatment so that it was pregnancy friendly. The hotel is in a great location and we found ourselves wandering down various avenues, enjoying the luxuries that Milan has to offer. Duomo is only a 10 minute walk and the shopping area offers a variety of luxury and high-street shops and restaurants. We also took the opportunity to jump in an hour-long taxi to Lake Como for an afternoon. I was a little worried that we would find ourselves short of things to do in Milan, but there are many trips and activities to keep you occupied and we were not bored at all. Overall, a wonderful, relaxing stay at the Armani Hotel. It is costly, but in this case, you definitely get what you pay for.
---
Visited the bar only. Came for a few drinks during the day. The bar is amazing. Very nicely decorated and so classy. Staff are friendly and have a great knowledge of drinks available. Would recommend when in Milan.
---
Armani Hotel is one of the best hotels in Milan, the staff is very freindly. Whenever they see you they are smiling and welcoming. Inside the hotel you can always smell great Armani Perfume which reminds me many good memories. The rooms are quite large, and very comfortable. The service is GREAT.
---
I was there for the second time on Saturday 17th of March and was just amazing! I love every single thing there... service, design, food, the room and the bed!! I would repeat and repeat! Thanks again!
---