Please select your dates to see prices:
---
The Glenerin Inn & The Spa in Mississauga, Ontario, Canada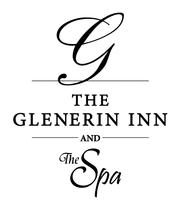 Tucked away in the Greater Toronto area of Ontario, Canada, The Glenerin Inn & The Spa was once a summer estate of a wealthy, Canadian lawyer, and despite her many roles throughout the years, the comfort of her guests has remained Glenerin Inn's primary goal. Lovingly restored in 1986, the inn is now a full-service hotel offering a piece of history along with peace of mind. The simple beauty of nature frames both the exterior and interior of the hotel; the lush foliage surrounding the stone path leading up to the inn boasts beautiful reds and browns in the fall, and verdant greens in the spring. Chic, modern accommodations include luxuriant oversized beds, and lavish, linen textiles. Relax in the spacious, elegantly appointed rooms and suites, each designed in neutral hues to foster feelings of relaxation and comfort. All rooms come complete with signature bath amenities, cable television, and complimentary internet access.
No matter when you decide to greet the day, The Glenerin Inn offers a hearty start with breakfast or brunch. Feel like spending a few extra hours in bed? A delicious start to the day is just a call away with in-room dining. After a day in relaxing, or a day out exploring, the best local cuisine is just steps from your pied-ŕ-terre. Both lunch and dinner menus at Glenerin Inn offer everything from light, casual fare for meals on the go, to delectable main courses centered around seafood, steak, chicken, and lamb. Those with a sweet tooth to satisfy need look no further than the Sweet Selection menu. Guests craving that extra touch of luxury are welcome to explore The Spa at Glenerin Inn, a full-service boutique spa that celebrates "me time" with a collection of modern and traditional therapies including intimate couples massages, luxurious facials, relaxing manicures and pedicures, and an infrared sauna. When it comes to time away, why settle for good when you can have the best? Come enjoy Toronto, and make The Glenerin Inn & The Spa a memorable part of your history.
Location of The Glenerin Inn & The Spa
The Glenerin Inn & The Spa
1695 The Collegeway
Mississauga, Ontario, Canada
Nearest Airport: YYZ
Amenities for The Glenerin Inn & The Spa
General Information
31 Guest Rooms
Non-Smoking Property
Dining
Restaurant
Bar
Room Service
On-Site Amenities
Spa on Property
Housekeeping Service
Live Entertainment
Complimentary Parking
Gardens
In-Room Spa Services
Patio
Complimentary WiFi
In-Room Amenities
Air Conditioning
Direct Dial Telephones
Satellite Television
Iron/Ironing Boards
Flat-Screen Televisions
Luxury Linens
Luxury Bath Amenities
Radio & CD Players
Individually Designed Rooms
Activities
Wildlife Viewing
Sightseeing
Nature Hikes
Business
Meeting Rooms
Conference Facilities
Business Services
Nearby
Historic Sites
Shopping
Art Galleries
Museums
Restaurants
Casinos
Golf
Nightlife
Parks
Shopping Mall
Marina
Theatres
Amusement Parks
Market
Colleges/Universities
Interests
Honeymoons & Romance
Spa & Wellness
Reviews for The Glenerin Inn & The Spa
---
My company hosted a one day event at the Glenerin Inn & Spa this past week, and all of our attendees thoroughly enjoyed themselves. The service provided by the staff was exceptional, and as an event planner, it was a joy to work with Lisa and Faye to plan our event. We used the Credit Valley Room and Oak Room for our event, and they were beautiful spaces for our sessions. The natural lighting, and architectural details of each room were definitely appreciated by our attendees. The food and beverage service was great as well - we all appreciated being able to have access to coffee/tea, juice, water and pop throughout the whole day. The venue offers a great day meeting package, and they also catered their menu to our special requests for the event without any issues. Thank you to the staff at Glenerin Inn & Spa for helping us host such a wonderful event!
Nandru2018 - Burlington, Canada
---
I booked a one night stay at the Glenerin via a Travelzoo deal for my husband and I to have a little getaway and we had a lovely time. I spoke with the front desk staff a few times prior to and during our stay and we always received superb service. I booked a package that included a three course dinner as well as breakfast the next day. The breakfast wasn't much to write home about but our dinner was delicious and the ambiance was just what I was looking for. Our room was clean, comfortable and quaint with everything we needed for one night. It also had a beautiful view, overlooking nothing but nature. The bathroom was on the small side but well arranged and again, worked for the one night. The bed was cozy but soft. Had we been staying here for several nights, our backs likely wouldn't have been happy. All in all a lovely stay and would make for a great venue for a special occasion!
FisherPrice13 - London, Canada
---
If you're not afraid of old school elegance this is the hotel for you. With thirty something rooms the Glenerin is almost a boutique. Beds are wonderful and the surrounding grounds are like a leafy oasis in the middle of the urban sprawl. Best feature? The staff are the most obliging, kind and caring we've encountered anywhere in the world, period. Norman, Svetlana, David, I could go on but I'm afraid to miss someone. The Glenerin Inn is like visiting your favorite family member.
K1340NImichaelb - Rancho Santa Fe, United States
---
We planned and held my daughters wedding at the Glenerin Inn last weekend.(February 24, 2018) It was perfection. The Inn is rustic, clean and nestled in a beautiful treed setting. The staff was amazing. Maurizio was our first contact when planning the wedding. He was so informative, pleasant and very accommodating. Once the event was booked, we were then working with Faye the catering manager. She is a wealth of information and helped us plan every step of the way. The event ran smoothly and the staff was great. They were polite, friendly and efficient. The inn has 30 or so rooms. We had a sweet with a fireplace and 2 queen beds which were very comfortable. The only issue we had was that the shower was not working. We were immediately given another room to shower in while ours was fixed. I would give the Inn a 10 out of 10 and would definitely recommend
oakvillegirl101 - Oakville, Canada
---
So very disappointing and a complete waste of money. Came with a group of women to celebrate my daughter's 20th birthday and was unimpressed by the whole experience. Food was just alright with some exceptions of it being bland and tasteless, i.e. the apple crumble. The room we were put in was so depressing, a dull room where they stick the bigger groups - no ambiance or warm touches. Ugly chairs, tables with nothing but the bare bones, not even a flower or candle to make it more appealing. We were all disappointed to think that Glenerin Inn cannot make a minimal effort to not make you feel like you've been stuck in "overflow" room. Add some accessories, buy some chairs that are comfortable and do not look like they've been there since 1985. Have staff that can actually be engaging and not just mumble when asked anything. I felt like the 8 of us just completely wasted our money and to add insult to injury, a 17% automatic gratuity was added to our bills. All in all...never again. Ugh.
MeeraPan - Mississauga, Canada
---