Please select your dates to see prices:
---
Half Moon in Montego Bay, Jamaica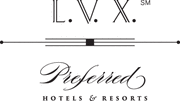 Follow in the footsteps of John and Jackie Kennedy, Audrey Hepburn and countless other luminaries, with a luxurious escape to the 400-acre waterfront paradise of Half Moon. Located in Rose Hall, an exclusive Jamaican enclave, Half Moon is awash in palm-laden beaches, seaside cottages, and endless recreational opportunities. The resort offers exquisite and stylish rooms, many with their own swimming pools, housed in a collection of Georgian-style buildings. There are several casual-to-elegant restaurants plus a handful of lively beach bars for imbibing chilled cocktails, and afternoon tea for those who enjoy this timeless ritual.
The resort does not skimp on anything, which is quite evident in every detail. There are three swimming pools on the premises, ensuring that there are plenty of plush loungers for everyone. The lavish Fern Tree Spa is a sprawling haven that features a menu of Caribbean healing methods and will leave you feeling incredibly pampered. The in-house Spa Elder is an expert in holistic healing and takes guests on a journey of wellness using island herbs and botanical remedies. The resort is home to a par 72 championship golf course, designed by Robert Trent Jones, Sr. and challenging for both the novice and pro. Half Moon also offers a wide array of water sports, and even features a new Dolphin Lagoon where guests get to swim with these marvelous creatures. Pre-arrival requests, such as tee times and restaurant reservations, can easily be arranged through the concierge and are all put in place long before you arrive on the property.
Location of Half Moon
Half Moon
Half Moon PO Rose Hall
Montego Bay, Jamaica
Nearest Airport: MBJ
Amenities for Half Moon
General Information
273 Rooms and Suites
Dining
6 Restaurants
8 Bars
On-Site Amenities
Beauty Salon
Concierge
Spa on Property
Laundry Service
Fitness Center
WiFi
Game Room
Bicycle Rental
Live Entertainment
Tennis Courts
Horse Stables
Putting Green
3 Outdoor Pools
18-Hole Golf Course
In-Room Amenities
Turndown Service
Air Conditioning
Bathrobes
Cable Television
Direct Dial Telephones
In-Room Safes
Mini Bar
Activities
Cooking Classes
Deep Sea Fishing
Kayaking
Sailing
Tennis
Water Skiing
Pilates
Scuba Diving
Snorkeling
Nature Walks
Yoga
Fitness Classes
Table Tennis
Squash
Volleyball
Family
Babysitting
Kids Club
Teen Center
Children's Menus
Teen Spa Treatments
Arts & Crafts
Interests
Beach
Family
Pack For A Purpose
Spa & Wellness
Reviews for Half Moon
---
Half Moon is our favorite place to relax. Amazing staff, from the moment we arrive, until the moment we leave. From Dean helping with our luggage, to Daniel and Latoya in the Il Giardino restaurant, everything was perfect! I also had an amazing massage from Nekiesha in the Fern tree Spa.
lgoldstein - Rumson, New Jersey
---
This was my first time to Jamaica, my fiancée and I had a good time we met some awesome friends, food was good and the weather was great . Our bartender Kimberlyn she was the best we have travelled a lot of places but she made our vacation one of the best she made us drink not from the menu but her own creation they were super great , I hope when we returned she is still there Halfmoon have a gem in there company . Thanks Kim and see you next year .
mwilly705 - Minneapolis, Minnesota
---
We visited Half Moon for one week (April 6th to April 14th) for my husband's 40th birthday and our 6 year year old twin's spring break. We originally booked a Junior suite in the West Cottages but we were upgraded to a Prestige Junior Suite in the Hibiscus area. Overall, the property is well cared for and maintained and we never got the feeling that it was over crowded at any point during our visit. Childcare: During 3 of the days, we sent the kids to the children's camp at Anancy Children's Village and they always had a good time. There were provided with lunch and a snack and kept busy with activities like swimming, horse back riding, arts and crafts, and baking. The care givers were all attentive and very good with all the kids. Property: The property has 52 pools and there were three right outside our building. One of the pools had a swim up bar and we spent lots of time having fun with the kids in the late afternoon and evenings. The layout of the resort is unique... As big as it is it will never feel crowded because of they numerous amenities and the fact that the building are two stories at the most. We are planning to explore staying at a villa next time with family and friends. Prestige Junior Suite: Hibiscus area The suite was very spacious with two flat screen tv's, a king bed, a pull out bed in the living room, double sinks in the bath room and tons of storage. The mini fridge had a little extra room to fit small items and the balcony on the second floor has amazing ocean views. We were very impressed by the accommodations and most of all our entire family was comfortable and not cramped in a tiny space. We are thankful to the Half moon team for the upgrade and keeping the room tidy during our entire stay... Not to mention the turn down service every evening!! Food: We highly recommend the premium meal plan. It seems pricey up front but you will end up spending a whole lot more if you go a la cart. I didn't drink alcoholic beverages (my husband did) but the smoothies, juices etc. are costly as well so it adds up. The food on site at the Seagrape restaurant was mediocre but the Italian restaurant was good and even the kids enjoyed the pasta. Sugar mill restaurant was also good but both would have been cost prohibitive without the meal plan. We don't go to Jamaica for the food so we did not have high expectations and were not disappointed. Spa: The spa facility is very nice and the layout is beautiful. The therapists were all kind and knowledgeable and I was even made to sign waiver when I informed them I was pregnant. I really appreciated that. It would have been nice if they had informed me before I changed into my robe that I could wear a swim suit and soak in one of the pools before my massage. Other than that, it was very relaxing. Overall, we had a great time and an excellent vacation. Even with the kids, we were able to relax and enjoy the beautiful weather and accommodations! We highly recommend Half Moon and will definitely be back!
---
the only reason I am giving this property four out of five stars is because of the wonderful staff in our villa. we booked on black Friday and received what we thought was a great deal. at check in, we were told we were getting the one villa on the property that had not yet been renovated. not the best way to start the trip. upon arrival at our "un-renovated" villa, were greeted by Janet ( our cook ), Cassel ( our butler ) and Winsome ( our room attendant ). they literally made us feel as if were guests in their own home. janet cooked from the heart and the best meals we ate that week were the ones prepared by her in the villa. the rest of the food on the property is just average with way above average pricing. I have been traveling to Jamaica for years and I am well aware of "island time"....BUT, it literally took 20 minutes at the beach to just get a beer or at least that amount of time to get a late in the coffee shop in the morning. the grounds are stunning, and the staff very friendly. make your dinner reservations well in advance b/c there is very limited availability at the restaurants when you call but when you are actually there they were quite empty. I would love to go back another time and stay in a renovated villa. when and if we go back we will absolutely request Cassel, Winsome, and Janet ! they made the trip great for our entire family.
---
If you are going to Jamaica and you can swing it financially and you want something special and kid friendly, you need to go to Half Moon Bay. This place really feels like you are in a different culture/country where as the big chains don't deliver that. First of all, the staff MAKES this resort. Highlights were the lush landscape, lots of pool/family activities, beach BBQ, Bob Marley reggae performance and the ocean view on our patio. The beaches and water are beautiful! The rooms are lovely. The pool had wonderful natural shade. The food is expensive but if you get snacks, breakfast food and wine/liquor at a grocery store (totally safe) in your taxi ride to the hotel (take a government approved taxi from baggage claim to save money) and then go to the commissary while you are there, then your lunch, dinner and additional drinks doesn't feel like sticker shock at the end of the stay. We did not do the meal plan. Here is what our kids (8 &10) say: A+ for the virgin pina coladas; you can do fun activities on the beach (i.e. banana boat!!!); marching band parade to beach BBQ was awesome; we loved the nice chess club in the lobby and the big one over by the villas; golf cart was a blast; and the attendants in the video game room were super nice. The complimentary coffee in the morning, looking at the beach, with reggae music playing in the background was worth every penny. We would love to come back. There is a tipping culture here so bring lots of $5 bills. But in our opinion, that is the way it should be. This place was so special, we planned to move to another high end resort after our fourth night and we briefly left. We came back to Half Moon after a couple of hours because it couldn't hold a candle to Half Moon and were grateful they would have us back.
stacie812 - Baltimore, Maryland
---