Tell us how much you want to pay per night for your stay at this hotel. Only you will see your offer and you'll find out instantly if it is accepted.
Number of nights left at auction prices: 20
Room: Superior King Size Bed or Superior 2 Queen Beds
Included: 18% Tax and Complimentary WiFi.
Not Included: Any additional applicable taxes, surcharges and fees are payable to the hotel directly.
How it works
You can make up to three offers for your stay date_in to date_out.
Valid Travel Dates: Apr 12, 2018 - Dec 29, 2018. Travel must be completed by

Dec 29, 2018

or will be forfeited. No extensions will be offered.
Minimum of 2 consecutive nights
Hotel stay is for single/double occupancy, subject to specific inventory availability for stated room category and valid for room-only accommodations (unless otherwise noted).
Reservations must be made through Preferred Hotels & Resorts Redemption Desk only. Please do not contact the hotel directly.
Reservations are not confirmed until a confirmation number has been issued by Preferred Hotels & Resorts.
Auction hotel stay is non-refundable and cannot be combined with any other offers.
Your offer was low but close!
Would you be willing to pay $ per night?
You already made an offer on this hotel which was accepted. If you want to make another offer for this hotel, you may do so after 48 hours. If you have questions, please visit our support area here.
Or book now on one of these sites:
Please select your dates to see prices:
---
NH Collection Monterrey in Monterrey, Mexico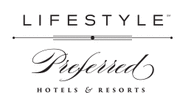 Conveniently located in downtown Monterrey, the NH Collection Monterrey, part of the Lifestyle collection of Preferred Hotels & Resorts, offers the perfect venue for business and pleasure. Modern architecture is a staple of the hotel, which is surrounded by the stunning Chipinque National Park and Mountains. The spacious rooms feature plenty of luxurious amenities, including rain showers and pillow menus.
Walk outside of the hotel and right into Monterrey's most luxurious shopping mall. Additionally, several attractions, such as the Alfa Planetarium, and corporate convention halls like Cintermex are nearby. Workout in the fully-equipped gym with incredible views of the Chipinque National Park. Enjoy dinner at the hotel restaurant serving both Mexican favorites and international cuisine. And don't miss out on a martini, the Lobby Bar specialty.
Location of NH Collection Monterrey
NH Collection Monterrey
Av Jose Vasconcelos 402, Valle de Santa Engracia, 66268 San Pedro Garza García, N.L., Mexico
Monterrey, Mexico
Nearest Airport: MTY
Amenities for NH Collection Monterrey
General Information
Pets Not Permitted
Dining
Restaurant
Bar
Room Service
On-Site Amenities
Concierge
Laundry Service
Fitness Center
WiFi
Multilingual Staff
24-Hour Front Desk
In-Room Amenities
Air Conditioning
Hair Dryers
In-Room Safes
Mini Bar
Flat-Screen Televisions
Rain Showers
Espresso Machine
Private Terraces
Bathrobes & Slippers
WiFi
Business
Meeting Rooms
Conference Facilities
Reviews for NH Collection Monterrey
---
I loved the location and the facility is not too bad. But this where I find some areas of improvement. 1.- Front desk misinformed me on when the restaurant opened for breakfast. I was told at check in they opened at 7 when in reality they open at 6.30 am. Since I did not want to be late for my meetings I missed 2 breakfasts thinking I didn't have time. When I asked the customer relations manager about it, he said they tell that to customer because they only have the cold menu ready at 6.30. He got rather defensive about it. 2.- I noticed when I got to my room I got a bottle a water. 2 days they didn't leave a bottle because I was told they run out of it. Same thing with the soap and conditioner. 3.- The beds, are set in a weird way. Hard to say if they forgot to make the bed, but the sheet is on top and the blanket under. 4.- When walking out of the elevator at 6 in the am, I almost fell. There was a water on the floor. I advised the person at the counter about it but no sign he wanted to do anything about it. That's it.
Josensd3000 - San Diego, California
---
I love this Hotel is spacious and very nice, the staff is very friendly and respectful, the view from the 11th floor is spectacular you see the whole city, at night leave the curtains open and the lights of the city illuminate the room incredibly! You can see the entire mountain range of the Sierra Madre! I think the Ginmasio needs more gadgets and weights!
Enrique Irving H - Ciudad Nezahualcoyotl, Mexico
---
Hotel is nice. Great location. Good breakfast. Nice bar area. Housekeeping personnel make rookie mistakes. They do not knock on the door if they want to go inside the room, they forget to leave towels or they leave only a hand towel, they are noise and talking load on the phone while cleaning.
Ricardo L - Bettendorf, IA, United States
---
This place has a really nice classy feel to it and when you walk out side the nicest shopping mall is right there which all the name brands you would find in Beverly Hills lol . I love this hotel . The breakfast is excellent they have champagne on the buffet with orange juice different foods and cheeses kinda reminds me of a breakfast buffet in Europe but way better . The staff is very friendly and attentive you feel safe and secure here . The rooms are excellent there are rooms with incredible views and then other rooms with just so so views . Ask to face the mountains . If you do go here use unber it's cheaper and safer . Uber here can be paid by your credit card or cash . To me this hotel is 5 Stars
skystorm12 - Monterrey, Mexico
---
I love the NH hotels and they are always worth money. I went in early February 2018. There is a mall close which is great and a bat in the lobby. The bar was usually closed when I got back to the hotel. I requested an iron for my clothes and I never received it in the two days that I was there. The HEB market a block away has great food at a good price and is recommended for hotel snacks. Just tip the bagger please. These elderly people do this only for tips.
VegasJR - Merced, California
---