Tell us how much you want to pay per night for your stay at this hotel. Only you will see your offer and you'll find out instantly if it is accepted.
Number of nights left at auction prices: 20
Room: Premier City View Room
Included: 15.15% Tax
Not Included: Any additional applicable taxes, surcharges and fees are payable to the hotel directly.
How it works
You can make up to three offers for your stay date_in to date_out.
Valid Travel Dates: Apr 12, 2018 - Dec 29, 2018. Travel must be completed by

Dec 29, 2018

or will be forfeited. No extensions will be offered.
Minimum of 2 consecutive nights
Hotel stay is for single/double occupancy, subject to specific inventory availability for stated room category and valid for room-only accommodations (unless otherwise noted).
Reservations must be made through Preferred Hotels & Resorts Redemption Desk only. Please do not contact the hotel directly.
Reservations are not confirmed until a confirmation number has been issued by Preferred Hotels & Resorts.
Auction hotel stay is non-refundable and cannot be combined with any other offers.
Your offer was low but close!
Would you be willing to pay $ per night?
You already made an offer on this hotel which was accepted. If you want to make another offer for this hotel, you may do so after 48 hours. If you have questions, please visit our support area here.
Or book now on one of these sites:
Please select your dates to see prices:
---
The Leela Mumbai in Mumbai, India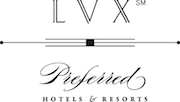 Journey through Southeast Asia and stop in one of Mumbai's finest luxury establishments, The Leela Mumbai, part of the LVX collection of Preferred Hotels & Resorts. In the heart of a bustling commercial and entertainment mecca, this property is nestled within 11 plush acres of landscaped gardens. Your urban retreat is brimming with verdant greenery and cascading waterfalls. Enjoy a hideaway while being conveniently located near popular local attractions. Renowned art galleries and downtown districts boast some of India's finest concert halls and theaters. Five notable stars awarded to The Leela Mumbai ensure dedicated service and VIP access to city happenings and events. A knowledgeable concierge will be your guide to the ins and outs of tourist attractions, business services, and leisurely pursuits.
Following a day touring the city, enjoy the added pleasure of refined amenities hand picked for each guest room. Featuring a harmonious blend of tradition and contemporary themes, neutral color palates are inviting and light filled. Spacious and airy guest rooms provide a warm and secure abode for sound sleep. Discover the hotel art gallery, acquainting yourself with national Indian aesthetics. A shopping arcade and serene spa leave little to be desired, making your hotel the ultimate travel destination.
Location of The Leela Mumbai
The Leela Mumbai
Sahar, Andheri (East)
400 059
Mumbai, India
Nearest Airport: BOM
Amenities for The Leela Mumbai
General Information
423 Guest Rooms
Dining
24-Hour Room Service
Bar & Lounge
On-Site Amenities
Beauty Salon
Spa on Property
Laundry Service
Fitness Center
Flower Shop
WiFi
Currency Exchange Service
Art Collection
Outdoor Pool
24-Hour Concierge
In-Room Amenities
Flat-Screen Televisions
Luxury Linens
Nearby
Shopping
Art Galleries
National Park
Interests
City
Culture & Arts
Hotels
Reviews for The Leela Mumbai
---
Great weekend getaway. Fun times. Happy kids, happy us. Even though home is not far from the Leela, we do look forward to the weekend holiday. The kids enjoy themselves especially at the pool. The food is good, too.
---
Went for a evening coffee with my friend in their coffee shop Citrus.. ordered 2 cappuccinos came in a normal standard tea cups..the coffee wasn't throughly brewed and it was far low quality coffee then other coffee shops in town... No complimentary cookies with the coffee...Seriously..??.serving cookies with a coffee is. the standard procedure in other luxury five star hotels..around the globe and in Mumbai itself.. The worst thing was the staff playing on their cell phones and gathering around in groups what a shame. First I thought it was staff briefing but it was gala time for them in their restaurant which is utterly unprofessional. Situated at Mumbai international airport the hotel should maintain high standards of service. I hope after this they try to get their ducks in line..There are other good properties to try for around same area. I wouldn't recommend The Leela..
---
Another lovely warm welcome at the Leela - Mumbai. always such a pleasure to come back. I stay here at least once a month. great food, fantastic amenities, very clean rooms and staff so, so accommodating. highly recommended for the individual traveler to the large families. the most painful part of staying is leaving. Can't wait to come back (home).
jas715 - Birmingham, United Kingdom
---
I have been meaning to write a review on the Leela Palace for a number of years, we have been staying at Leela for the last 4-5 years maybe once or twice a year for a period of one to two weeks at a time. This hotel is fantastic with regards to the service, decor and ambience The staff at Leela will go out of their way to assist you and make sure we have a amazing stay, From the moment we arrived, we were treated like celebrities, we were met at the entrance, and taken straight to our rooms (no need to check in - this could be due to the fact that we are regulars) Deepak who is manages the Club Breakfast was so attentive and remembered what we liked and had no issues if what we requested was not on the menu. He was so wonderful with my 6 year old niece and my elderly mum. To be honest all the staff are so respectful especially with mum, they were a couple of days that my mum stayed at the hotel while we went out shopping and Gerald (Club Manager) ensured that room service was delivered to my mum at meal times so she did not need to call and order). I must also say the pool area is small but good, Also the food at the Leela is very good, we love the Chinese restaurant. I must also say a special thanks to the Club staff and the concierge team - nothing seems to be to much trouble, even though we are a demanding group (our group size is anywhere from 4-10) on our 1st day we needed an indian mobile and I was to lazy to go to a phone shop to get a handset and it was 10pm at night and the concierge team kindly organised for 6 handsets to be delivered for me to choose one, they then set the phone up (again laziness on my part). The club staff were very friendly and all of them provided excellent service, knowing what we liked to drink!!. The rooms at the Leela are extremely clean and fresh looking. The shower is fantastic. All in all we love the Leela Palace in Mumbai - though the location of Leela is a distance from our relatives and where we like to shop, I cannot think of staying anywhere else. So a big thank you to all the Leela staff for everything they do for us, we could not ask for more and we are already in the process of booking our stay with them in November 18.
---
I arrived at the Leela ill, but busy with work. The staff were absolutely fabulous and catered for my every need. I was alone, ill and away from home, but the hotel really cared about my welfare and sent roses and a doctor. I cannot thank you enough. I will be back next time I stay in Mumbai & hopefully well enough to enjoy your wonderful hotel!
Billiewhizz67 - Durham, United Kingdom
---