Please select your dates to see prices:
---
Sovereign Suites in Nairobi, Kenya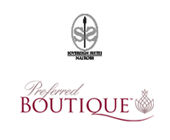 Experience Kenya and the rich culture of Nairobi at Sovereign Suites, a historic colonial building, now turned luxury boutique hotel. Located in Kiambu, a town on the outskirts of the city, this utterly charming retreat—a Preferred Boutique property, part of the Preferred Hotel Group—offers a quiet respite for those spending time in this African urban center. The property's six acres of land include a private fish dam, as well as tea and flower gardens, and the hotel itself houses 16 gracious suites. With choices ranging from Junior Suites to an expansive Penthouse, you will find the perfect fit and delight in the luxurious elegance of your accommodations. Sovereign Suites also offers a sparkling outdoor pool, a fitness center, and a spa for those seeking some indulgence. Dine on site at the hotel's signature restaurant, and tempt your palate with local cuisine, Asian specialties, and more. The hotel's grounds are ideal for a leisurely stroll, as the manicured lawns, manmade lake, and plant life beckon in the breezy afternoons. Escape to a unique oasis, while still being within easy reach of Nairobi's city center, at Sovereign Suites.
The largest city in the country, Nairobi is a dynamic metropolis, with a culture that is rapidly evolving to include a diverse food scene and energetic nightlife, among other attractions. Take time to discover the rich history of the city, which was the former capital of British East Africa, and visit the Thorn Tree Café in the Central Business district to get a taste of these English roots. The Nairobi National Museum, Nairobi Gallery, and US Embassy Memorial Site are a few additional points of interest, or you can visit the Karen Blixen Museum, based on the author's famous "Out of Africa" book. With everything from raw oysters to ostrich steaks, the adventurous eater will love the city's many off-the-beaten-path dining outposts, where an incredibly wide array of ingredients are offered. Also be sure not to miss Nairobi National Park, where you can adventure on a legitimate African safari while still in view of the city's towering skyline. Return from your day's diversions to Sovereign Suites, and make your time in Nairobi a distinctively delightful experience.
Location of Sovereign Suites
Sovereign Suites
Limuru Road Redhill , Kiambu
Nairobi, Kenya
Nearest Airport: NBO
Amenities for Sovereign Suites
General Information
16 Suites
On-Site Amenities
Spa on Property
Spa Services
Steam Room
Indoor Jacuzzi
Activities
Fishing
Nature Walks
Bird Watching
Business
Meeting Room
Business Services
Nearby
Shopping
Museums
Restaurants
Nightlife
Parks
Monuments
Reviews for Sovereign Suites
---
amazing place for a night out...the place is quiet,serene,scenic and peaceful.They have good customer service. The chef is amazing....it was New years eve so the menu was Al Carte..4 courses.we had grilled fish with fried rice and grilled pork chops with potato wedges.The soups were tasty and the portions huge.The salad was to die for and the portion huge. Their breakfast was also tasty and served till 11am.The kitchen in this hotel doesnt disappoint.Keep it up The rooms are extremely spacious and well done and very clean.The housekeepers are very helpful and courteous. The hotel however lacks amenities to keep kids entertained especially below5years and the pool abit deep.They dont have a baby pool. I recommend the place for couples and even for weddings and adult parties. Nice place.I will definately be back for a night out and dinner.
---
So this last week we had our organizations end of year party. Wouldn't have enough words to explain how well taken care of we were at the hotel. The ambience at the hotel is awesome. The staff are so warm, welcoming and helpful. The food was great. Charles,the hotel manager gave as helpful pointers at the point of organizing which came in very handy. Lovely place. We all loved it.
---
I recently visited this place for a lunch date with my friends. The service was awesome and the food even better. The pool area and the pool itself are also beautiful. The hotel is also located in a tranquil location and would probably be great for a getaway or weddings. I would surely recommend it and will visit again.
---
I had my wedding at Sovreign Suites in July 2017. The hotel is set in a very peaceful and tranquil part of Limuru, and is so serene, quiet and offers an amazing package for different events, including weddings. The food is superb, the rooms are remarkable (you should consider staying in the presidential suite), the staff are very professional and friendly. The grounds are picturesque, and offer a very good photo soot opportunity. Special shout out to the He-Goat that roams in the big compound, he made it into our wedding photos! My experience was amazing to say the least. The Manager Charles was very accommodating and helpful from the get go, and would always be ready to assist in case of any queries, and is a very professional, friendly and amiable person. Kevin the head waiter is also very well experienced in dealing with large groups and was on hand to ensure our big day was a success, and indeed it was. Special thanks to all the ladies at the reception area, your warmth and immense support throughout the days before the wedding, during the wedding and even after is greatly appreciated. I would recommend the hotel for anyone wanting an out of town experience, in a quiet and relaxed atmosphere. Anyone wanting to have a once-in-a-lifetime wedding experience should also strongly consider sovereign suites.
_smuthamia - Nairobi, Kenya
---
This is a beautiful place to stay. They have stunning views and amazing greenery. Pool area view from the balcony restaurant is breath taking. Would make for a great weekend getaway from the kids and the hustle and bustle of the city. Location easily accessible with a good road. Staff are amazing and the food portions large. Totally enjoyed the starter it was a soup of the day. The soft bread was a little dry and hard. Major downside though. Had a rib eye steak that was totally bland. Absolutely horrible. Worst steak ive had in such a plush establishment. I would definitely not recommend them for a fine dining experience but for a spot to unwind and relax i give then 5 thumbs up.
---