Please select your dates to see prices:
---
The Mount Nevis Hotel in Nevis, Saint Kitts and Nevis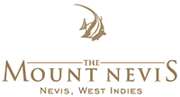 Built on a former 1800s lime plantation on the Caribbean island of Nevis, Mount Nevis Hotel & Beach Club is an intimate, family-run hotel. It enjoys a beautiful setting on 17 acres a mile from the sea and exudes "typical Nevisian warmth," according to Fodor's. Four pavilions house Deluxe Rooms, Junior Suites and Superior Suites, which include full kitchens and exquisite views of the Caribbean Sea. Memorable evening meals are served on the patio beside the swimming pool while palms sway in the breeze and the lights of the nearby island of St. Kitts shimmer in the distance.
Days here are passed lounging at the Beach Club, taking a massage in your room or simply drifting in a hammock by the pool sipping rum punch. For guests seeking an active experience, the owners are delighted to advise on island tours of plantation inns or arrange a game of golf at the nearby Roger Staiger par-3 executive course. You can take a leisurely stroll to historic Cottle Church or spend an afternoon hiking up Mount Nevis. Additional pursuits include deep-sea fishing, scuba diving and day trips to St. Barts.
Location of The Mount Nevis Hotel
The Mount Nevis Hotel
Shaws Road, New Castle
Nevis, Saint Kitts and Nevis
Nearest Airport: NEV
Reviews for The Mount Nevis Hotel
---
We visit The Mount Nevis Hotel every year at Easter for a dip in the immaculate pool and... the views! The very best views on the island. The food is fabulous - they have various themed nights (call in advance to check). We've never been let down by the friendly staff and the mouth watering meals.
JennW4 - London, United Kingdom
---
6 days of perfect peace and tranquility. We loved every minute of our stay here and would recommend it to anybody. Natural Caribbean countryside at its best. Just as a footnote. There was a stray dog in the grounds I befriended her while we were there she was so quiet and gentle but very nervous. Please be kind to her and give her a few titbits. I would love to know how she's doing.
watkins443 - Henley-on-Thames, United Kingdom
---
Everyone that works here is so hospitable and accommodating. One of the most beautiful beautiful settings I've ever been in. Reminds me of my favorite place, the Adirondacks of NY because you see water and mountains everywhere you look. WE took to calling this the Adks in Caribbean. You never want to stop staring at the stunning views that surrounds this place. Literally everywhere you look, you could just stare. All of the employees are more than accommodating , helpful and friendly. Patrivia is the nicest hotel employee I've ever met anywhere ever. She does everything with a smile and seems perfectly pleasant about any request. She's the "shuttle driver" to 2 the closest beaches. This a great time to get more local recommendations. Be sure to try the welcome rum punch, best one I've had at any island get away. Not only is it tasty but it comes with friendly conversation with Babita. She was so helpful and great for food recommendations and local info. The grounds of this property entice you to just sit and stare but resist! Be sure to walk around, up into the hills and down to the remains of Cottle church (built in 1826 for slaves and owners to worship together). You will see and hear monkeys, roosters, donkeys, cows and sheep; it's wonderful, really. The only downside, which really isn't as long as you are prepared, is the remoteness if you need something and don't have a car. (Cabs are more expensive here than in St. Kitts). The toiletries aren't great and they don't have moisturizer; that was unexpected so we made do. If you have a car, no biggie. We didn't have a kitchenette, just a mini fridge and a microwave so no wine glass or a corkscrew (ask and receive !). The larger units have kitchenettes, and are hopefully better stocked. Probably best to have a car if you want to get out and about or are staying for a full week. Dinner was surprisingly good as on par price wise with other better restaurants. Dining by the pool overlooking the sea and mountains makes it even better. When you imagine a romantic, quiet getaway this is the place you conjure, and you don't even know it until you get here.
---
The Mount Nevis Hotel is an unsung gem in Nevis. The rooms are a good size and have balconies overlooking the sea and St. Kitts. The view is spectacular. They are beautifully decorated. Wonderful fabrics and simply, tastefully done. The swimming pool is large and like the rooms has a spectacular view. The main building is also beautifully decorated. The staff are warm and friendly. The food is good. Service can be slow but that is typical on Nevis. At the bottom of the hill on which Mount Nevis Hotel sits is one of the best and least used beaches on the island. You also go by the Cottle Church on the road - a ruin which has a good and moving history. You really should try this hotel!
Pampurves - Caledon, Canada
---
We had a peaceful week in early December. The staff were friendly. The food was good and plentiful. The surroundings were unspoilt with just birds donkeys and monkeys to watch. Very clean though out . Lovely large rooms. Taxi service provided by the hotel for trips to the beach. Would recommend if you like isolated beautiful places
pam052 - Suffolk, United Kingdom
---