Please select your dates to see prices:
---
Nisbet Plantation Beach Club in Nevis, Saint Kitts and Nevis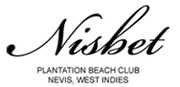 Nisbet Plantation Beach Club retains the Old World charm of its sugar plantation days in the 1700s, when Nevis native Fanny Nisbet and her husband, a British Navy captain, helmed its grounds. The first "gingerbread cottages" welcomed guests in the 1950s. Today the resort, overlooking a rocky, windswept beach in the shadow of Nevis's mountain peaks, is renowned for its service. Butlers address guests by name as tropical cocktails appear by the tranquil beachside infinity pool.
Rise early and take a Vespa for a spin around the island under the clouds of Nevis Peak, an extinct volcano – Christopher Columbus mistook the foggy halo for snow when he spotted the island in 1493. Catch a glimpse of green vervet monkey roaming the roadside vegetation and curious hummingbirds hovering near flowers. Cool off at the beach bar when you return, feet in the sand. Admire Eva Wilkin paintings in the Great House as buttery Caribbean lobster melts in your mouth.
Location of Nisbet Plantation Beach Club
Nisbet Plantation Beach Club
New Castle
Nevis, Saint Kitts and Nevis
Nearest Airport: NEV
Amenities for Nisbet Plantation Beach Club
General Information
36 Guest Rooms
Connecting/Adjoining Rooms
Dining
Outdoor Dining
2 Restaurants
Bar
Afternoon Tea
On-Site Amenities
Spa on Property
Gift Shop
Fitness Center
Outdoor Pool
Tennis Courts
In-Room Spa Services
Outdoor Hot Tub
Wedding Planning Services
In-Room Amenities
Private Patios or Balconies
Turndown Service
Air Conditioning
Bathrobes
Ceiling Fans
Hair Dryers
In-Room Safes
Mini Bar
Iron/Ironing Boards
Coffee & Tea Facilities
Complimentary WiFi
Activities
Bicycling
Croquet
Deep Sea Fishing
Hiking
Kayaking
Tennis
Scuba Diving
Snorkeling
Horseback Riding
Family
Cribs
Babysitting
Rollaway Beds
Interests
Beach
Pack For A Purpose
Spa & Wellness
Reviews for Nisbet Plantation Beach Club
---
We were quiet apprehensive visiting Nisbet, changing from our usual destination. We resourced the holiday carefully and ask questions here and read the reviews, so we were aware of the wind and cool pool, both however turned out not to be a problem. We arrived in the dark after a two hour Gatwick delay, transfer was easy and after leaving St Kitts airport we were in Nesbit within a hour. Check in was quick and easy, although 11 guests arrived, each set of forms and keys were laid out in the reception so there was no waiting while others were dealt with, then after a quick cold towel and cocktail we were soon in our room. The room was a lower delux premier suite close to the beach, pool and bar. The room was cleaned daily, with change of towels and turndown service, a nice big room. We were on an English all inclusive stay, this works for us and we were glad we had had, drinks and food at Nesbit are quiet expensive, but so is the rest of the island. We enjoyed several beers, cocktails and wines a day. Food was excellent in all three resturants, with plenty of choices for breakfast, lunch and dinner, in trouth I don't think we had one bad meal. The great house serves high class food and on most nights I could have eaten all dishes that were offered, the choice was that good. The hotel is pretty laid back, on most nights we were last in the bar at 10.pm. All the staff were great, although some do seen to work harder than others and others work hard at doing nothing ! We did notice the wind, but only for the first few days after which we were pleased for the cooling breezes as on most days it was red hot. Yes the pool is very cool, but once in is great for doing lengths or having a cool dip. We had a tour around the island with Calvin that was well worth it and enabled us to see a few places and stop for a killer bee. We also done the Friday afternoon rum tour, that has replaced the famous pub crawl. The rum tour is in fact a bar tour of five small bars/ runs shacks, it was good fun and you could purchase what you wanted at each location, so no pressure to have a rum each time. I would say that in the hotel this is advertised as a hotel rum and sugar history tour, not a bar tour so it is quiet misleading but again great fun. The Thursday night barbecue was well run and organised, with hotel guests seated in the breakfast resturant, this was one of the best, if not the best of these types of functions we have been to in 20 years of travelling to The Caribeean ( also the band was great). There were a few things that maybe could have been better ( more for our liking !) but didn't spoil our holiday in anyway at all. We didn't venture on the managers earlier morning walk, the 5 miles put us off, maybe a smaller hike half this distance once a week would be a good idea ? We found it slightly difficult in getting into the sea, there is no clear path from the Nesbit beach with a few rocks for the first few metres, would it be easy to clear a path and flag it up, or build a small walkway jetty ? The hot tub is very hot and in fact it is in a very poor condition with loose tiles and mastics, we only used it on a couple of occasions. We wasn't sure if a beach water and bar service was offered or not, during our 11 day stay I think we were only offered water or a drink from the bar whilst on the beach on 3 occasions, it wasn't a problem for us to get up, stretch our legs and walk 50m to the bar. On a couple of nights returning from the Great House we bumped into some Donkeys graving on the Avenue of Palms, that was a nice/ funny surprise. All in all, we had a smashing holiday, we just wanted to relax and chill which we did, the more time we spent here, the more Nisbit grew on us, and in the end we loved every minute of it. Perfect for laying back, chilling out and letting the world go by, we will have no hesitation in returning soon. If you like good food, strong drinks and a chilled relaxed atmasphere then it's defiantly worth a visit, but for us we were glad we were all inclusive.
amosite - Gillingham, kent, England
---
Nisbet Plantation is a small piece of heaven. Its staff are the angels. I feel like I am repeating all of the wonderful reviews of Nisbet, but it is certainly worth repeating. I spent a week at the Plantation and could not have been happier. Dinner in The Great House every evening was outstanding. The menu seemed to have all of my favorite things on it every day. I looked forward to previewing the menu at the front desk daily. From fresh fish to lamb to lobster - it was all prepared superbly. Same goes for breakfast - the juice of the day, mango pancakes, all delicious while overlooking the ocean. And just like every other review - the staff is amazing. Calvin picked us up at the water taxi when we arrived and drove us on our daily excursions. He is a genuinely warm, caring soul. Same goes for the restaurant staff - Don, Nicole, Roslyn, Angella, Dan, etc. You see those very same names among the reviews because you feel as though you just made your best new friend when you meet them. And talk about salt of the earth - we participated in the morning manager's walk with Tina. What a pleasure. These are all people that care about making your stay the best stay. And that is exactly what happened. The cottages are spaciously laid out along The Avenue of the Palms. Regardless of which cottage you select, you feel as though you are the only guest at the resort. Same goes when sitting on the beach or swimming in the ocean. Nisbet makes you feel good about everything. It is authentic Caribbean styling with top-notch service. I am already counting the days to my return visit.
Homebody1919 - Philadelphia, Pennsylvania
---
You will see from my previous entries on this site I've been here many times, but this time, after my wife's passing last year, I visited on my own, not without a certain amount of trepidation. I am into my second week now, and I needn't have worried at all. I have been treated like royalty. Every single member of the staff, including those new to the Nisbet, have made me feel so at home and I have not had one iota of loneliness. I will not go into detail about the food, room, etc., as it is all very much the same excellence here. There have been some small changes... but nothing too drastic. A wonderful place to visit and relax, particularly at this time of year (April) as the weather is fantastic. Thank you Nisbet for your kindness and affection. I will of course be returning next year to my home from home.
N R - Bridgend, United Kingdom
---
My Empress found this place, to host our return to the Caribbean, after a 30 year gap, and I can honestly say I doubt if anywhere would have suited us better. We are not, by nature, lovers of carefully manicured hotels, preferring places that look like they have been part of their setting for more than a few decades. Nisbet Plantation has certainly been in its' setting, for several hundred years, since before Nelson walked there, and it has been a resort hotel since the 1950's. The 36 cottages are well spread out, in very spacious grounds, and the place has a restful, unhurried vibe that is extremely relaxing. The cottages are of various sizes and are quietly elegant, rather than of blue riband standard, so if you are going to be unsatisfied with anything less than six star level accommodation, this is not the place, for you. However, if you would enjoy being welcomed, with old-fashioned hospitality, into a team that feels more like a family, this is an unforgettable place, in very beautiful surroundings. This is a fine location, with much to recommend it, but the three things that absolutely set Nisbet apart, are the staff, who are so friendly/a joy to deal with, the food, which is excellent, by any standards, such that we rarely ate out, during our two weeks and the live music, both in the Great House and at the weekly beach barbecues. The island of Nevis, itself, was also rewarding, being quite unspoiled and lush, with monkeys, donkeys, sheep and goats, wandering free. Island high spots, for us, were the snorkelling, with turtles, rays, brightly coloured small fish and flying fish; climbing the mountain, which our son and his girlfriend did, with a guide; the rum tour, with Calvin, who was a mine of local information and, finally, the Botanical Gardens, with their talking parrots, and top class Thai restaurant. To return to the best feature, of our holiday, the staff at Nisbet Plantation, ably marshalled by the General Manager, Tim, and the long-standing trio of top class women, Angella, Violet and Roslyn, who pass on their friendliness and high standards, to the rest. We will be coming back, to see them all !
Ampullae - St. Helier, United Kingdom
---
Classic Caribbean resort with friendly welcoming staff, many returning visitors from US and UK, and a relaxed quiet vibe. Hotel manager and his wife are lovely. Not for you if you like everything hip and brand new but perfect if you want to relax.
---