Please select your dates to see prices:
---
The Imperial New Delhi in New Delhi, India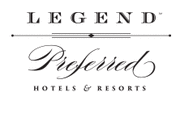 Bear witness to the royal treatment of hospitality, a hallmark of India, and The Imperial New Delhi. Built in 1931 by an associated noble from the UK, the hotel presents a visual celebration of it's colonial past, with a unique blend of contemporary accouterments. This landmark hotel is part of the Legend collection of Preferred Hotels & Resorts, alluring international travelers for almost a century. In a place where globetrotters could once toast with the King or Ghandi, it's no wonder people keep coming back for more. Located on the Janpath, experience the city only steps away from renowned shopping and major attractions. Walk to the nearby India Gate, or take a short drive to the Red Fard or Jama Masjid.
A white washed facade and impeccably designed interiors contribute to the elegant opulence of each hotel feature. Allow the concierge to be your guide to a sprawling metropolis, discover an adventure without any of the planning. After a day of sightseeing, a delightful garden encases the hotel property, a magnificent backdrop for leisurely jogs or nature walks. Indulge in a fresh juice by the sparkling pool, and rejuvenate your body and mind in the new state-of-the-art Health & Raquet Club. Explore haute couture collections available at The Imperial, Chanel being amongst the many luxury brands with a resort boutique. Top it off with an incredible dinner at one of the 7 restaurants, tasting a foray of international specialties on a memorable journey to India.
Location of The Imperial New Delhi
The Imperial New Delhi
1 Janpath
110001
New Delhi, India
Nearest Airport: DEL
Amenities for The Imperial New Delhi
On-Site Amenities
Concierge
Pool
Spa on Property
Fitness Center
In-Room Amenities
Mini Bar
Business
Meeting Rooms
Conference Facilities
Nearby
Shopping
Museums
Monuments
Interests
Family
Spa & Wellness
Reviews for The Imperial New Delhi
---
One of the best hotel in Delhi , Iconic property..from security to restaurant each and every one is very supportive and eager to help .Good food and fabulous service . Very well maintained hotel ..Must visit place in Delhi . Keep it up
---
Loved the hotel itself. Beautifully decorated, great history, spa and location. Room service & front desk staff were great, but there was definitely a lack of service in multiple dining facilities. Overstaffed with very few other customers for breakfast and lunch, their staff took a very long time to come back for beverage orders, and were very rude cutting in front of us to bend over backwards for the British people over Asians & Americans like ourselves and others that we noticed. You literally have to stand up and flag someone down to get their attention despite the fact that they stand around like they are looking for something to do. If you're British, I definitely recommend you stay and dine here as you'll definitely receive 5-star treatment here. If you're American or Asian, just know they'll take care of the British first before you as it caters to the UK crowd. Also, they charge for an art tour of the hotel for museum ticket prices! LOL! We've stayed at many 5-star hotels where tours are included. This is a first! Having said that, we still had a great stay aside from treatment from the dining staff as that is only a portion of the stay. Again, we loved the hotel itself. Beautifully decorated, great history, spa, and location.
jrsq39 - Winter Park, Florida
---
I have stayed in many hotels, b&bs, resorts in my 68 years. The Imperial is the nicest of all. My sister and I stayed in the Eliza Wing, a floor for women travelling without men. The pink was lovely, not overdone. The decor throughout the hotel celebrates the part the Imperial played in history. Every member of the staff seemed pleased to be working there, and were interested in and remembered us from one encounter to the next. The food and service in all the restaurants we visited was fabulous enough that we weren't tempted to leave the hotel. The driver, though, encouraged us to stop on the way in from the airport for some "street food" which he assured us was served using gloves. Delicious. I will most definitely return to the Imperial on my next visit to India.
---
I agree with the review by "disports." Imperial has a number of five-star features but is overpriced for what it offers and distinctly stuffy. The rooms are small and antiquated (not in a nice way). There was a problem with the smoke sensor in our bathroom, activated while showering(!), so that was very disruptive. Hotel did not do anything about it, handled the situation in an unprofessional manner. I am not staying there again. So many nicer & cheaper 5-star hotels in Delhi.
Marijan Z - Kazanlak, Bulgaria
---
From the moment you enter the hotel you are very well looked after. From the traditional welcome ceremony to the check in and then to your room the process is very smooth. Our room was spacious well appointed and perfect for our one night stay. We had lunch overlooking the gardens and the food was very good as was service. In the evening we ate in The Spice Route. Again excellent food well presented and attentive service. Overall an excellent hotel in New Delhi.
Ian D - Edinburgh, United Kingdom
---