Please select your dates to see prices:
---
AKA Central Park in New York City, New York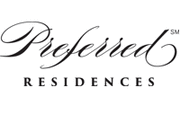 The luxury of an intimate five-star hotel, the access of a premier location, the convenience of high tech amenities, and the comfort of a home away from home - AKA Central Park brings everything together in one impeccably designed building on 58th Street in New York City. This luxury extended stay, just a block from 5th Avenue and the green expanse of leafy Central Park, is at the heart of New York's most vibrant city life. Renovated and redesigned as an antidote to the ordinary, the sleek lines and clean decor of the spacious apartments provide all of the comforts of home, along with the service and amenities of a luxury hotel. It is the best of both worlds.
From elegant studios to one and two-bedroom suites, all of the fully-furnished apartments are modern, with a sophisticated style that is very much at home in New York. Gourmet kitchens with granite countertops, oversize bathrooms with mosaic tile flooring, flat-panel televisions and granite countertops provide touches of chic, and turn suites into upscale homes. Complimentary internet access and local phone calls make business at home easy, while the 24-hour doorman and concierge service ensures you always have what you need. A modern spa and gym and business center add the final touches, making this home away from home even better than the original.
Location of AKA Central Park
AKA Central Park
42 West 58th Street
10019
New York City, New York
Nearest Airport: LGA
Amenities for AKA Central Park
General Information
134 Guest Rooms
On-Site Amenities
Concierge
Spa Services
Housekeeping Service
Laundry Service
24-Hour Front Desk
Complimentary High-Speed Internet Access
In-Room Amenities
Air Conditioning
Direct Dial Telephones
DVD Players
Satellite Television
Wet Bar
Fully-Equipped Kitchen
Luxury Bath Amenities
Business
Business Center/Services
Nearby
Shopping
Museums
Restaurants
Nightlife
Interests
City
Culture & Arts
Family
Reviews for AKA Central Park
---
We spent 6 nights at the AKA Central Park, and would definitely return. The location is excellent- only a couple of blocks to Central Park, another block or so to the Columbus Circle shopping centre (including a great Whole Foods, so we could stock up on breakfast, snacks, and a couple of dinner/supper options as we needed during the week), a couple of subway lines within a block or so, easy walking distance to 5th Avenue shops, and lots of dining options within easy walking distance. The facilities in the hotel are fine - small gym obviously designed for men (the hand weights started at 5lbs and went up in 5lb increments); free laundry is great (no need to hoard quarters). The amount of space we had (one bedroom, separate living/dining room with kitchen) meant we had a very comfortable stay. A couple of criticisms - the toilet in our apartment blocked up a couple of times for no apparent reason - fixed quickly but annoying this was a repeated problem. And the air con thermostat in the bedroom didn't work well so it was quite warm. I'd also like more light in the bedroom - the bed side lamps were just ok for reading but another lamp or something would be good.
---
AKA is the ideal place whether it be for a short or long term visit. Staff is outstanding. Amenities are on point; great 24hr gym though I would suggest TV screens other than those on cardio equipment; Bulgari in room, WiFi and a super location. The Cafe is terrific as well. Great selections namely homemade muffins and cookies. Anton, the GM, Luciana in Sales, Lilli and all of the Front Desk and Housekeeping teams are a delight. The perfect home away from home. Oh, and the business center and laundry facilities are an added bonus.
Traveler25NYC - Louisville, Kentucky
---
Friendly staff, amazing location, clean room with everything needed. Stayed only night but will definitely stay here again. They extended my check out time to 1pm which was a really appreciated gesture. Thank you!
---
From the moment I checked into this hotel I was greeted with some of the friendliest, most professional staff I have ever met. Front Desk, Café, Bar, Housekeeping, Every single team member I came in contact with were smiling and always going out of their way to help. The rooms are spacious and beautifully appointed and is in a fantastic location. There is absolutely nothing I could say in fault this property. I am a travel consultant and have stayed in many properties all over the world. This hotel stands out because of their AMAZING STAFF and their outstanding team. Would definitely recommend this property to all.
---
Came here for a six day vacation and found this place to be more of an apartment/long term stay place and not a hotel in the traditional sense. Housekeeping came on Thursday, one time in 6 days! The room was large and quiet and the water eventually got hot in the shower. The only bonus is that there was a small fridge , sink and microwave. There is also a complimentary laundry room. More evidence that this is a long term residence. I want the hotel experience or I will book a home away type place. Location was good but I wouldn't stay again.
Pentepedia - Windsor, Canada
---