Please select your dates to see prices:
---
The Mark in New York City, New York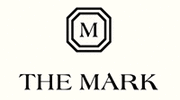 The Mark is housed in the 1927 landmark building at the corner of Madison Avenue and 77th Street. But inside, The Mark has been completely reimagined and given a new life and identity for the 21st century by legendary designer Jacques Grange. Newly reborn, The Mark combines old-world comfort, avant-garde design, up-to-the-minute technologies and an unprecedented level of personal service. Drawing on the expertise of an extraordinary group of talents, The Mark hotel is now a beacon of high French style, immaculate British service and modern American technology and comfort. The guest rooms and suites are private havens of quiet, understated luxury, seamlessly incorporating the latest personal technologies into Grange's sublimely serene décor and furnishings. Situated on one of the Upper East Side's best block, surrounded by New York's premier museums, shops and restaurants, and the splendor of Central Park, The Mark not only surrounds you in luxury and style, it places you at the epicenter of Manhattan's social cultural riches.
Renowned chef Jean-Georges Vongerichten provides exceptional culinary delights at The Mark through his sophisticated eatery, The Mark Restaurant by Jean-Georges, and 24-hour room service. The Mark Bar, the creation of designer Guy de Rougemont, is a chic and seductive cocktail lounge where the right mix of New York's upper echelon convene. Frédéric Fekkai's Salon Mark, from a stylist who has coiffed the tresses of every Hollywood heavyweight, provides in-suite services and preferred client status. The Mark also offers pet sitting and dog services, round-the-clock concierge, and supervised childcare to meet your needs. The enviable address allows you to take Manhattan by storm and experience just about everything the Big Apple has to offer. The bright lights of Broadway, Wall Street, Central Park and Fifth Avenue are all within walking distance or a short taxi trip. Fine restaurants and designer boutiques are in every direction, while hip neighborhoods, such as Chelsea and the Meatpacking District, are easily accessible as well. Experience the vast riches of Manhattan in superior style and comfort with a stay at The Mark.
Location of The Mark
The Mark
25 East 77th Street
10075
New York City, New York
Nearest Airport: LGA
Amenities for The Mark
General Information
150 Guest Rooms
Pet Amenities
Pet Friendly
Dining
Restaurant
24-Hour Room Service
Bar & Lounge
On-Site Amenities
Beauty Salon
Concierge
Shoe Shine Service
Complimentary Newspaper
Housekeeping Service
Laundry Service
Fitness Center
WiFi
Currency Exchange Service
Multilingual Staff
Valet Parking
Music & Movie Library
In-Room Spa Services
Personal Shopping Service
In-Room Amenities
Turndown Service
Air Conditioning
DVD Players
Satellite Television
Marble Bathrooms
Flat-Screen Televisions
Luxury Linens
Luxury Bath Amenities
Mini Refrigerators
Business
Business Center/Services
Nearby
Shopping
Museums
Restaurants
Nightlife
Parks
Public Transportation
Interests
City
Culture & Arts
Summer Getaways
Reviews for The Mark
---
In my opinion, The Mark is the best hotel in NYC. Not only is the staff friendly and welcoming but you get the feeling that they actually care about you. They will go above and beyond and make every interaction a positive one. Maarten at the front desk checked us in, and personally brought us to our room. We mentioned it was our anniversary, not thinking anything about it we settled in quickly and went to out to dinner. Upon our rerun there was a beautiful bottle of champagne and a hand written note congratulating us, it was just so thoughtful. In the morning we decided to stay in bed and order room service, Gail who took our order was so sweet and accommodating to my wife's dietary needs and made sure the food was prepared for her correctly. Sometimes it is hard to travel when you have so many restrictions but The Mark made it seem so easy. We felt so comfortable at here and are excited to make this our new home away from home!
seanlallyy - New York City, New York
---
I started staying at the Mark before its renovations and loved it. Now it is even more beautiful and still is IMHO the best hotel in NYC. I love being on the UES and the service is excellent. I went with my two young daughters and they had the best time. The staff catered to them and made them feel at home.
Matthew R - Boca Raton, Florida
---
I have stayed at the Mark for the last 8 years. I come about 3-4x per year for a week at a time. Over the past 2 years I have been increasingly disappointed each time. I come back only due to the location. I have held off from writing a review as I keep thinking maybe this was a one off, let me give it another chance. Last time the service was so bad I met with the general manager and spoke to him about it. However, each time the Mark continues to disappoint. We have many friends who have the same issue and have decided to stay elsewhere. There is huge turnover in staff. Each time we come there are different people. The only consistency is the concierge team and they are great. The rooms are average - tired—but I am ok with that- although I spend an average of $1200/ night. However, the service is increasingly poor. On Sunday my husband and I went down to have breakfast in the breakfast room ( which is included with our room since we booked through Amex centurion fine hotels and resorts)- we were told by the manager they don't accept walk ins! I didn't realize that being a hotel guest paying $1200/ night we would be considered walk ins. We were told we should have made a reservation as it was mother's day. We spoke to the hotel guest relations Minela and she was not able to help us get a table. We informed her/ front desk that we should have been informed by email or in person at check in if we needed to make a reservation for breakfast. That would have been the very simple thing to do to inform hotel guests that they would need to make breakfast reservations because otherwise they could not be accommodated. Or better they should block tables for hotel guests. Not accommodating your hotel guests for breakfast is probably not something a hotel such as the Mark should do. We stay at Aman resorts, Cheval Blanc, mandarin oriental, four seasons throughout the world and we have never experienced a hotel that does not accommodate its own guests for breakfast. We stay at the Mark because we prefer being on the upper east side and we prefer a boutique hotel feel. However, after all these years and the many chances we have given it—there are always consistent service issues— We will be looking at other options such as the Carlyle and the Surrey. I suggest you do the same if you are a discerning traveler and don't want to be disappointed.
lgalondon2018 - London, United Kingdom
---
Possibly the worst service of any "5" star hotel in the world. They have high staff turnover, exceptionally poor service, they don't feel the need to be accountable and do the minimal work. Example: we checked into the hotel Friday night. Sunday morning we go down for breakfast and they tell us that even though breakfast is included in our US$1,200 room rate, they cannot accommodate us for breakfast because the restaurant is full for Mother's Day! Nobody bothered to inform us at any point during our stay that we need to book in advance for breakfast (which frankly we shouldn't need to do given the amount we are paying per night), nor do they block tables for any of their hotel guests (nor do they inform us we need to book a table, even though we were there for breakfast on Saturday), the restaurant manager makes zero effort to accommodate or find a cancellation (and says, " no walk-ins accepted!"), the front office manager is completely apathetic and defers to the guest relations manager who says "I understand you are frustrated" and proceeds to do...nothing! Example 2, I order an espresso to the room, the bill says $7.00 for the coffee and $7.50 "delivery charge" plus tax and service! I have never seen a 5 star hotel charge for delivering an espresso to the room - and the delivery charge is more than the espresso charge! The staff at the front desk is poorly trained, they obviously have an outdated software system that doesn't recognize repeat guest or regulars. This hotel is a 3 star at best! Total waste of money and the most apathetic service anywhere.
FA052018 - London, United Kingdom
---
Not possible to review the Mark Hotel New York as despite having a confirmed booking of 2 rooms for this Sunday for 3 nights, upon telephoning to reconfirm booking the hotel said booking had been cancelled!!!??!! They were fully booked for one of the nights and were quite rude and unhelpful in their attitude. Fortunately we were able to find accommodation elsewhere.
750toby - Sea Island, Georgia
---