Please select your dates to see prices:
---
The Ritz-Carlton New York, Battery Park in New York City, New York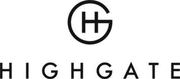 The Ritz Carlton is synonymous with luxury and elegance. You expect nothing short of impeccable services and posh surroundings. Join us as we create the ultimate Manhattan experience; catered to your needs.
With striking views over New York Harbor, Ellis Island and the monumental Statue of Liberty, The Ritz-Carlton New York, Battery Park offers a superlative cosmopolitan experience, conveniently close to Wall Street and lower Manhattan's landmarks and attractions.
Location of The Ritz-Carlton New York, Battery Park
The Ritz-Carlton New York, Battery Park
Two West Street
10004
New York City, New York
Nearest Airport: EWR, LGA, JFK
Reviews for The Ritz-Carlton New York, Battery Park
---
I stayed here on March 9th for 4 days I had a amazing suit over looking the Statue of Liberty the staff went above and beyond to make my stay amazing always going the extra mile to help I highly recommended staying here and I cannot wait to go back
---
I often stay @ the other end of West Street but couldn't get into my local haunts so shelled out for the Ritz-Carlton. I say shelled out but the price difference wasn't as much as I expected, then again, you pay a small fortune for a small box here. The room was of a generous size for and the bathroom was not much smaller than some hotel rooms nearer the office, My room overlooked the river so I slept well every night. Breakfast was fine but the staff seemed to be on cruise control leaving my guest and I having to repeatedly ask for service; not good given the restaurant was about 80% empty. Front desk and doorman were alway bright eyed, welcoming, and on proactive but the concierge appeared absent when needed.
NoraTitt - London, Canada
---
Great views. Amazing food. I spent a Christmas here and the food was wonderful and staff very attentive. A convent, clean, and sharply decorated hotel. I strongly recommend them for their excellent staff.
RebeccaFerron - Knoxville, Tennessee
---
I stayed here on business. Caveat: I am not the CEO, nor even one of the higher echelon people of the company that paid for my two day stay. Hence, I did not end up staying in one of the higher end rooms that overlook The Statue Of Liberty. No telescope to see the sights...having said that, I was very pleased with my room on the third floor overlooking the entrance to the hotel. It was quiet enough (ALWAYS pack ear plugs when staying in Manhattan...), had a nice soaking tub (the trend is moving away from tubs...BAD move, hotel chains) large enough, especially when understanding sq. footage in NYC, and comfortable. The gym is large and well appointed, in terms of cardio. Bottled water available everywhere. House keeping was extremely friendly, efficient and quick. Front desk solved a key issue (pull door all the way shut before inserting key to regain entry). Kevin at the bar was, in a word, amazing. His demeanor, friendliness and ability to make a variety of great mixed drinks was key to my stay. 'Nuff said.
johnnyboomboombuck - Danbury, CT
---
I was in nyc for a night and decided to spend a bit more and stay at RC Battery Park. I'm a Marriott platinum member. I took the red eye from the east coast and so got to the hotel around 730 am. They did give me a room this early. They don't honor Marriott platinum so meaning no lounge access; even though it's owned by Marriott. The hotel looks dated. Elevators are old and hallways need some TLC. They did upgrade me to a suite but this was overlooking the air Conditioning units on the roof. So much for getting a river view. I did ask for a change but they were sold out. Lounge access was for $150 per night even though I am platinum. The room itself is nothing great and they need to renovate to come into the 21st century. Very few charging points. Overall I was not impressed at all with this property. My reason. for 3 stars is that this it Ritz Carlton. The brand promise is exceptional, in terms of hardware & service. Well there was nothing exceptional about anything in the hotel, the property and the staff attitude is average at best. This could just as well have been the Marriott across the road and it's half the price. If you want to spend this kind of money, head to Four Seasons downtown. It's across the highway and it's genuinely exceptional. I wouldn't spend the money again at this RC property.
---