Please select your dates to see prices:
---
Royalton New York in New York City, New York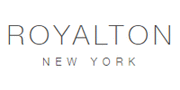 In the bustling and buzzing epicenter of New York, mid-town Manhattan, Royalton continues its reign as a leader in the hospitality industry with a thoughtful combination of cutting edge design and traditional sensibility. After twenty years as the place to see and be seen, Royalton has undergone a savvy reinvention, reopening its iconic doors to an intelligent, modern design that continues to resonate with stylish, culturally aware visitors from all corners of the globe. The classic minimalist charm of the hotel's guest-rooms has been meticulously re-imagined, retaining Philippe Starck's original bold features while updating the rooms to accommodate the needs of the 21st century jet-set. Public spaces are more modern, more intimate and offer a comfortable sensuality that truly reflects the dynamic splendor of both the hotel, and the city it calls home.
Guests of Royalton find the energy of a city filled with possibility right at their fingertips; from world class shopping, to trend setting galleries, to ground breaking theater, to innovative gourmet menus. Inside, find a crystalline glass vestibule that instantly sets the tone for the emotional, atmospheric experience yet to come. Visitors are welcomed by Royalton's famous "runway", now warmed with dusty earth tones gradating from sultry to a majestic, while Bar Forty Four creates an intimate setting with subtle views extending from the entrance and lobby to the cream toned leather walls of Brasserie Forty Four, the latest eatery by John McDonald of the acclaimed Lever House. Full-height glossy mahogany niches introduce luxury and drama to the guestrooms, and the original slate bathrooms are accented with hundreds of mirrored tiles. Rich, resonant, and real; Royalton's experience is as uniquely fulfilling as is New York.
Location of Royalton New York
Royalton New York
44 West 44th St.
10036
New York City, New York
Nearest Airport: LGA
Amenities for Royalton New York
General Information
208 Guest Rooms
On-Site Amenities
Fitness Center
WiFi
Valet Parking
In-Room Amenities
Complimentary WiFi
Reviews for Royalton New York
---
From the moment we stepped out of the cab from JFK to when we left after a 4 day fabulous break, we had the best ever experience at THE ROYALTON HOTEL! Marcos, Noelle, Sean, Neil and SAM (the list is endless!!) all helped to make our stay be a great experience. The front desk was always extremely helpful despite our endless questions. Nothing was too much trouble. They are very patient people!! Our room was large (35 sq metres), had two very comfy double beds, a spacious bathroom. excellent shower. Our room was kept spotless and always lovely and warm! What more could you ask for?? We could not fault this hotel in any way. Personally we loved the dark theme running throughout. so different!! the location is perfect. A few steps from Times Square, the subway and all bus routes uptown and down town. We had lovely well presented breakfasts each morning. Fresh juice and ground coffee got us off to a great start!! Overall, a great experience We would highly recommend this great hotel. Everything was perfect!! We will certainly be back again!!
molly36Kilkenny - kilkenny
---
My last visit was 5 years ago at the Royalton; the hotel is still nice and plush. The rooms are well kept although the mattress was giving some serious issues for my stay this time - it was way too soft with this sinking feeling. Otherwise the overall experience was still awesome - the front desk and housekeeping were very attentive and addressed my requests at instant moment and with care. Definitely recommend the place for travelers.
---
We read the reviews of this hotel before booking it for a weekend to attend a wedding. Our first room had a real fireplace. Which while an interesting concept resulted in the room smelling like a cabin in the woods - but not in a good way. They use artificial logs in an enclosed (can't open windows) room. We moved to room #2, turned on the air conditioning and went out for a few hours. Came back to find the temperature in the room had gone up not down to a toasty 80F. Moved on to room #3 (all this on the first day) and settled into a larger room with a smaller bed. We stayed - enough is enough. The hotel needs a serious makeover. The bathroom has a sink the size of one in an airline washroom - maybe smaller. The tub/shower looks like something from a Vegas "honeymoon" suite, but again not in a good way. The best part of the hotel is the bar - which isn't saying a lot. My advice... look elsewhere...
---
Pros: Great location, the rooms are nice size for NYC and there is a pretty front door - that might be it. Cons: The biggest con is that despite 4 requests to have the AC repaired, it was not. The room remained between 77 and 78 degrees most of our stay. We were told by the front desk clerk, that the heat was turned on across the building and the AC could not be turned on. However, our friends on the 8th floor could control their thermostat and had a cool 68 degrees with AC. The light in the bathroom flashed on and off randomly. Except for the lobby, it all felt a little dreary. I stayed in this hotel years ago when it was an Ian Schrager hotel, it's clearly gone down hill. I would not stay there again. While the location is good, there are several hotels on the same block of similar or better quality.
Lynne08 - Franklin, Tennessee
---
We arrived at night and couldn't easily find reception; it is very dark and noisy in the lobby/bar area. It was so noisy we literally couldn't hear what the receptionist was saying. Room was ok but only one robe between the two of us. We had breakfast on the one morning, extortionate price - I assume this is why we were the only people in the restaurant. No room service or restaurant in the evening. We asked in advance whether there would be a room we could use after we'd checked out as we'd had a late flight. We were given the key only to find there was some other people in there; this is normal apparently. They found it as awkward as us. We were unable to shower as the other people had used the towels. We did complain but no one seemed bothered; quite normal apparently. The hotel is in a great location, close to Times Square and other main attractions but I wound't choose to stay here again.
---