Please select your dates to see prices:
---
The Ritz-Carlton New York, Central Park in New York, New York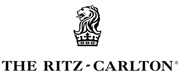 As polished as a ballet at Lincoln Center; as breathtaking as sunrise over Central Park; enjoy the splendor of cosmopolitan elegance at the Ritz-Carlton New York, Central Park. A peaceful retreat in the city that never sleeps; with superb culinary delights and a renowned spa.
Location of The Ritz-Carlton New York, Central Park
The Ritz-Carlton New York, Central Park
50 Central Park South
10019
New York, New York
Nearest Airport: LGA
Reviews for The Ritz-Carlton New York, Central Park
---
Found a great deal online for the hotel and decided to splurge for this special occasion. The staff were wonderful. We mentioned the purpose of the trip on check in and also talked about going to see a broadway show while we were there. The room was a good size and the bathroom was luxurious. After the broadway show, we returned to our room to find the soundtrack playing and a note saying they hoped we had enjoyed the show and the CD was a gift. The next night we returned to find a small chocolate birthday cake in the room. The staff were exceptional with w a terrific attention to detail that helped make this a truly memorable trip for my son and me.
Brenda W - Ottawa, Canada
---
Employees here are so paranoid and, for whatever reason, keep on thinking bugging individual customers to ensure they are real customers. Of course there should be a balance to this. But doing it at this paranoia/psychotic/obsessive level, you would likely lose real customers.
---
This hotel is perfectly located for broadway shows, shopping, Central Park visits and great restaurants. A bit dated but still delivers an excellent atmosphere and easy in and out. Staff is it 10/10 everyone is smiling and goes out of the way to make sure you are enjoying your stay. We booked a king room interior view and the hotel was willing to upgrade for a small additional fee to a two window king room facing the park. The room is big enough for large bags and has plenty of closet space. Single sink with separate s hower. Quiet and dark at night but the bed is soft so be ready to suffer if that's not your style. Club lounge service is very good. Staff is energetic and helpful. Understand the hotel will be going through some renovations, but by working a floor at a time should be no problem, in fact it will only make my favorite NYC hotel better. Didn't use the gym or spa this visit.
---
Was happy to take the opportunity to experience a few days at the Ritz Carlton at the park. Found the location to be spot on, and enjoyed a few days at the club lounge. Found the staff to be somewhat motivated but not as engaged as I would have expected (eg: Asking for a computer screen/monitor to use for a few hours to get some solid work time in wasn't accommodated). Was told there wasn't any caviar tasting available at the lounge, however one did materialize - lucky me - and yet it wasn't announced as one would have expected. Overall it was an interesting experience, however I would be happier at RCBP again, even when considering waking up to a CP view.
akkeri - Canton of Zurich, Switzerland
---
my daughters and I have celebrated many birthdays with Tea in the Plaza. But this year, we decided to try the Ritz Carlton at Central Park. We were delighted. The tea room is elegant, tranquil, welcoming and it lends itself to a comfortable, limitless conversation while having delicious tea , finger sandwiches and fantastic sweets. We were not rushed or disrupted by noise and felt that this would be, from now on our tea place. Service was impeccable and the ambiance classic and sophisticated.
aguailuminada - Brooklyn, New York
---