Please select your dates to see prices:
---
Four Columns Inn in Newfane, Vermont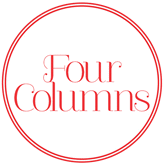 Nestled at the foot of a private mountain, Four Columns Inn sets the mood for romance and adventure on the classic Village Green of Newfane, just outside Brattleboro in southern Vermont. Lose yourselves on the beautiful grounds surrounding this Select Registry affiliate and succumb to life's simple pleasures. Your elegant suite will delight the senses with a warm and cozy fireplace, antique style furnishings, and luxuriously appointed bath facilities that include a soothing spa tub. A fine dining experience is served up at the inn's gourmet restaurant, where New American fusion cuisine and a Wine Spectator award-winning wine list excite the discerning palate.
Throughout the year, this corner of Southern Vermont is bursting with excitement and activities. In warmer months, hike, bike or stroll over woodland trails and covered bridges, or canoe and kayak down rushing streams and rivers. Championship golf courses are only a stone's throw away, and shoppers are in heaven among tucked-away antique shops and elegant designer outlets. In winter, sip a fireside drink after days of downhill or cross-country skiing at one of five nearby ski resorts or mellow out on snowshoes or sleigh rides at a local farm. Arts-inclined guests may take advantage of world-class music concerts or visit dozens of galleries and exhibits throughout the area.
Location of Four Columns Inn
Four Columns Inn
21 West St
05345
Newfane, Vermont
Nearest Airport: VSF
Amenities for Four Columns Inn
General Information
16 Guest Rooms
Activities
Fishing
Hiking
Nearby
Historic Sites
Shopping
Reviews for Four Columns Inn
---
Loved everything about this Inn. Fantastic service - everyone was so warm and friendly. Rooms are a nice size and clean. The food was delicious at their restaurant, Artisan. Great location - close to Stratton and Mt. Snow. The Inn provided us with snow shoes which was a lot of fun. We will definitely be returning!!
---
We enjoyed a one night getaway to the Inn for our anniversary using a Groupon promotion. It was just what we were looking for in our room, private fireplace and jacuzzi tub, such amazing bedding! The art in the inn was excellently chosen and a pleasure to view and admire! The entire inn is decorated so nicely, we had an amazing dinner in the restaurant w/ excellent service from Sammy & even got to sit by the fireplace! Breakfast (included) was excellent and the choices were perfect for anyone! We didn't arrange for spa services early enough but would have loved to enjoy that amenity as well. Everyone we encountered was at the top of their game and the inn was clean, well kept and just such a nice experience. We would highly recommend the inn to anyone- any season!
Emily G - Kennebunk, Maine
---
Spent two nights at the Four Columns. The town of Newfane is quaint and the Four Columns is a a beautiful little inn. Our room was immaculate and comfortable with a fireplace (gas, but nice and heated the room quickly). I recommend getting a room in the "four columns" building as opposed to where the restaurant is located, which might be a bit noisier if the restaurant is really busy. Breakfast is included and the omelette was particularly delicious. We also had dinner at the restaurant where the chef cooks using local ingredients from around the area. The steak was perfect. I also used the gym - few inns have one. It was rudimentary (treadmill, elliptical) but still nice for some exercise.
hkdad3 - Hong Kong, China
---
We learned about Four Columns from its sister hotel, the Delamar in Greenwich. We went last weekend and were met by attentive staff who looked after our needs. From the attractive room with fireplace to the delightful meal in the tavern , we had a great evening. Next day , we walked on their stream side trail in the snow. Enjoying our Friday night meal we decided to stay put and have a great meal in the restaurant. We will be back!
---
Staying at the Four Columns was a wonderful experience. The classic New England setting offered beautiful landscape, a relaxing environment, and an amazing restaurant seconds from our room. About the socks...After our stay we watched the AFC championship game Sunday eve at home. The game was awesome, and I was thrilled about the win. I went to wash my new Tom Brady socks, and they were missing. The last time I saw them was Friday night at the inn. I emailed Four Columns and received an immediate response. They had checked with every staff member that had gone in the room...no socks! I was thoroughly impressed with the response and thanked them accordingly with a Go Pats response...my point...they treated my email so respectively. It was not as if I lost a diamond necklace...they were just socks! I will look forward to another stay and thank Four Columns for providing a beautiful room, grounds for snow-shoeing(and snow shoes they provided-free!), a fantastic restaurant, and exceptional staff! By the way...we found the dirty Tom Brady socks in my husband's travel bag one week later!
Jmm8942 - Providence, Rhode Island
---