Tell us how much you want to pay per night for your stay at this hotel. Only you will see your offer and you'll find out instantly if it is accepted.
Number of nights left at auction prices: 16
Room: Deluxe Large Land View or Charming Landview
Included: Tax and Complimentary Wi-Fi.
Not Included: Any additional applicable taxes, surcharges and fees are payable to the hotel directly.
How it works
You can make up to three offers for your stay date_in to date_out.
Valid Travel Dates: Apr 12, 2018 - Dec 29, 2018. Travel must be completed by

Dec 29, 2018

or will be forfeited. No extensions will be offered.
Minimum of 2 consecutive nights
Hotel stay is for single/double occupancy, subject to specific inventory availability for stated room category and valid for room-only accommodations (unless otherwise noted).
Reservations must be made through Preferred Hotels & Resorts Redemption Desk only. Please do not contact the hotel directly.
Reservations are not confirmed until a confirmation number has been issued by Preferred Hotels & Resorts.
Auction hotel stay is non-refundable and cannot be combined with any other offers.
Your offer was low but close!
Would you be willing to pay $ per night?
You already made an offer on this hotel which was accepted. If you want to make another offer for this hotel, you may do so after 48 hours. If you have questions, please visit our support area here.
Or book now on one of these sites:
Please select your dates to see prices:
---
Grand Hotel Huis Ter Duin in Noordwijk, Netherlands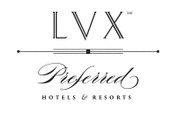 Invigorating ocean air drifts over the Grand Hotel Huis Ter Duin as cool fog begins to dissipate and bright rays of sunlight begin to warm the beach of Noordwijk, Netherlands. At this magnificent hotel, part of the LVX collection of Preferred Hotels & Resorts, you can experience this majestic vision of the North Sea from the privacy of your own balcony, or from any of the comfortably appointed terraces. Just 20 minutes from Amsterdam's Schiphol Airport, this 254-room hotel offers tranquil luxury with a small town feel. Each room is elegant in its simplicity of design, and offers all the >modern amenities guests could desire for. Watching the fog roll out to sea, the gentle coastal atmosphere will begin to warm you to your vacation as the sun begins to warm your skin.
Once situated in this seaside resort, head to the first floor for an amazing dining experience at Restaurant Latour, awarded with a coveted Michelin star. Here you will delight in a menu of the highest caliber, with some of the freshest seafood available, while taking in a gorgeous view of the sea. Or delight in your choice of restaurant venues with a more relaxed atmosphere directly on the beach and reminiscent of the Mediterranean, and rustic setting for lighter fare and cocktails. After a great meal head to some of the nearby dunes for a picturesque walk or bike ride, and take in the mild ocean climate for a relaxing afternoon. If you are feeling adventurous, The Grand Hotel is centrally located between Amsterdam, The Hague, and Rotterdam, and is the perfect staging point for a day trip to any of these historically and culturally eye-opening cities. At the end of the day marvel at this beachfront wonderland from one of the terrace's plush sun beds while you sip a refreshing cocktail and watch the sun go down over the beautiful North Sea.
Location of Grand Hotel Huis Ter Duin
Grand Hotel Huis Ter Duin
Koningin Astrid Boulevard 5
2200 AB
Noordwijk, Netherlands
Nearest Airport: AMS
Amenities for Grand Hotel Huis Ter Duin
General Information
Pet Friendly
Ecologically Sustainable Practices
Dining
Bar
Restaurants
Michelin-Starred Formal Restaurant
On-Site Amenities
Concierge
Pool
Spa on Property
Fitness Center
Wellness Center
Beach Club
In-Room Amenities
In-Room Safes
Activities
Excursions
Sightseeing
Reviews for Grand Hotel Huis Ter Duin
---
Recently stayed for a business trip. The food and service was excellent. However, the shower pressure was poor and room a little worn -bedside lamp was broken. The hotel is nice, clean and good beach location.
LymmLife - Lymm, United Kingdom
---
great location for a business convention with plenty of presentation and meeting rooms. Bedrooms large, comfortable and pleasant with very comfortable bed. No ironing facility in room is surprise for this class of hotel. Great view of dunes and beach. Lunches were only average but dinners were good.
ItsJCB - Laren, The Netherlands
---
Was there last June and returned with a travel group of 14 friends. the staff is well trained including the reservation personnel. Always hard with a large group and last minute caneclations but this family owned top hotel understands how to take care of the customer. Highly recommend the Ocean view rooms in is slightly higher . Great to stay when arriving from a long flight with time difference walk the endless beaches and acclimate.
Joost B - Santa Barbara, California
---
We used this hotel as our base for our Car Club Tour to the Keukkenhof gardens as it is conveniently situated for seeing the flower parade.On our arrival approx 3pm we were told that we would have to wait as our room was not ready I asked if we could have one of the rooms that was ready and was told that all the rooms were allocated and we would have to wait. Luckily our room became availiable within a few minutes. Later that afternoon I was speaking to several members of my party who told me that they had waited over two hours to get into their room. At about 6pm one of our members booked in and was given a room, on entering found it already occuppied he returned to reception were he was given an upgraded room with a sea view, the conversation was overheard by another member of my party who was booking in at the same time and they were allocated a room overlooking the car park as I found out later that the rest of my party had been given similar rooms. Later that evening I was haranged by one of my party who stated that we had written up the hotel in our road book and this was not a 5 star hotel only rating it as 3 star. and in view of the room she had been given would not travel with me again. I must state at this point I have been taking our club members on tour worldwide and have never had this type of complaint before,It did not help that only one lift was working and the swimming pool was also our of action as well. On my return to the UK I spoke to my travel agent who told me that they had booked all of my party into sea view rooms and the hotel manament had made the mistake over room allocation. It was obvious to me during my stay that the staff were poorly trained in their duties and there was a shortage of cleaning staff, one of my members returned to his room at 6 pm and it still had not been serviced. The hotel advertises itself as a 5 star establisment but delivers only a 3 star sevice. My whole stay was ruined by the incompetence of the manament and I will not return to this hotel in the future.
simonWinchester - winchester
---
The hotel some location look like the Titanic , which a like very much. Could be in better state of maintenance. The breakfast was ok, but the lunch very Dutch and should be more European. The room his very nice and with enough space.
---