Please select your dates to see prices:
---
Grand Hotel Huis Ter Duin in Noordwijk, Netherlands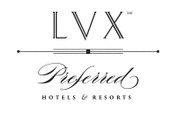 Invigorating ocean air drifts over the Grand Hotel Huis Ter Duin as cool fog begins to dissipate and bright rays of sunlight begin to warm the beach of Noordwijk, Netherlands. At this magnificent hotel, part of the LVX collection of Preferred Hotels & Resorts, you can experience this majestic vision of the North Sea from the privacy of your own balcony, or from any of the comfortably appointed terraces. Just 20 minutes from Amsterdam's Schiphol Airport, this 254-room hotel offers tranquil luxury with a small town feel. Each room is elegant in its simplicity of design, and offers all the >modern amenities guests could desire for. Watching the fog roll out to sea, the gentle coastal atmosphere will begin to warm you to your vacation as the sun begins to warm your skin.
Once situated in this seaside resort, head to the first floor for an amazing dining experience at Restaurant Latour, awarded with a coveted Michelin star. Here you will delight in a menu of the highest caliber, with some of the freshest seafood available, while taking in a gorgeous view of the sea. Or delight in your choice of restaurant venues with a more relaxed atmosphere directly on the beach and reminiscent of the Mediterranean, and rustic setting for lighter fare and cocktails. After a great meal head to some of the nearby dunes for a picturesque walk or bike ride, and take in the mild ocean climate for a relaxing afternoon. If you are feeling adventurous, The Grand Hotel is centrally located between Amsterdam, The Hague, and Rotterdam, and is the perfect staging point for a day trip to any of these historically and culturally eye-opening cities. At the end of the day marvel at this beachfront wonderland from one of the terrace's plush sun beds while you sip a refreshing cocktail and watch the sun go down over the beautiful North Sea.
Location of Grand Hotel Huis Ter Duin
Grand Hotel Huis Ter Duin
Koningin Astrid Boulevard 5
2200 AB
Noordwijk, Netherlands
Nearest Airport: AMS
Amenities for Grand Hotel Huis Ter Duin
General Information
Pet Friendly
Ecologically Sustainable Practices
Dining
Bar
Restaurants
Michelin-Starred Formal Restaurant
On-Site Amenities
Concierge
Pool
Spa on Property
Fitness Center
Wellness Center
Beach Club
In-Room Amenities
In-Room Safes
Activities
Excursions
Sightseeing
Reviews for Grand Hotel Huis Ter Duin
---
The hotel some location look like the Titanic , which a like very much. Could be in better state of maintenance. The breakfast was ok, but the lunch very Dutch and should be more European. The room his very nice and with enough space.
---
I used to stay in this hotel during my business trips and I have to say that is a good hotel, specially if you stay in the renewed area. But, this time I've had a very bad experience. I will say it was a very disgusting situation for me. My luggage was lost during the travel and I have stayed in Noordwijk without my personnel belongings. I bought some cosmetics and first need articles at the airport (total value 120 €). When I left my room in the morning in order to attend to a business meeting, I stored all these things (the only I left in the room because I lost everything) inside the wardrobe and I close the wardrobe. When I returned back to the hotel in the evening all my things had disappeared. I reported this event to the hotel staff, they explained me that may be the staff making the bedrooms thought that I had forgotten these articles in the room after making the checkout. The staff checked in the lingerie trolley without sucess. They apologized and offered me to provide me some articles during my stay. The only thing I received was a dental kit (a tooth brush and a small tooth paste tube). The situation was ridiculous; articles of 120 € value disappears from your bedroom during your stay at the hotel and the answer of the hotel is giving you a tooth brush (that is not provided as part of the ammenities of the hotel and in a 5 starts hotel it should be). Is it a joke? On top of that, there was not a safe box inside the room. This kind of situations cannot be tolerated in a 5 stars hotel. Firstly, the hotel staff should check carefully if the guest has made the checkout or not before removing his/her personel belongings from the bedroom. Secondly, if a guest has forgotten any personnel belonging in the bedroom the hotel staff should report it properly and your personnel belongings should not disappear. Finally, if it is a staff mistake or the room has not safe box, the hotel must compensate you. I cannot believe that this could happen in a 5 start hotel.
---
I stayed here while on a business trip to ESA. There is a bus to ESA (but not on Monday mornings) and a taxi costs around 15€. The hotel is huge and grand in every sense: huge public areas with decoration that is an old fashioned opulence. That makes me feel somewhat awkward and although the staff are extremely friendly, it's difficult to approach people standing formally in such surroundings! It's worth it though, because they are very helpful! I can't find the swimming pool and it isn't signposted. Maybe I'll go exploring later. I did get a massage in the wellness centre, which was really lovely. The room is extremely comfortable with a large bed with plenty of pillows and plenty of space (desk, sofa) and the bathroom has both a bath and a shower. The only disadvantage is that there's a nightlight LED on the door key holder and it's far too bright. I solved this problem by opening the cupboard door in front of it. A dimmer LED would be much better. I arrived quite early - 3pm - and my room wasn't ready, so they encouraged me to go to the bar and gave me a drink token. There I met my colleagues from the USA who had arrived on the morning flight and were sitting overwhelmed and exhausted in the bar area. They also commented that there weren't any power sockets to recharge their phones and computers in the bar. I think the hotel should think about the arrival of people from the overnight flights. Are there options to check into a room earlier (especially off-season when the hotel isn't full). And for arriving business travellers, if we're waiting for a room, is there a place we can sit in comfort with a drink and charge phones and computers? These are quibbles and for most hotels a detail, but for a five star hotel, it's the details that count. And talking of details, please consider tea drinkers. I can't have a decent cup of tea in an espresso cup in my bedroom. Please give me a mug. Or a teapot. And similarly, please give me a teapot at breakfast because the cup is too small for tea and you don't come round to fill it often enough. Coffee may be a "shot", tea is a drink and volume matters. Overall it's a good hotel and the bathroom and bed (and pillows) make up for a lot.
Emma W - London, United Kingdom
---
I'll start with the good things. The location was great, cleaning staff was very nice, and the hotel itself was pretty nice for the price. Now for the bad. We booked the hotel through a website that stated a rollaway was available for our room. The front desk staff informed us that our room was too small to accommodate a rollaway bed. This is not the hotels fault, but they did not seem to want to help or put us in a larger room which made for some awkward sleeping arrangements. We went to the hotel bar for drinks and dessert and when we ordered our dessert off the bar menu the waiter said, "I can't call the restaurant to bring the dessert over because they are too busy." On our way out we noticed the restaurant, which is right across the hall, was not busy whatsoever. Again, the staff did not want to go out of their way. At checkout, the staff seemed very rude once again. Aside from housekeeping, the rest of the staff were rude and not hospitable. I wouldn't stay here again and would advise others to look somewhere else.
kobrien1995 - Indianapolis, Indiana
---
Lets start off with something positive. The location was spectacular. Right on the beach with a great view. But the hotel is in serious need of updating. We had a Charming room which is apparently the already updated room. It frightens me to see the older ones! The radiator was falling apart. The temperature was impossible to regulate. The cold water was luke warm. The hot water was scalding. The toilet paper holder fell off. The balcony door had troubles locking. There was long dark hair everywhere (I'm bald and my wife is blond). The card lock didn't work a single time (had to have it recoded). The elevator was broken (we were told after waiting 10 min to push the down button to go up). Oh and the pillows were all wayyyyy too big and uncomfortable.
exyvrite - Groningen, The Netherlands
---