Please select your dates to see prices:
---
Trump International Beach Resort in North Miami Beach, Florida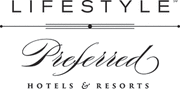 White sands sparkle under sunny skies as cool breeze drifts through swaying palms, and the invigorating scent of the sea welcomes you to the luxurious Trump International Beach Resort – part of the Lifestyle collection of Preferred Hotels & Resorts. In the fabulous Sunny Isles enclave of Miami Beach, Florida, this stunning resort is your stylish home away from home. Spacious and bright, each room is a seamless blend of urban elegance and the relaxing atmosphere of a beach bungalow. Crafted from a palette of soothing sea tones, each room opens to the beauty of sunny Florida with walls of picture windows and your own private balcony. Complete with enticing marble baths, a kitchenette, and all the modern entertainment options, sink into the lap of luxury and enjoy the bright lights of Miami with your stay at Trump International Beach Resort.
Wake to a beautiful sunny morning, with the waves gently rolling ashore, and make your way down to the beach for a day of fun in the sun. Splash in the surf, fly across the sea on a jet ski, or enjoy a scenic kayak trip along the coast. Head out on the open ocean for an exciting deep sea fishing excursion, or dive beneath the waves and snorkel and scuba throughout beautiful Biscayne Bay. Enjoy a fascinating visit to Everglades National Park and immerse yourself in the lush surroundings with a wildlife-spotting hike or a bit of biking. In the afternoon visit the Dezer Collection Auto Museum and gaze at over 1,200 amazing vehicles, including the astounding models of the James Bond Exhibit. Return to the resort to pamper yourself with a magical massage at Aquanox Spa, then stretch out next to the grotto-style pool and sip your favorite cocktail as you watch the sun set over the beach. With the bright lights of the city shining, sit down to the scintillating contemporary American cuisine of Neomi's and relax away the night, enjoying each brilliant moment at Trump International Beach Resort.
Location of Trump International Beach Resort
Trump International Beach Resort
18001 Collins Avenue
33160
North Miami Beach, Florida
Nearest Airport: FLL, MIA
Amenities for Trump International Beach Resort
General Information
390 Rooms and Suites
Non-Smoking Property
Handicap Accessible Rooms
Dining
Poolside Dining
Outdoor Dining
Pool Bar
24-Hour Room Service
Bar
4 Restaurants
Spa Cuisine
Sushi Bar
Lounge
Oceanfront Dining
On-Site Amenities
Beauty Salon
Spa on Property
WiFi
Sauna
Live Entertainment
Boutique
Outdoor Pool
Tennis Courts
Beach Access
Pool Cabanas
Lap Pool
Steam Room
Outdoor Spa Treatments
Outdoor Whirlpools
In-Room Amenities
Air Conditioning
Bathrobes
Direct Dial Telephones
Hair Dryers
In-Room Safes
Wet Bar
Iron/Ironing Boards
Marble Bathrooms
Flat-Screen Televisions
Luxury Linens
Coffee & Tea Facilities
Mini Refrigerators
Radio & CD Players
Kitchenettes
Microwaves
Activities
Deep Sea Fishing
Fishing
Kayaking
Scuba Diving
Snorkeling
Yoga
Jet Skiing
Sightseeing
Water Sports Programs
Business
Business Center/Services
Meeting Rooms
Conference Facilities
Family
Babysitting
Kids Pool
Kids Club
Arts & Crafts
Children's Programs
Nearby
Historic Sites
Shopping
National Parks
Zoo
Art Galleries
Museums
Restaurants
Golf
Nightlife
Beaches
Parks
Shopping Mall
Theatres
Public Transportation
Market
Convention Center
Colleges/Universities
Reviews for Trump International Beach Resort
---
Came here witg family to have a good time and didn't mind paying an enormous amount of money for. Well, it so happens that the room smells musky, the shower doesn't drain, paint peeling, service is slow and rooms don't get put together and replenished!!!!! OMG What a disappointment... absolutely nothing is going to bring me back...
---
Oh so many things are amiss here... it's a really long list, and I see that many of the reviews here have already covered them, so here is the short version. This is a tired 80's hotel, and not much can be done to improve it that wouldn't take millions of dollars. The entrance is faded and worn with a zoo for the valet operations. Not enough space for ALL OF THE PEOPLE... and there are plenty. Elevators, hallways, restaurant, bar area, lobby - jammed packed with sweaty people and their children. It's essentially a crowded cruise ship on land. We kept asking ourselves out loud, "does Trump know his name is on this thing?" The surrounding area is no better. Crowded, dirty, overrun... at one point we thought we were in Istanbul. Not a bad thing if you were actually there! There are a few good restaurants nearby, but not much else. Traffic was horrific at most times and the area around the hotel is not really designed for walking. The service at the bar took 30 minutes to get, and checkout took about the same. Through all of this, there were some really great and helpful staff, so that was a plus. The room/suite was old and outdated, as was the furniture. On top of all of this, there was no indication online that foundation work has started on the hi-rise next door, so we had to listen to piling hammers all day. I rarely give such poor reviews, but this one is warranted. If you are from a developing country, this might be a great place. But if you thought the Trump luxury experience awaits you... you will be very disappointed.
---
Long story short - we ended up at the Trump Hotel following a HORRENDOUS airbnb experience. There were 12 of us so we reserved 2 rooms and one of the suites with a kitchen. You also have pool and beach access with wristbands for chairs and umbrellas. It is a distance from South Beach so be prepared for that. Nothing that can't be solved with Uber, or in our case (due to the event), a limo.
Wanderlust832 - Kaiserslautern, Germany
---
Very nice hotel. But the pool is small for this kind of hotel. Rooms are clean, friendly staff. Near Ball Harbour and Aventura areas. The room service is good but the resort fee and parking are a little expensive. For this price I'd rather stay at Fontainebleau.
---
Stayed here for 5 days a few weeks ago as we have for the past 15 years and once again had a fabulous time. Always get a Jr Suite Ocean View room but thanks to the attentive front desk person informing us that the construction next door gets noisy, we upgraded to a 1 bedroom Ocean Front Suite on the 20th floor for a reasonable fee. What an awesome room it was! Plus since we celebrate our wedding anniverary here every year, they sent a bottle of bubbly and chocolate covered strawberries to our room! The elevators can get very busy on the weekend but that's understandable. Pool drink service excellent as usual. Enjoyed the breakfast buffet a few days too. The entire staff was very nice, responsive and accommodating. Always love staying in Sunny Isles; so much less crowded than SoBe and the Trump International Beach Resort is our go-to place to celebrate our wedding anniversary for 15 years in a row.
---