Please select your dates to see prices:
---
Trump International Beach Resort in North Miami Beach, Florida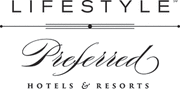 White sands sparkle under sunny skies as cool breeze drifts through swaying palms, and the invigorating scent of the sea welcomes you to the luxurious Trump International Beach Resort – part of the Lifestyle collection of Preferred Hotels & Resorts. In the fabulous Sunny Isles enclave of Miami Beach, Florida, this stunning resort is your stylish home away from home. Spacious and bright, each room is a seamless blend of urban elegance and the relaxing atmosphere of a beach bungalow. Crafted from a palette of soothing sea tones, each room opens to the beauty of sunny Florida with walls of picture windows and your own private balcony. Complete with enticing marble baths, a kitchenette, and all the modern entertainment options, sink into the lap of luxury and enjoy the bright lights of Miami with your stay at Trump International Beach Resort.
Wake to a beautiful sunny morning, with the waves gently rolling ashore, and make your way down to the beach for a day of fun in the sun. Splash in the surf, fly across the sea on a jet ski, or enjoy a scenic kayak trip along the coast. Head out on the open ocean for an exciting deep sea fishing excursion, or dive beneath the waves and snorkel and scuba throughout beautiful Biscayne Bay. Enjoy a fascinating visit to Everglades National Park and immerse yourself in the lush surroundings with a wildlife-spotting hike or a bit of biking. In the afternoon visit the Dezer Collection Auto Museum and gaze at over 1,200 amazing vehicles, including the astounding models of the James Bond Exhibit. Return to the resort to pamper yourself with a magical massage at Aquanox Spa, then stretch out next to the grotto-style pool and sip your favorite cocktail as you watch the sun set over the beach. With the bright lights of the city shining, sit down to the scintillating contemporary American cuisine of Neomi's and relax away the night, enjoying each brilliant moment at Trump International Beach Resort.
Location of Trump International Beach Resort
Trump International Beach Resort
18001 Collins Avenue
33160
North Miami Beach, Florida
Nearest Airport: FLL, MIA
Amenities for Trump International Beach Resort
General Information
390 Rooms and Suites
Non-Smoking Property
Handicap Accessible Rooms
Dining
Poolside Dining
Outdoor Dining
Pool Bar
24-Hour Room Service
Bar
4 Restaurants
Spa Cuisine
Sushi Bar
Lounge
Oceanfront Dining
On-Site Amenities
Beauty Salon
Spa on Property
WiFi
Sauna
Live Entertainment
Boutique
Outdoor Pool
Tennis Courts
Beach Access
Pool Cabanas
Lap Pool
Steam Room
Outdoor Spa Treatments
Outdoor Whirlpools
In-Room Amenities
Air Conditioning
Bathrobes
Direct Dial Telephones
Hair Dryers
In-Room Safes
Wet Bar
Iron/Ironing Boards
Marble Bathrooms
Flat-Screen Televisions
Luxury Linens
Coffee & Tea Facilities
Mini Refrigerators
Radio & CD Players
Kitchenettes
Microwaves
Activities
Deep Sea Fishing
Fishing
Kayaking
Scuba Diving
Snorkeling
Yoga
Jet Skiing
Sightseeing
Water Sports Programs
Business
Business Center/Services
Meeting Rooms
Conference Facilities
Family
Babysitting
Kids Pool
Kids Club
Arts & Crafts
Children's Programs
Nearby
Historic Sites
Shopping
National Parks
Zoo
Art Galleries
Museums
Restaurants
Golf
Nightlife
Beaches
Parks
Shopping Mall
Theatres
Public Transportation
Market
Convention Center
Colleges/Universities
Reviews for Trump International Beach Resort
---
Wife and I just spent 3 days here and really enjoyed it. The rooms are big, the beds are comfortable and were very clean. The bathroom was also very big for a hotel and had both tub and separate walk in shower. The hotel staff were very nice and accommodated every request. They are doing construction next door but we did not hear very much noise from it but you will hear a lot of noise from the dump trucks on the beach if you want lay out on the sand or swim in the ocean. We stayed by the pool and it didn't bother us there. The service around the pool was also very good and the people working there did a great job. I would not hesitate to stay there again
---
Stayed twice in this hotel( 2016 and 2018) Really nice rooms with view and the beach is spectacular. Both times elevators going to the beach were out of order. This makes things really difficult with babies and strollers and no extra help. On my last stay a pair of earrings were taken from my night table with their box included. The worst part of it is the hotel just said the investigation had no results and that i should check again through my stuff. Needless to say i won't go back
---
Sorry but this is not a 4 star hotel, it's a 2 at best. The lobby stinks, so smelly as soon as you enter and the brown net curtains in there are not helping, The rooms are dirty and the decor is old and depressing. The service is totally appalling part from a few employees who were helpful and clearly embarrassed that they work there. It was full of lots of Russian guests who treated the pool staff so badly I was embarrassed. Room service took forever and they lost an Amazon parcel I had delivered to the hotel. We stayed there for 4 nights and then off to Bahamas for a long weekend and then had booked to stay there another 5 nights on the return but it was such a horrendous experience we moved to the Nobu Miami hotel and had an amazing time there with clean modern rooms and good service. Sorry Trump is a DUMP!
Sasha O - Istanbul, Turkey
---
Got a 2 bedroom suite, on 17th floor unfortunately facing the southern construction site next door. I guess that kinda stuff can't be avoided. The room was large, furniture was nice but the walls, doors, sheets (ripped) etc seemed "tired", in need of updating or refreshing. Just seems like whomever is supposed to be paying attention to detail - isn't. Pool was great and the breakfast restaurant was good. Lunch by the pool was very good, albeit very crowded. Nice, clean beach. We had drinks in the lobby bar and that was very nice as well. I had high expectations (as one should at a "Trump" property), and they were not met.
Alan S - Long Island, New York
---
We my wife and I had a wonderful time Very nice specious room, nice clean beach and pool with a good variety of food and bar cocktails We will be coming back again Fusion bar and restaurant was very nice Good service and food
---