Stay 4 or more nights and get 1 of those nights for free!
Welcome!
The lowest advertised price for this hotel right now is x. We think you can do better with us.
If you would like to save some money, enter your email address and an opening offer. Let's get started!
Your offer was low but close!
Would you be willing to pay $ per night?
You already made an offer on this hotel which was accepted. If you want to make another offer for this hotel, you may do so after 24 hours. If you have questions, please visit our support area here.
What you get
Suite Exterior King Size Bed or Suite Exterior Two Double Beds
Included:

19% Tax.

Not Included:

Any additional applicable taxes, surcharges and fees are payable to the hotel directly.


Hurry! Only 8 nights left on auction.
Total for nights:
You would save: ?

Terms
Hotel stay is for single/double occupancy, subject to specific inventory availability for stated room category and valid for room-only accommodations (unless otherwise noted).
Valid Travel Dates: Apr 12, 2018 - Dec 29, 2018. Travel must be completed by

Dec 29, 2018

or will be forfeited. No extensions will be offered.
Minimum of 2 consecutive nights
Based on availability, reservations will be made through Preferred Hotels & Resorts on your behalf. There is no need to contact the hotel directly.
Reservations are not guaranteed until a confirmation number has been issued by Preferred Hotels & Resorts.
Auction hotel stay is non-refundable and cannot be combined with any other offers.
Or book now on one of these sites:
January 13, 2019 for 3 nights for 2 adults.
---
Quinta Real Oaxaca in Oaxaca, Mexico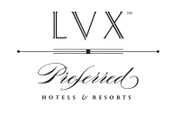 Situated in Southern Mexico, southeast of Mexico City, Quinta Real Oaxaca; exudes classic beauty and rich colonial history. Part of the LVX collection of Preferred Hotels & Resorts, this former convent of Santa Catalina was built in 1576 and has been meticulously restored to its early Spanish Baroque splendor. You'll travel back in time as you stroll its tiled corridors adorned with original frescoes. Opening onto flower-filled gardens and the picturesque streets of Oaxaca, the bedrooms and suites showcase the simple elegance and tranquil spirit of this ancient sanctuary.
Mingling with ancient Zapotec and Mixtec influences, Oaxaca's colonial heritage dates back 300 years. Begin your exploration of this resonant culture just four blocks away at the Zócalo, home to museums, galleries and Church of Santo Domingo cathedral. Here, discover the vibrant traditions that influenced artists such as Frida Kahlo and Diego Rivera, and be sure to sample one of the classic moles that the region is famous for. For day tripping, the outskirts of town offer the ancient ruins of Monte Alban, and for a relaxing nightcap, the hotel's charming Novicias bar resides beneath romantic archways in a secluded poolside setting.
Location of Quinta Real Oaxaca
Quinta Real Oaxaca
5 de Mayo 300, Centro
68000
Oaxaca, Mexico
Nearest Airport: OAX
Amenities for Quinta Real Oaxaca
General Information
Handicap Accessible Facilities
Dining
24-Hour Room Service
Bar
Restaurants
On-Site Amenities
Concierge
Pool
Fitness Center
In-Room Amenities
In-Room Safes
Mini Bar
Activities
Cultural Tours
Reviews for Quinta Real Oaxaca
---
Gorgeous hotel (to the extent that when my husband put a picture of one of the corridors on Facebook, a friend said, "Ha! Your hotel? HAHA!," I happily responded, "Actually, yes!!") Lovely service, nice room, gracious staff. We stayed on one of the interior courtyards, and I highly recommend doing that, since maybe that got us a bigger room? We had NO noise. Restaurants seem to be serving all day - the breakfast buffet is unbeatable, especially with the great exchange rate now for US dollars. Get a good price, if you can; there are deals to be had. It seemed like every day we found a new section of the inn. Sometimes feels like it's just open for you! Went to the dinner and dance program on Friday night at the hotel, and it was very well done, an impressive performance. I would stay here every time - just one of the loveliest luxury hotels ever!
LnorPabs - Philadelphia, Pennsylvania
---
The Quinta Real Oaxaca brands itself as a "luxury" hotel in Oaxaca and you pay a significantly higher amount of money compared to its surroundings. One would expect that the rooms and service be excellent, but it certainly isn't the case. You're simply paying for the historical value of the property with the fancy courtyards. Nothing else in this hotel stands out as luxurious other than the constant attempts to get more money out of your stay. Room: I stayed in a room branded an exterior suite that was on the ground floor. The room was barely a "suite" sized room and shouldn't be branded as such. It was tiny. The bathtub was also broken. It is generally noisy as it is next to the street and has a stream of pedestrians. WiFi is only complimentary for one device per person in the room and they charge money on a per device basis if you have more than one device. The hotel is one of the few luxury hotels in Oaxaca, so they tend to hold event such as weddings and etc. Unfortunately on my stay, I had to deal with a wedding and the music/noise was loud as they hold it in the courtyard right outside the rooms. Service: Staff was somewhat attentive to your needs and speak good English and it stops there. I tried asking the staff to assist with booking a collectivo to the airport. The rates for the collectivo from the City Center to the Airport (and vice versa) is a fixed price. However, they quoted me a price of more than 400% more than what it'd have cost. I tried to push back on this and asked them why and they told me that "the price to the airport is different from the price from the airport". This was blatantly untruthful. I got it booked elsewhere at the fixed fare/standard rate. During check in, an authorization was held on my card as my room was prepaid for through a travel agent. At the end of my trip, I found a charge on my card from the hotel for a minuscule amount. They probably figure I won't dispute it as its only a small amount, but a small amount here and there from each room adds up on their margins. Overall, I'd avoid this hotel completely and would not stay there.
---
Customer service is basically nonexistent.They act like they don't care if you stay there or go somewhere else. In fact, we did go out looking for another place to stay but the family rooms in the same general area were all booked. Our room was small and claustrophobic, with only one small window. You can easily see that this was a monk's/nun's cell. The hotel itself is lovely. The courtyard is typical of Spanish colonial homes with lots of grown trees and flowers. The pool area is also very nice. If you do stay here, make sure to get a suite. Those are much larger.
QuebecBound - New York City, New York
---
What a place, just doesnt get much better! The hotel is magnificent and one of the most beautiful in the Quinta chain. The staff and manager, Percy, went above and beyond to make us feel like family! Dont hesitate to pay for this because its on a whole other level of luxury.
---
This was a special milestone birthday trip. Quinta Real far exceeded my expectations. The location was PERFECT - we walked everywhere. The setting is spectacular, every day we discovered a new nook that was even more charming than the last. History oozes out of each stone and you feel transported in time. Service - never have I experienced attention to detail and care such as this. The hotel left a stunning gift for my birthday - 2 dozen roses in the room. I was blown away by their kindness. I researched hotels for months and explored all the recommendations by friends. This was the absolutely best place to stay to get a true Oaxacan feel. I'll save the hipster modern hotels for another city - for Oaxaca you want history, location, and charm. I would absolutely stay here again on my next trip.
---