Please select your dates to see prices:
---
GoldenEye in Oracabessa, Jamaica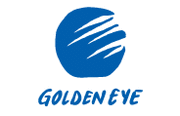 Nestled between emerald forests, golden sands, and the crystal-blue waters of the Caribbean, immerse yourself in complete serenity as you discover a beautiful secluded world with a name that says it all: GoldenEye. Tucked into beautiful Oracabessa Bay on the northern shores of Jamaica, this stunning resort evolved from James Bond creator Ian Fleming's private villa estate. With 1-2 bedroom villas, enchanting lagoon cottages, and even Mr. Fleming's private villa, relax in paradise as you sink into the lap of luxury. With modern, sleek styles, each villa is spacious and inviting, with high ceilings, sunlight streaming through wooden jalousie picture windows, and the cool ocean breeze flowing throughout. Custom-made king-sized beds are as plush as can be, while expansive lounges provide the perfect spot for an afternoon nap. Classic claw-foot tubs add an air of Bondian-grandeur, while private outdoor showers entice with a similar sense of daring. Step out onto your private deck, music drifting from your fabulous sound system, and sip a martini (shaken, not stirred) or your own drink of choice, as you gaze out over the beauty of Jamaica and the Caribbean. Enjoy complete luxury and style, adventure and relaxation, and live every day to the fullest with your stay at GoldenEye.
Wake to the gentle sounds of the surf rolling ashore, the sun warming the waters, and stroll down to lagoon's edge to dive right in. Spend the morning paddle-boarding or kayaking around the lagoon, or delight in a scenic jet ski safari along Jamaica's north shore. Venture out on a morning fishing trip with the local fishermen, and enjoy your work later that day as the resort's chef prepares your fresh catch exactly how you like it. Spend the afternoon at sea with a Sans Souci scuba diving excursion or a deep sea sport fishing trip, or be a landlubber and play a beautiful round of golf at Sandals Ocho Rios Golf & Country Club or Runaway Bay. Delve inland to discover the lush, vibrant rainforests of Jamaica, and delight in a hiking adventure through Cranbrook Flower Farm and Botanical Garden or the misty jungle trails of Mystic Mountain. Ride the rapids in an inner tube down White River, in breathtaking White River Valley, and make your way back to the resort to join in a sunset yoga session that will leave you feeling relaxed and rejuvenated. Watch the sun set with fiery brilliance behind the Caribbean that evening, then sit down at the tree-house styled Gazebo and dine on fabulous gourmet cuisine, peruse an extensive international wine list, and gaze out over a view that can melt hearts like James Bond himself. In beautiful Oracabessa Bay, let the warm ambiance of Jamaica fill you with serenity as the luxury of GoldenEye sweeps you off your feet, and gaze out into the sunset as you dream of your next fabulous day in paradise.
Location of GoldenEye
GoldenEye
St. Mary
Oracabessa, Jamaica
Nearest Airport: KIN, MBJ
Amenities for GoldenEye
General Information
17 Guest Rooms
Dining
Outdoor Dining
Private Dining
Room Service
On-Site Amenities
Concierge
Spa on Property
Laundry Service
Gift Shop
Private Beach
Gardens
Music & Movie Library
Complimentary WiFi
Helipad
Wedding Planning Services
In-Room Amenities
Turndown Service
Bathrobes
Hair Dryers
In-Room Safes
Mini Bar
Fully-Equipped Kitchen
Iron/Ironing Boards
Flat-Screen Televisions
Private Pools
Activities
Fishing
Kayaking
Tennis
Mountain Biking
Snorkeling
Nature Walks
Yoga
Boat Excursions
Jet Skiing
Bird Watching
Paddleboarding
Business
Business Center/Services
Family
Babysitting
Arts & Crafts
Interests
Beach
Pack For A Purpose
Reviews for GoldenEye
---
We wanted a special place to celebrate my 50th birthday. We definitely found it at Goldeneye. The place is beautiful in an eclectic, down to earth way. We stayed in a lagoon cottage over the water. We had our own kayak which we used daily. We the most relaxing four days we have had in a long time with great food, great music and warm caribbean sunshine! We will definitely be back!
---
I just returned from a week vacation at Goldeneye and I was enthralled by this special hideaway. From the driver Glenroy who picked us up at the airport to the cool reggae wafting in the air. We met the most amazing people on this trip. It just seemed to be synchronicity. Special thanks for Alex who has quickly become a life long friend and is a special man who is always looking to enhance the guests stay. The owner, Chris Blackwell, is truly a genius for creating this place set amongst the lush landscape. Its not overdone but has the perfect combination of amenities and the natural unspoiled. There was so much to do that we could have stayed a month. Most important, however, was the ability to just "be". We had a lagoon cottage but hope to return next year and get a beach side cottage. The lagoon is turquoise blue and is not at all enhanced by the pics online. There are so many special moments that I will never forget. One of the hilighxtes, oddly enough, was falling asleep in while it rained outside on my lounge chair on the covered porch. I am a better person knowing a place like this exists.
ammills1618 - East Hampton, New York
---
Where to start?!? Our vacation at Goldeneye was absolutely magical! Everything I had hoped for and more! As everyone has already stated...the ambiance and the staff were absolutely amazing! We never had to remind anyone of our names (not sure how they do that!). We loved our Lagoon Cottage, nothing like waking up in the morning, sitting in the warm wind drinking your French pressed coffee on your peaceful porch on the lagoon. Hmm...how about then taking a dip in the water right off your porch into the warm lagoon? The cottages were totally awesome! The outdoor shower, the clawfoot tub, the ultra comfortable bed, the personal kayaks...A++ to all! Add a great breakfast at the Bizot Bar to your morning as well...then head to the multiple choices of swimming areas (we loved Button Beach!). So much TO DO during the day (kayaking, paddle boarding, snorkeling, etc)...or NOT DO (sitting on the beach having incredible Blackwell rum drinks brought to you by the cutest waitstaff!). The food was delicious...the freshest snapper I've ever had! And the Fieldspa...we had perfect massages in the most gorgeous setting for couples (try the Lemongrass massage!). And to complete our wonderful vacation, we planted a tree as a nice donation to the Oracabessa Foundation...everyone should do that! My husband and I will need (and want) to come back each year to check on our orange tree! Goldeneye will definitely not need to twist our arms to return. Yes, You Only Live Once...so enjoy life to the fullest at Goldeneye! Thank you to EVERYONE there!
KatLarson - Stormville, New York
---
We had a magical and fabulous time at Goldeneye and loved every aspect of it........the place, the villas, the staff, everything was amazing and I wouldn't change a single thing! The food and drinks were fantastic but above all the staff are absolutely fabulous, genuine, super, fun, thoughtful, and all around wonderful!!! Its great for all travelers; with kids, with friends, with your partner or even alone. It truly is a place that makes you sad to leave and to keep you thinking about it way after you have gone!!! Keep up the excellent ambience.......we LOVE IT! Jah Luv!
---
I have been to 26 Caribbean resorts from all-inclusive to boutique experiences and Goldeneye is the best! It is small enough to feel exclusive and warm enough that you feel like friends with the staff on the second day. The accommodations are first rate and everyone raves about the cleanliness and upscale touches like room decor and authentic Caribbean architecture. A special mention here to Alex Masucci who has the personal touch of making even weary travelers feel at home and looked after. If you only take one vacation this year...have it at Goldeneye.
---